Hidden Gem Documentaries You Need To See On Netflix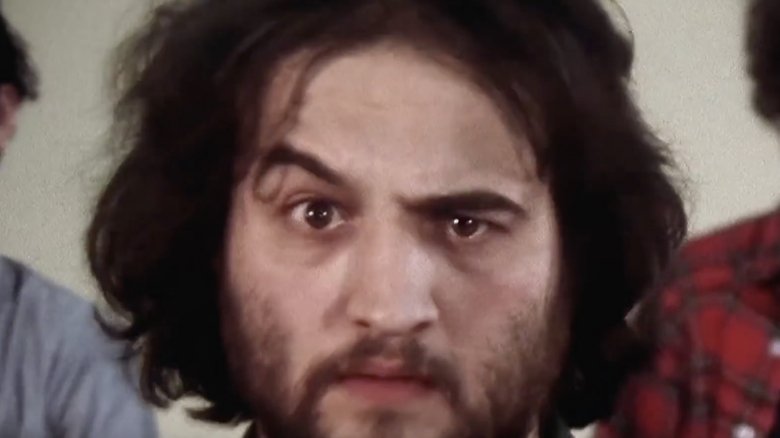 Not too long ago, at the end of a long day when you wanted to sink into the couch and get passively entertained by something on television, you just picked whichever thing looked the most interesting on one of the handful of broadcast stations your antenna picked up. Now, between the hundreds of cable TV channels and the essentially infinite choices on streaming services like Netflix, there's almost too much to choose from. By the time you scroll through the menus and pick out a show, you could have already binge watched a few episodes or half of a movie.
There's no shame in admitting we all need some help from time to time deciding what to watch. Netflix offers an embarrassment of riches, from original series to classic movies to quirky independent films to fascinating, unique, and original documentaries. Here are some of the best reality-based films — ones you've maybe never even heard of — that you can watch right now on the streaming juggernaut.
Electric Boogaloo: The Wild, Untold Story of Cannon Films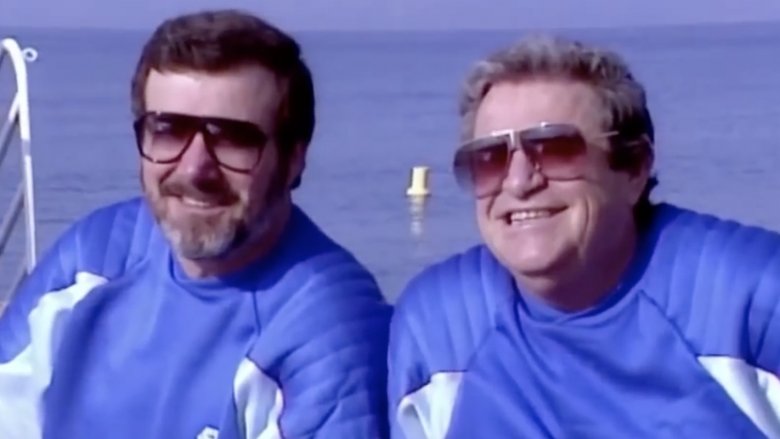 It's a punchline now, synonymous with ridiculous sequel titles, but only two films in history have dared to actually use the phrase "Electric Boogaloo": the 1984 breakdancing movie Breakin' 2: Electric Boogaloo, and this documentary about Cannon Films, the wild, reckless, anything-goes studio that unleashed Breakin' 2 and a lot of other schlocky B-movies in the 1980s.
Director Mark Hartley provides a quick and breezy overview of Cannon's unique approach and contribution to film, which reached huge audiences thanks to the simultaneous arrivals of cable TV and home video. The film takes viewers behind the scenes of "classics" like The Last American Virgin, Death Wish II, Missing in Action, and two different movies about the Lambada, aka "the forbidden dance": Lambada and The Forbidden Dance.
But the story of Cannon Films in the Reagan era is the also an American Dream story. Israeli immigrant Yoram Globus and his cousin, Menahem Golan, just wanted to make movies — any movies, and as many movies as possible — and they found their way in to Hollywood to make it happen. It didn't always go well, and they lost a lot of money, but they, that's showbiz.
George Harrison: Living in the Material World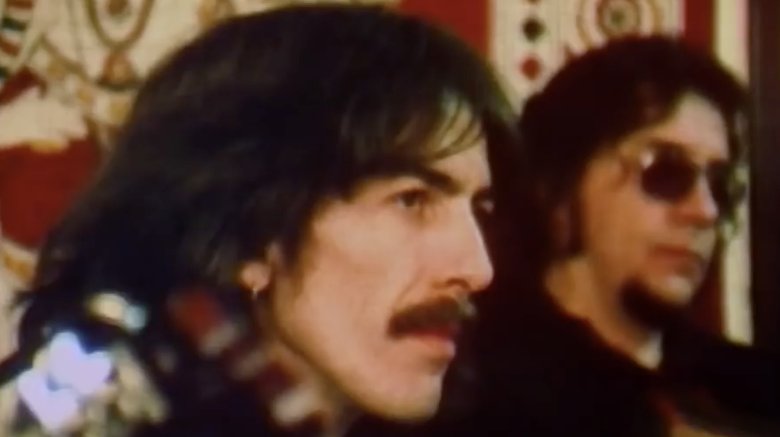 George Harrison was "the Quiet Beatle," but that belied what was really going on with the influential guitarist: he was on a lifelong quest to unlock the secrets of the universe and to get closer to a higher power. He clued in audiences for real when the Fab Four split, and he topped the charts with profound, soulful philosophizing in song, such as "My Sweet Lord," "Give Me Love, Give Me Peace on Earth," and "What is Life." Harrison was far more enigmatic than the warm and friendly Paul McCartney and Ringo Starr, or the acerbic and political John Lennon, and it took a master filmmaker like Martin Scorsese to give him his due. 
Originally produced as a miniseries for HBO in 2011, this documentary (named after a Harrison album) charts the rise of Harrison from a young Liverpudlian guitarist, through his time as one of the most famous four people on Earth, and then, primarily, his relentless spiritual quest. It's loaded with interviews with Harrison's family, friends, collaborators (Eric Clapton, Tom Petty), and famous fans, all trying to make some sense out of the most underrated Beatle.
Gates of Heaven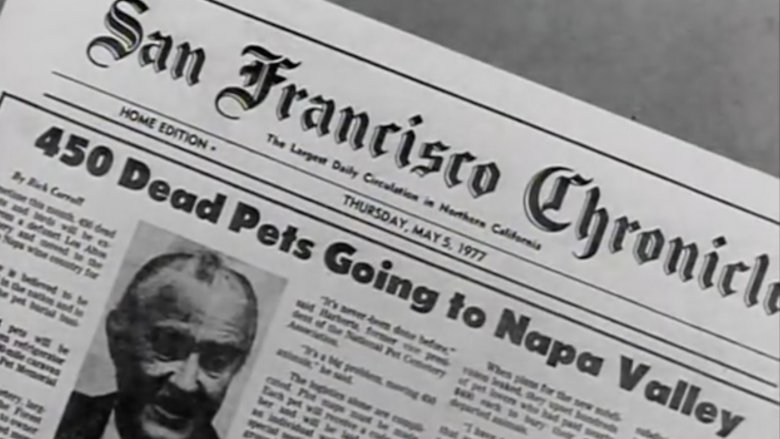 Everybody has to start somewhere, and for Academy Award-winning documentary filmmaker Errol Morris (The Fog of War), it was with Gates of Heaven in 1978. It's a funny, odd, and surprisingly affecting documentary about the business and psychology behind, of all things, pet cemeteries.
Central to the story is Floyd McClure, a man inspired to create a proper resting place for four-legged friends after the death of his collie (and the specter of a local rendering plant that makes glue out of animal remains). His ultimately ill-fated dream is profiled in contrast to a successful, family-run pet cemetery. Interspersed are interviews with many colorful characters who ponied up to give their pets official, somewhat expensive burials. There's a temptation to laugh at these people, until they say something profound, like the deceased-pet owner who says, "There's your dog, and your dog's dead. But there has to be something that made it move. Isn't there?" That's Morris's skill as a documentarian: his camera is an interviewing tool that eventually convinces his subjects to speak from the heart.
Alongside unassailable classics like Raging Bull, Casablanca, and Citizen Kane, Gates of Heaven sits on Roger Ebert's "Ten Greatest Films of All Time" list.
The Wolfpack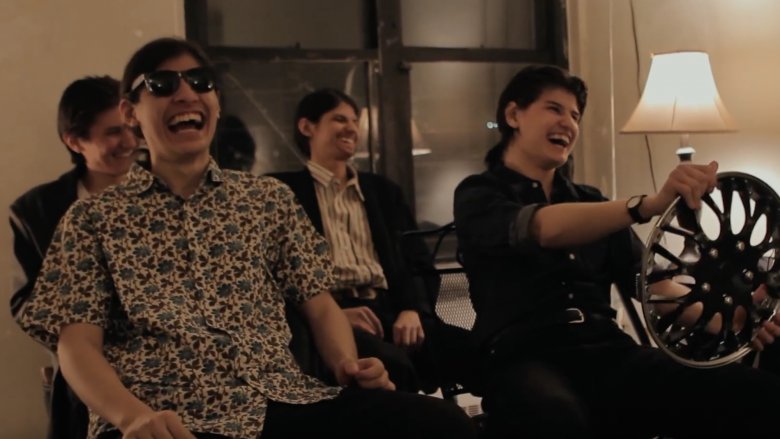 Documentaries can be so emotionally powerful because they're real. The stakes are high for the subjects, and audiences can sympathize with their struggles and become deeply moved when they break free of those struggles and triumph. That's what happens with Crystal Moselle's The Wolfpack. It's a movie about the human ability to persist ... but it's also a movie about how movies are the best.
The six Angulo brothers spent most of their lives hopelessly confined to a small apartment in a housing project on Manhattan's Lower East Side: their alcoholic father wouldn't let them leave, and their mother was too afraid to set them loose in the city. By their own estimation, they stepped out eight times a year or so (usually in the summer). The Angeles attribute their very survival to movies. With plenty of time to study film, the brothers amassed a collection of thousands of movies, of which they have an encyclopedic knowledge ... and which they painstakingly re-create with homemade props and costumes made from whatever they had laying around the house. Awesomely, they have tapes of those movies, too, which are the best part of The Wolfpack.
Drunk Stoned Brilliant Dead: The Story of the National Lampoon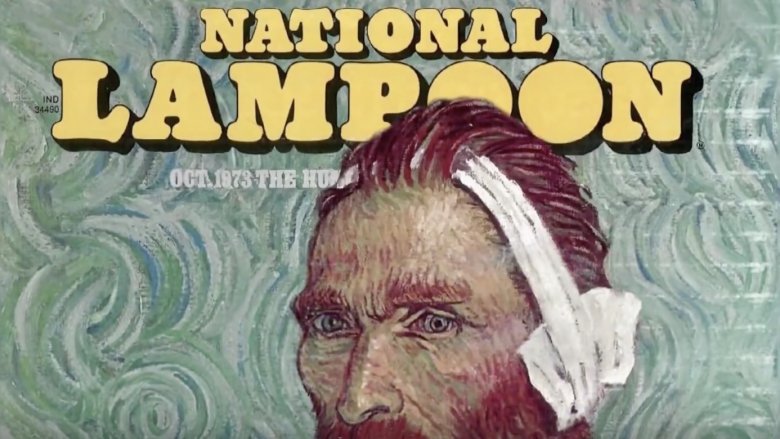 The "hippest place to write comedy" in the early 1970s, as a talking head in Drunk Stoned Brilliant Dead suggests, was National Lampoon. The zany, satirical, even shocking publication gave voice to the post-1960s countercultural zeitgeist, challenging the norms of comedy, good taste, and the system in the same way that their predecessors had spoken out against the Vietnam War and squares.
Drunk Stoned Brilliant Dead interviews tons of National Lampoon staffers and associates throughout its history, covering its divergence from the Harvard Lampoon, to it becoming America's top proponent of sticking it to the man, to when the brand branched out into highly influential Hollywood blockbusters, such as Animal House, a college-set adaptation of a Lampoon parody of a high-school yearbook. Also, all the greatest hits, and the stories behind them, get screen time, from the famous "if you don't buy this magazine, we'll kill this dog" cover to the Lampoon's stage and radio endeavors, to its demise and fall into obscurity.
What ended the juggernaut's golden age? It was a victim of its own success: many of its creatives jumped over to the new comedy hotness in the late '70s, Saturday Night Live.
Finding Vivian Maier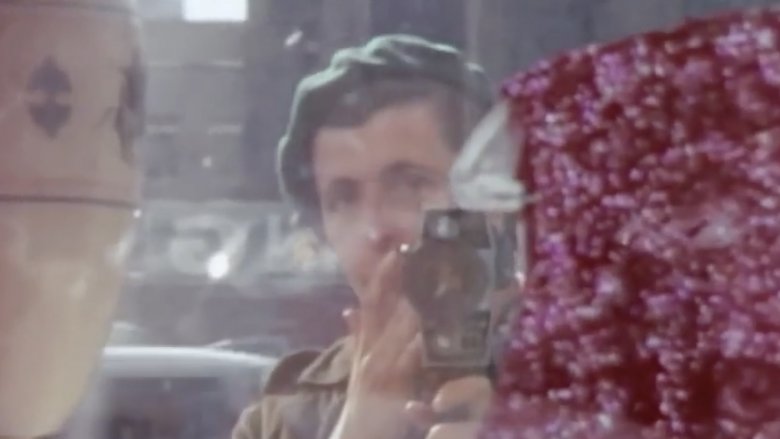 Sometimes documentarians tell a story with their films, crafting a narrative out of archival footage, photographs, and interviews to tell a tale that's already happened. And sometimes documentarians are investigators, curious truth-seekers that film their mystery-unlocking journey as it happens.
Finding Vivian Maier is the latter. The late Maier is widely regarded as one of the greatest street photographers of all time, capturing people, things, and moments around Chicago in the mid-20th century. But nobody knew that about Maier, a mild-mannered French-American housekeeper and nanny, during her lifetime. Only after she passed on in 2009 was her stash of 100,000 amazing photographs discovered. 
Finding Vivian Maier attempts to tell the story of a woman about whom little is known beyond her art, but we should all be so lucky as to have a legacy like Maier, whose photographs have been presented to huge crowds at art galleries thanks to the work of historians and art curators.
Jim & Andy: The Great Beyond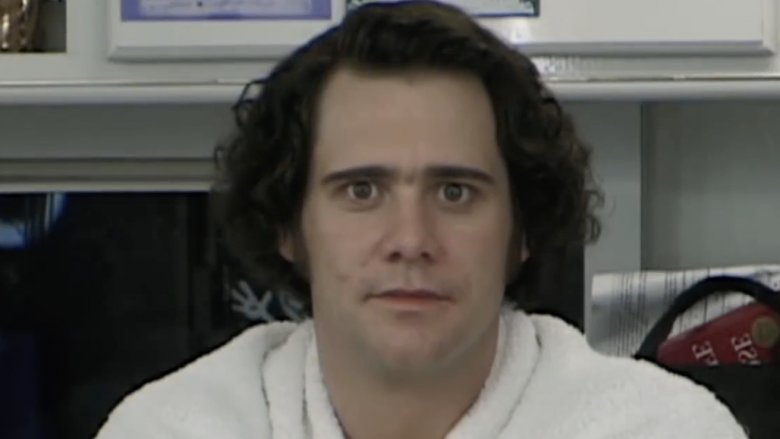 The 1999 biopic Man on the Moon was not the usual laudatory film about the life, success, and death of an influential celebrity, in this case innovative comedian and performance artist Andy Kaufman. Jim Carrey seemed to completely transform and disappear into the role of the late star of Taxi who mystified and delighted audiences with elaborate bits like Elvis impersonations, singing the theme from Mighty Mouse on stage, and wrestling women. The world apparently had no idea how seriously Carrey took the job.
A ton of behind-the-scenes footage was captured by filmmakers during the making of Man on the Moon, which, Carrey says in Jim & Andy: The Great Beyond, was suppressed so as to not make Carrey look like "an a******". While he may at times seem cruel and selfish to his costars, crew members, and Kaufman's family, it's only because he was so potently channeling Kaufman, whose meta-comedic characters could be real jerks. That vintage footage, along with a largely bewildered Carrey in the present day, forms this documentary. It's a fascinating and at times unsettling look into the nature of performance and how it can blur the line between reality and fiction ... and permanently change an actor.
Finders Keepers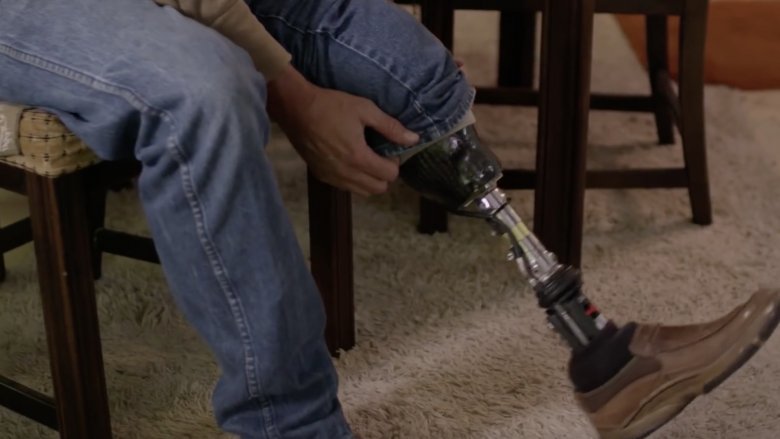 The story behind Finders Keepers is so bizarre and innately cinematic that to have told it via a narrative film would've been cheating. Only those who lived this amusing tale can give it justice.
Due to injuries sustained in a small-plane crash in 2004, John Wood had his leg amputated below the knee. His father was piloting the craft, and Wood asked the hospital if he could have his removed bones back, so he could use them as the basis of a shrine to his father.
Here's where things get ghoulish: the hospital gave Wood the whole leg — flesh, muscle, everything. Wood ultimately decides to mummify the thing and leaves it inside of a barbecue grill in a storage shed. When Wood relapses into drug addiction and doesn't pay the rent on that shed, the owner auctions off its contents — including the grill with a leg in it — to a man named Shannon Whisnant who intends to bill himself as "The Leg Man" and turn the leg into some kind of tourist-attracting curiosity. Wood hears about the transaction and Whisnant's plans, and he wants his leg back, for a variety of reasons.
Chaos and tension ensue, and the court system gets involved ... or rather the Judge Mathis TV show does. Finders Keepers is completely unpredictable, and viewers will have a hard time guessing which guy will eventually "get a leg up."
Mercury 13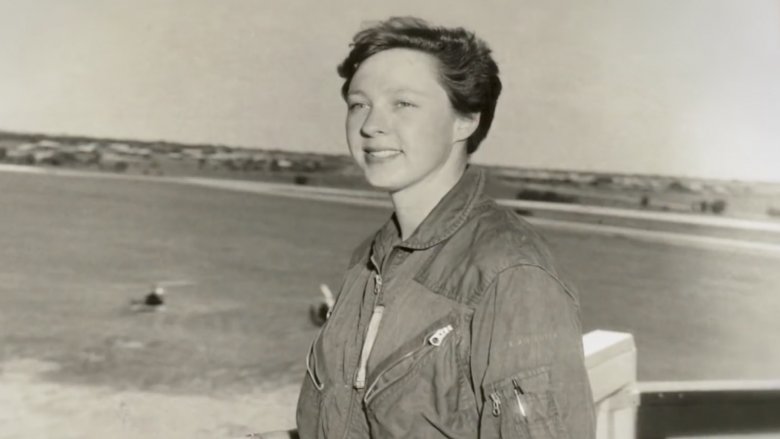 Fifty years after NASA was established, there are still stories to tell about the progressive agency that launched Americans into the cosmos. A lot of those stories are about those overlooked individuals who helped put a man on the moon — and almost went to the moon, too. Why didn't they go? Because they were women. Heather Walsh and David Sington's Mercury 13 unveils this heartbreaking story of the space program that's akin to Hidden Figures, but with heroic female pilots instead of heroic female mathematicians.
America's first astronauts, known as the Mercury Seven, were all male military test pilots. While John Glenn, Gus Grissom, and their peers trained for space flight, a group of 13 female pilots were also quietly screened and evaluated in an independently funded program run by ex-flight surgeon and NASA advisor Dr. William Randolph Lovelace. The results: some of the women performed better and were more suited than their male counterparts for a trip to space.
Anvil: The Story of Anvil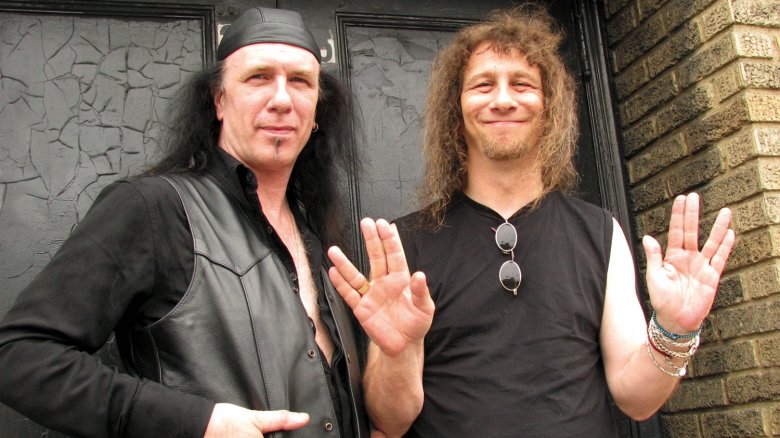 Anvil: The Story of Anvil is reminiscent of This is Spinal Tap, in that it's the story of one misadventure, disappointment, and failure after another for a heavy metal band far past its glory days...except that it's a documentary about a real band, not a mockumentary about a fictional one.
Led by singer Steve "Lips" Kudlow, the Canadian band Anvil seemed primed for big things when it played the Super Rock festival in Japan in 1984 alongside Whitesnake, Bon Jovi, and Scorpions. Instead, they faded into obscurity, with members working day jobs as truck drivers and construction workers and playing shows at tiny bars, still rockin', '80s style, as the rest of the world moved on. Anvil: The Story of Anvil details the band's improbable second chance: a fan-sponsored tour of Europe where everything that can go wrong does, from travel snafus to getting lost in Prague to playing in front of 174 people in an arena that seats 10,000. But can Anvil weather it all and stay together to record an album?
Anvil is both uncomfortably funny and oddly inspiring — it's about guys so dedicated to what they love that they keep doing it, no matter what.