Who Plays Beth In Evil Dead Rise?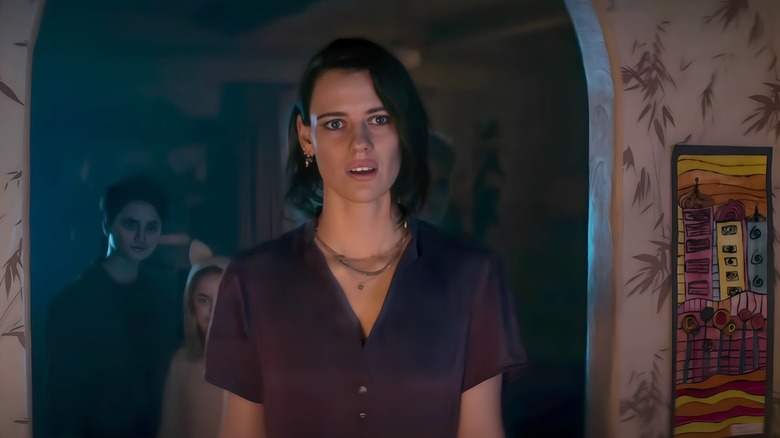 Warner Bros.
The most recent "Evil Dead" movie, "Evil Dead Rise" was released in theaters on April 21, 2023 and follows sisters Beth (Lily Sullivan) and Ellie (Alyssa Sutherland), as well as Ellie's three kids. They face off against the flesh-possessing Deadites, who are released via the Book of the Dead. 
Beth certainly goes through a lot in the film. What starts off as an innocent visit to her sister's turns into a fight for survival. Not only is she protecting herself, but she must also protect Ellie's kids. Thus, right after finding out that she is pregnant, Beth is thrown directly into motherhood
While all of this is happening to Beth, the viewers may be wondering about the actor, Lily Sullivan, and what other projects she has been in. From "Sucker" to "Monolith," here's what Looper knows about the star of "Evil Dead Rise."
Sullivan has been working as an actor since 2012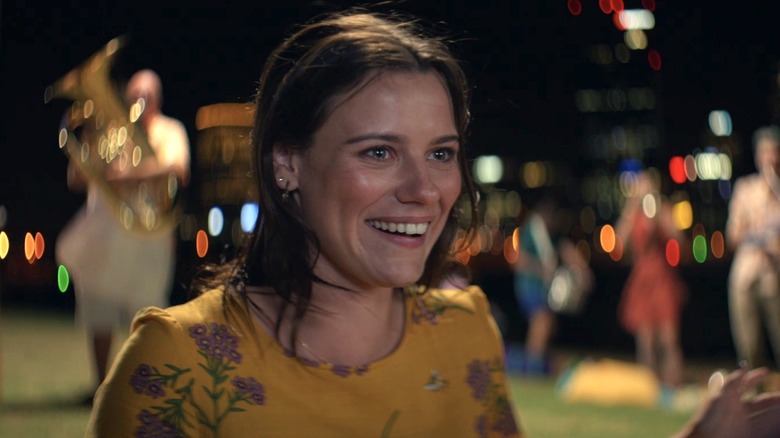 Monsoon Pictures
The Australian actor Lily Sullivan, aka Beth from "Evil Dead Rise," has been working as an actor since 2012 when she made her first on-screen appearance in "Mental," a comedy-drama starring Toni Collette. Shortly after, in 2013, she co-starred in the coming-of-age film "Galore" about two best friends interested in the same guy. That same year, Sullivan took another major role as one of the leads in the comedy-drama series "Camp," which was canceled after one season.
After appearing in a couple of films — 2015's "Sucker" and 2017's "Jungle" — she took on leading roles in two more TV series in 2018 — "Romper Stomper" and "Picnic at Hanging Rock." The latter of which she acted opposite "Game of Thrones" actor Natalie Dormer. She continued with TV in the 2019 comedy "The Other Guy" and the drama series "Barkskins."
Sullivan's most recent projects beside "Evil Dead Rise" include the 2020 romantic-drama "I Met a Girl" and the 2022 sci-fi thriller "Monolith." Her next project is the upcoming mystery sci-fi film "Lunacy."