My Big Fat Greek Wedding Leapt From Stage To Screen Thanks To Tom Hanks & Rita Wilson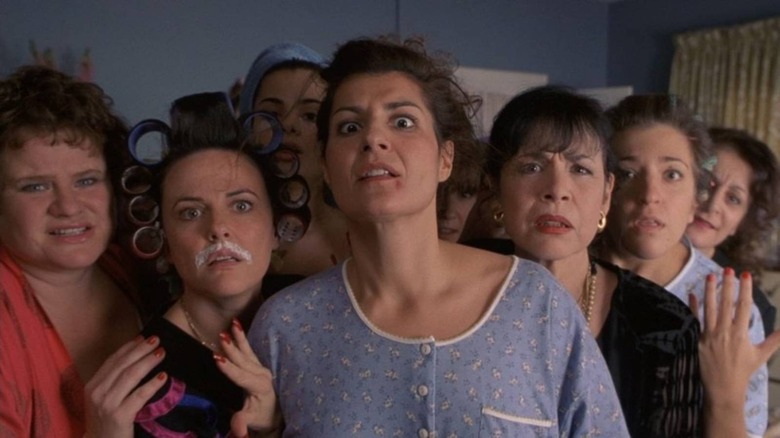 IFC Films
"My Big Fat Greek Wedding" is truly a testament to never giving up on your dreams in Hollywood. ABC News reported how Nia Vardalos, who would go on to star in the big-budget production, initially wrote a screenplay and tried to get it made the old-fashioned way, but no one in the industry was interested. She knew she had an engaging story to tell, so she transformed it into a one-woman show. 
It proved to be a big hit on-stage and earned the attention of some Hollywood heavy hitters, namely Tom Hanks and Rita Wilson, the latter of whom is actually Greek-American herself. In an interview with Vardalos published by The Bobbie Wygant Archive, she explained how she got discovered by Wilson and her husband and how the movie eventually came to be: "I was doing the show and just trying to tell some stories about some Greek people that happened to be my family and about my husband Ian getting baptized and one night Rita Wilson and Tom Hanks came to the show, and they said this should be a movie, and then they let me star in it. It's crazy, and here we are." The movie proved to be a major success and even spawned a franchise out of it. Not bad for a one-woman show.
A third installment of My Big Fat Greek Wedding is now in the pipeline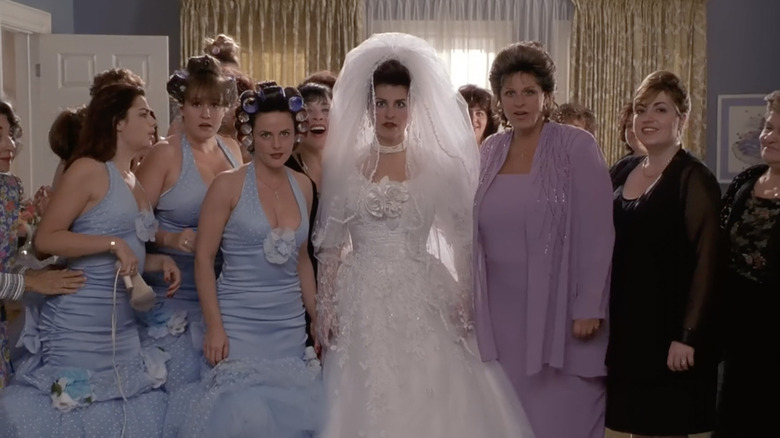 IFC Films
Nia Vardalos was in a fortunate position when Rita Wilson wanted to make her one-woman show into a movie because she already had the screenplay ready to go, seeing how she wrote that first. And not only did Wilson and Tom Hanks want to make the movie, they wanted Vardalos to star in it, which was a huge deal. It proved to be a lucrative move, as the original film ended up grossing $368 million at the global box office against a budget of roughly $5 million. It may have taken over a decade for a sequel to get off the ground, but Vardalos reprised her role for 2016's "My Big Fat Greek Wedding 2."
And now, a trailer has come out for "My Big Fat Greek Wedding 3," which promises even more family high-jinks. The fact a one-woman show has created a massive movie franchise just goes to show how strong Vardalos' initial vision was, and it taught her an important lesson. She'd eventually be quoted as saying, "Some people who don't create anything including jobs to make situations better, will tell you that what you do is wrong. You can't make anyone embrace change, marginalized voices or new ideas. So love yourself. And write your story."
"My Big Fat Greek Wedding 3" comes out on September 8, 2023, and Tom Hanks and Rita Wilson will still be there as producers.