Elizabeth Banks' Modern Family Role Came Together After One Casual Conversation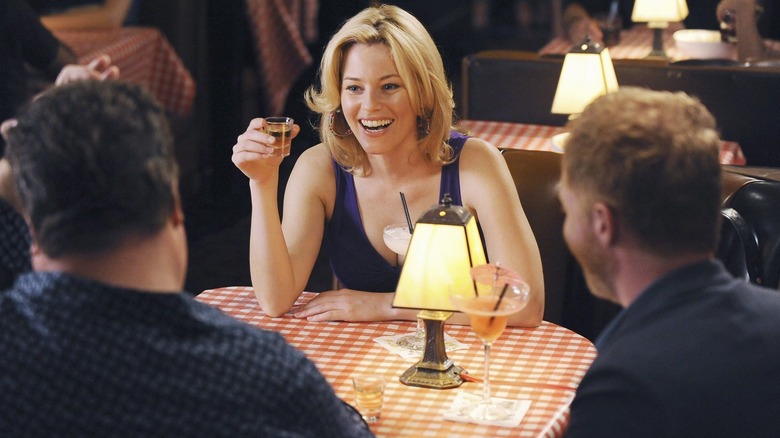 ABC
During its Emmy-winning 11-season stint, "Modern Family," besides being rife with laughs, was littered with cameos. James Marsden, Jesse Eisenberg, and Jennifer Tilly, to name a few, all appeared at one point or another on the show, with only a few "Modern Family" characters appearing in every episode. Elizabeth Banks, however, was one guest star they could never get rid of, which is perfectly in line with her character Sal.
Long before calling the shots on "Cocaine Bear" with Jesse Tyler Ferguson (who landed his role through social media), Banks debuted in Season 1 of "Modern Family" as Sal, the joint BFF of Mitchell Pritchett (Ferguson) and Cameron Tucker (Eric Stonestreet). As it turns out, her signing to the show was pretty simple, coming from throwaway comments (as all great ideas do) that led Banks to be involved in "Modern Family" before the pilot had even premiered.
During a trip down memory line with Deadline, Banks recalled precisely when she'd sealed her fate with the much-loved family mockumentary: "I was hanging out with Jason Winer who directed the pilot of Modern Family and we were joking around and drinking and it sort of came up like, 'Wouldn't it be fun if you were [Mitch and Cam's] fun drinking friend on the show?'" Weeks passed before Winer broke the news, saying, "I wrote it. It's in the script. You want to come do it?"
Elizabeth Banks was glad to be a part of Modern Family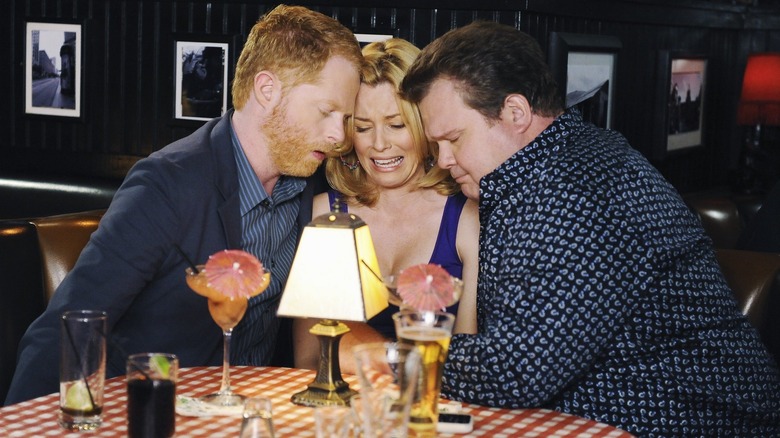 ABC
While Sal was undoubtedly a laugh magnet whenever she turned up on the beloved sitcom, Elizabeth Banks also appreciated the statement "Modern Family" was making. "I really loved when Sal got married–I thought that show was a really great statement about gay marriage," she admitted. "At the time, it was not legal federally and we had screwed up in California and we hadn't passed gay marriage here. I think it was a real opportunity to just talk about marriage and Mitch and Cam and what marriage is."
Recalling her favorite time stepping in as Sal, Banks revealed that her character's spur-of-the-moment marriage sent a solid message that she was pleased to be a part of. "To let Sal–who's crazy and married the guy after knowing him for a minute," she began, "go get married and Mitch and Cam, who are in a committed relationship and raising a child, are not able to get married. I thought it was a really great episode."
Understandably, it's moments like these and any time Sal stumbled through Mitch and Cam's door that made her a favorite among the many cameos that came and went. By the end of the Dunphy-Pritchett reign of television, you could almost say she was family. Cheers to that.