Halo Season 2 Filming Has Wrapped According To Series Star Pablo Schreiber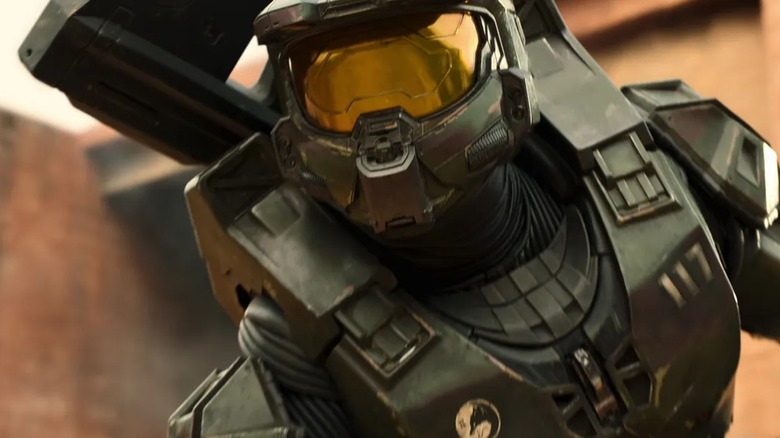 Paramount+
If you've paid attention to the Paramount+ live-action adaptation of "Halo," you may have known for quite a while that Season 2 is coming. Fans received the news of the renewal before the first episode even started airing, and while "Halo" Season 1 had its ups and downs, there's no telling where the new season will take things. 
Now, "Halo" Season 2 has taken another major step toward completion, as the filming of the season has concluded. Star Pablo Schreiber himself shared the news on his official Instagram account on May 1, posting a series of photos of himself posing with various members of the crew and almost casually announcing that the filming is over — with a custom sign on the background of one of the pictures. "You are all so f****** amazing," it read. "Thank you for a long and difficult season! All my love, Master Chief (Pablo)." 
Of course, there's no word when the sophomore season will actually air quite yet, given the lengthy post-production period a show like this requires. Still, since the physical filming part has now wrapped, "Halo" fans may want to start keeping an eye on impeding premiere date announcements in the coming months.
Schreiber's heartwarming message to the Halo crew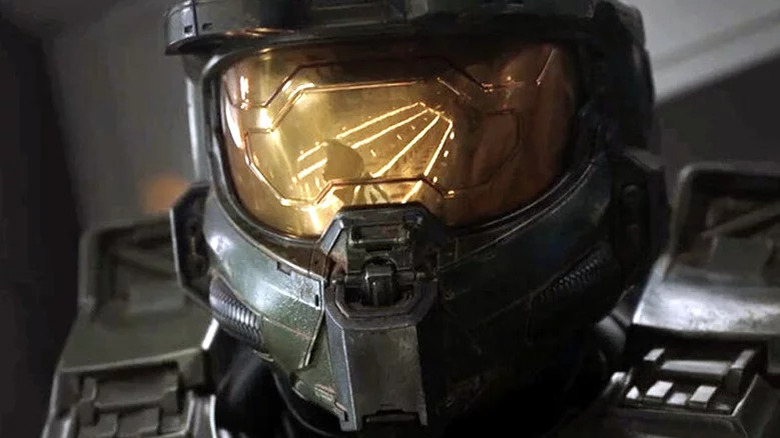 Paramount+
Though Pablo Schreiber did confirm that the filming for "Halo" Season 2 has wrapped, the bulk of his post had a very different message: A heartwarming tribute to the people behind the show, who Schreiber himself obviously spent quite a bit of time with, but who would likely remain unknown to the viewer without his celebratory words. 
 "We spent a lot of time together these last 11 months. They kept me honest and kept me sane," the actor wrote about the crew members in the photos. "And I couldn't have done any of it without them! I love them all! From the bottom of my heart ... Thank you!!!"
Schreiber went on to share some information about how the industry works, and the way every successful actor you see on screen has a huge team working to make everything work as well as it does. "Behind every single actor on every tv show or movie that u watch there is a team of artists working their a***** off to help make that one performance possible," he wrote. "This is my team. Each person here provides a critical service that I would be incapable of performing my role without. They are all talented artists in their own right. Hard workers who have completely committed to joining me on this journey and they're all just wonderful people to boot."
The way Schreiber chose to celebrate the end of filming by putting the less visible, but equally important members of the "Halo" family in the spotlight is a very classy move. Much like his character, the "Halo" star clearly appreciates the squad he works with — though, in all fairness, Master Chief probably wouldn't wax quite as poetic about the concept of on-site camaraderie.