The ending of Mute explained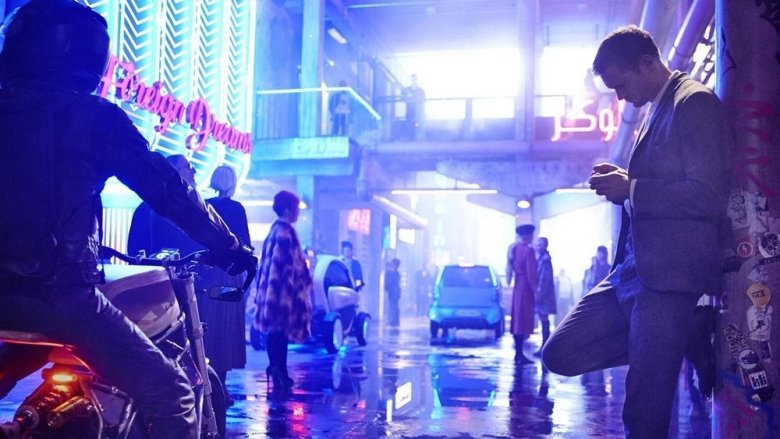 Mute, writer-director Duncan Jones' addition to our ongoing cyberpunk renaissance, was released via Netflix in February 2018, hot on the heels of Ghost in the Shell, Blade Runner 2049, and Altered Carbon. All the trademarks of sci-fi dystopia are contained within its handsomely packaged universe: dark alleyways saturated in neon, hover cars, outfits befitting a New Wave pop sensation and, most importantly, a noir-infused conundrum desperately needing to be solved.
Leo Beiler (Alexander Skarsgård) is the man tasked with solving the mystery. The protagonist of Jones' long-awaited passion project silently roams the streets of Berlin, circa 2058, searching for his missing girlfriend, Naadirah (Seyneb Saleh). Though events unravel in a fairly straightforward way, Mute is full of interconnected characters and an abundance of individual motives — some good, some very, very bad — leaving a number of unanswered questions.
What was Cactus' link to Naadirah? What is Leo's relationship with Josie? Just who was sending those tantalizing text messages? How does Luba fit in, and why was he raising money for Naadirah? And, er, what was with Duck's pedophilia subplot? Read on for the ending of Mute explained.
Warning: Major Mute spoilers from here on out.