Lobo Was Stan Lee's Favorite DC Character & He Wanted Him In Marvel's Line-Up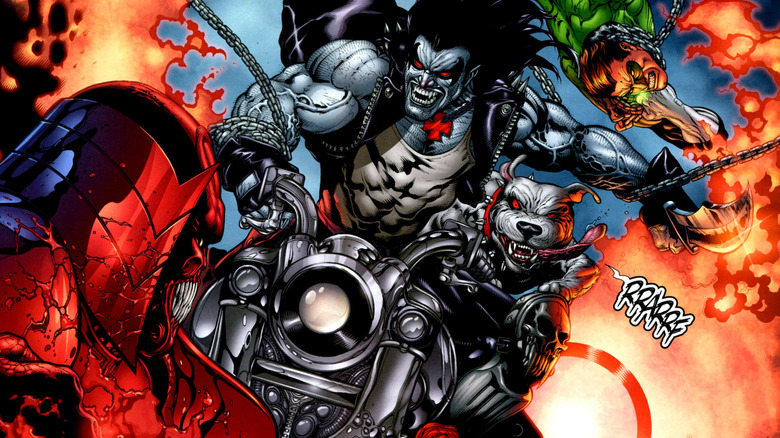 DC Comics
Everyone knows Marvel and DC have long been rivals in the comic book game. Throughout their decades-long battle, Marvel has stolen characters from DC, and DC has reciprocated, stealing characters from Marvel's pages. However, if comic-book legend Stan Lee had his way, Marvel would have snatched one character away from DC, giving him the proper use he deserved: Lobo.
Time and time again, Stan Lee has stated his love for the interstellar bounty hunter. Whether it's in a Reddit AMA or a video on his YouTube channel, the icon wanted the world to know who his favorite DC character was. At Fan Expo 2016, when asked which comic book he had no part in making was his favorite, Lee answered, "What was his name? Big, tough guy? Lobo." He continued, "Did you ever see Lobo? I thought he was a character that should be a Marvel character because he was the worst human being on Earth, and he was so evil and vile and strong and ugly, and I loved him! But he belonged to DC. But they never knew what to do with him."
While Stan Lee got one thing wrong, Lobo is an alien from the planet Czarnia, only the biggest comic book icon can get away with praising his rival and throwing shade at them in the same breath. It just goes to show how passionate he was about the DC character, and we can't help but imagine the adventures Lobo could've had with Lee behind him.
Will we ever get Lobo on the big screen?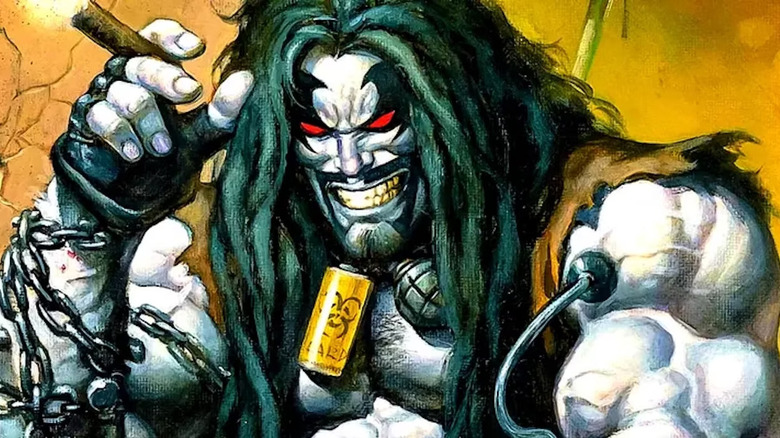 DC Comics
Lobo has been a fan-favorite DC Comics character for a long time, with his antihero charm even reaching the top dog at Marvel, Stan Lee. So, why hasn't DC capitalized on that popularity and brought him to live-action? 
As it turns out, Warner Bros. has been trying and failing to bring Lobo to live-action for quite some time. The earliest attempts date back to 2009 when the studio announced Guy Ritchie would direct a Lobo movie, but later left the project to continue his "Sherlock Holmes" series. Then, there were plans to have Dwayne Johnson play the bounty hunter, with the actor confirming the rumors on Twitter. However, he eventually chose Black Adam. Over the next few years, the project would bounce between numerous writers and directors, never seeing the light of day. Lobo did appear on SyFy's "Krypton," only for his spin-off to get canceled along with the Superman prequel series.
Then, we enter the era of James Gunn and Peter Safran. After securing a co-CEO position at DC Studios, Gunn's first post on Mastodon was an image of Lobo, sending the fandom into a tailspin. Rumors then went crazy about Jason Momoa hanging up his trident to play the bounty hunter after wrapping up "Aquaman and the Lost Kingdom." "[Momoa] loves Lobo. He's been very clear about that," Safran told Comicbook.com but reiterated that it's still too early to talk about any DCU castings. Although it seems like Lobo will play a role in the new DCU, we'll have to wait to see if the cosmic bounty hunter finally gets the treatment fans and Stan Lee believe he deserves.