Fear The Walking Dead: Kim Dickens' Return As Madison Could Be Because Of Fans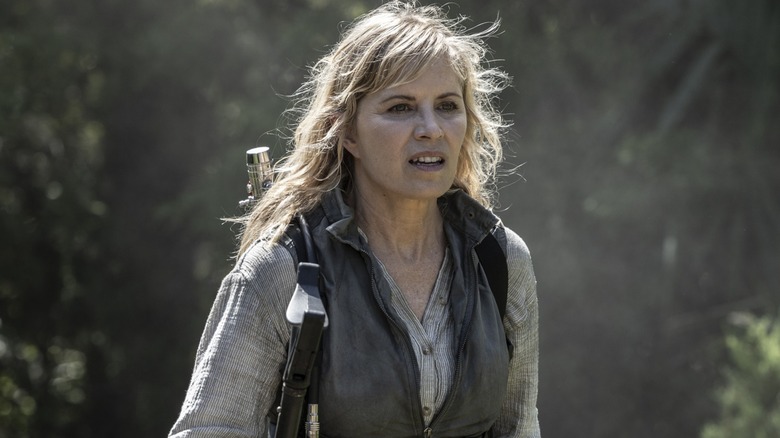 Lauren 'Lo' Smith/AMC
"Fear The Walking Dead" has no problem killing beloved characters off, but it's not every day that the "Walking Dead" spin-off series brings someone back to life (and not as a zombie). However, that's exactly what it did when it revealed that Kim Dickens' Madison — the show's original protagonist who presumably perished partway through Season 4 — was still alive in Season 7. "Fear The Walking Dead" Season 8 explains just how Madison survived, but for some fans, all that matters is that their favorite character is back in action. In fact, Dickens herself is quite convinced that viewers vocalizing their desires for Madison to come back had something to do with her return.
In a roundtable interview at WonderCon 2023 attended by The Beat, Dickens spoke about the effect that fans' sustained calls to bring Madison back over the years had on her. "It did get to me," she explained in response to a question from CineMovie. "I heard about and saw it, and it meant a lot. I was dealing with it alone, with my family and friends, and I was like, 'Okay, Madison didn't matter,' so it felt nice to have the support. I didn't know what it would mean. I think it was a flame, a match that lit a flame. But I am so grateful. I've said it to the fans in so many ways. I can't thank them enough."
Madison's return was also a story the showrunners wanted to tell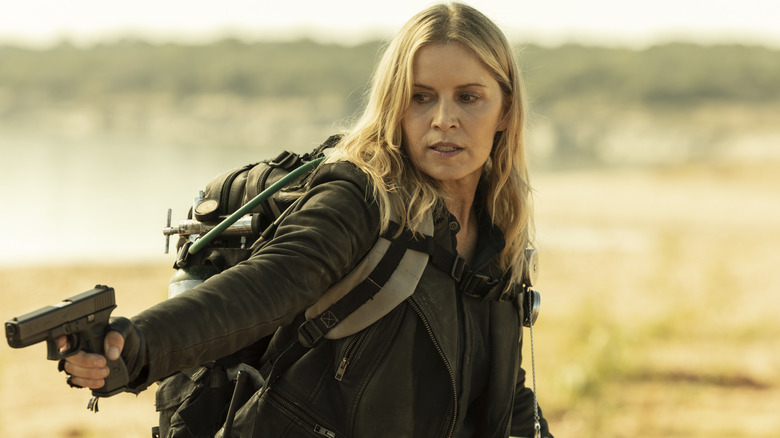 Lauren 'Lo' Smith/AMC
While Kim Dickens might have particular gratitude to fans for keeping the dream of Madison's return to "Fear The Walking Dead" alive, they're not the only ones who can be credited with actually making it a reality. In truth, showrunners Andrew Chambliss and Ian Goldberg had long been tossing the idea around of reviving the character before they finally went through with it in Season 7. "We started talking about it seasons ago, the possibility that Madison could have survived the stadium and, if so, what that story would look like," Goldberg said in an interview with Insider.
Once the team had solidified their vision and consulted with "The Walking Dead" showrunner Scott Gimple, they reached out to Dickens through series star Colman Domingo. Further conversations were enough to get Dickens on-board, but the team had to keep Madison's return a secret for a full year before she actually did so on the show. "It was really hard to figure out how to tap dance around the question of when Madison was coming back, because it was something that we had been planning creatively for a while," Goldberg said.
Nonetheless, the executives have implied that fans had at least some impact on their decision to go through with bringing the character back. "As we were having those conversations and things started to point to an opening for her return, it definitely felt like this was a story that fans would like and be excited about and that got us excited, too," Chambliss explained. "I think the thing that we're excited about is bringing Madison back."