Black Lightning's Jennifer: Who Replaced China Anne McClain?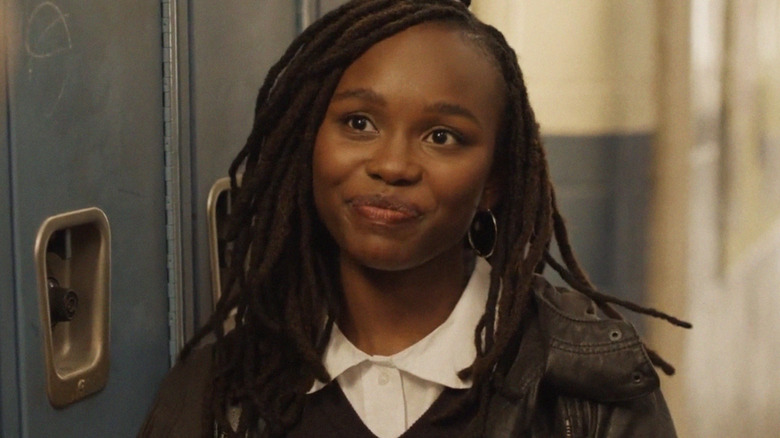 The CW
Shortly after the news dropped that The CW planned on canceling DC superhero series "Black Lightning" at the end of its fourth season, Jennifer Pierce actor China Anne McClain announced she was leaving "Black Lightning" prior, even, to its planned conclusion. Rather than write Jennifer off of the show prematurely, even in light of its impending end, the series' producers opted to replace McClain with a new actor for its final string of episodes.
McClain's last proper appearance is in Season 4, Episode 4, in which Jennifer, already struggling with her superpowers, flies into Earth's ionosphere. The way her lightning-based superpowers react to the electricity around her eventually causes her to explode. Fortunately, the Pierce family's tailor and close confidant Peter Gambi (James Remar) manages to secure her fractured corporeal form in a pod that reconstitutes her human body. However, she emerges with an entirely new appearance, portrayed now by actor Laura Kariuki instead of McClain.
Since "Black Lightning" was already on its last legs when McClain decided to leave, Kariuki's tenure on the show lasts for just 8 episodes, starting with Season 4, Episode 5 and continuing through the series finale.
Laura Kariuki has gone on to play a big part in the 2021 Wonder Years reboot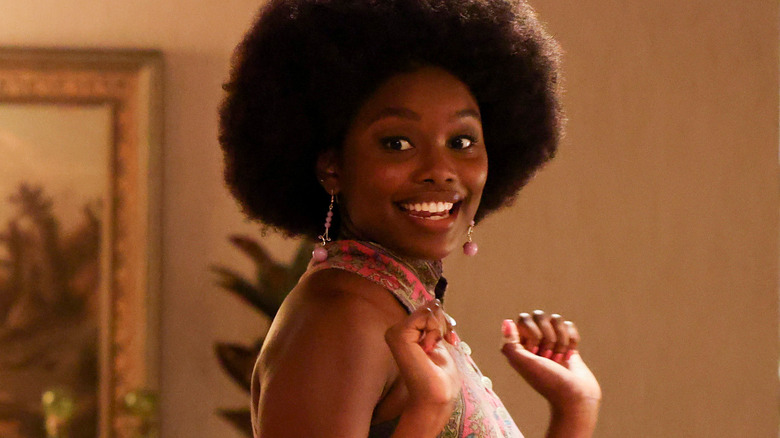 ABC/Matt Miller
Prior to her role in the main cast of the final stretch of "Black Lightning" episodes, Laura Kariuki had no screen acting credits to her name. According to her personal website, she was, nevertheless, at that point an experienced theater actor and even participated in an ABC mentorship program.
Just months after "Black Lightning" ended in May of 2021, Kariuki appeared in the main cast of a "Wonder Years" reboot on ABC. Elisha Williams stars in this new "Wonder Years" as a young boy named Dean, whose future self, voiced by Don Cheadle, narrates the events of the series. Most of the rest of the main cast consists of Dean's family members, and Kariuki plays Kim, his older sister. Kariuki is in every episode of Season 1, and will remain a part of the show when its second season premieres in June of 2023.
Kariuki's only other role after "Black Lightning" was in Netflix's 2022 teen romance film "Along for the Ride." She plays a character named Maggie, whose friendship is key to protagonist Auden (Emma Pasarow)'s story arc. While "Black Lightning" may have marked Kariuki's TV debut, then, the fact she's only appeared in sizable parts on a major network and leading streaming service since is testament to the fact she's an actor to watch moving forward, and was well-suited to take over the role of Jennifer after China Anne McClain's departure.