Backyard Legend: Black Panther Star To Play MMA Fighter Kimbo Slice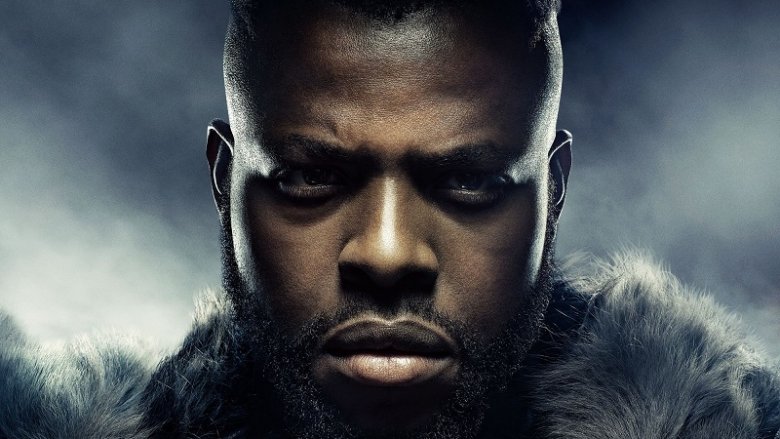 Winston Duke has found a new lead role as a backyard legend.
Duke, known to audiences worldwide for playing the character M'Baku in Marvel's Black Panther, will play the MMA fighter Kimbo Slice in Backyard Legend, a movie based on the fighter's life. The news comes courtesy of Deadline.
Born Kevin Ferguson in Bahamas, Kimbo Slice first gained viral fame thanks to videos of his eye-popping performances in backyard brawls that circulated online in the early 2000s. Once homeless, he managed to navigate his way toward MMA fame, eventually fighting in professional leagues. 
Slice died of heart failure and a liver mass in 2016 at the age of 42. His death came only three months after winning a heavyweight boxing match that he insisted on fighting, even though his family knew he was falling ill.
According to the report, the script for Backyard Legend is being written by White Boy Rick screenwriter Andy Weiss. No director has yet been announced.
"I'm looking forward to exploring Kimbo's story and interrogating the expectations society places on men like him who are their own special breed of hero," Duke said of the role in a statement.
Duke shot to stardom on the back of his performance as the leader of the Jabari tribe in this year's Black Panther and Avengers: Infinity War. Prior to scoring the breakout role, Duke was known for his recurring appearances on Person of Interest, The Messengers, and Modern Family. 
Aside from Backyard Legend, Duke is expected to star in Us, the next horror film from Get Out director Jordan Peele, which is set to hit theaters in March 2019.