Who Does David Krumholtz Play In Oppenheimer?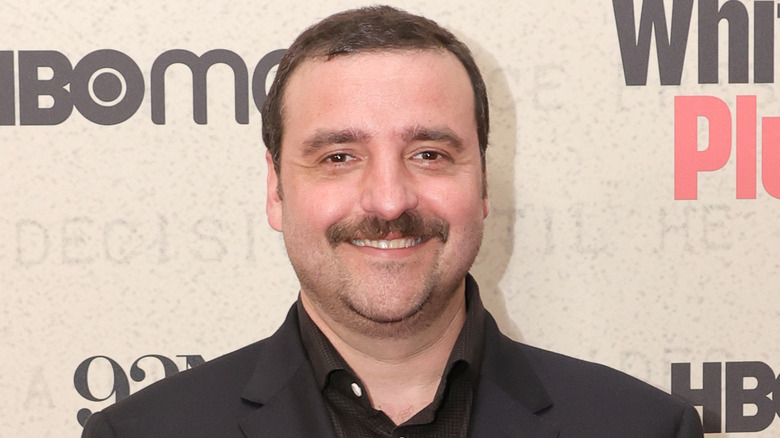 Michael Loccisano/Getty Images
Director Christopher Nolan is revving up to release his next feature, the historical drama "Oppenheimer." To tell the story of the man who led the charge in the development of the atomic bomb during World War II, he has assembled an all-star cast. Frequent collaborator Cillian Murphy takes on the lead role of J. Robert Oppenheimer, with the likes of Robert Downey Jr., Gary Oldman, Florence Pugh, and more joining him in various parts. David Krumholtz has also landed a spot on this incredible cast list, but who does the seasoned actor play?
As it turns out, the actor has been cast as quite an important historical figure. In "Oppenheimer," he portrays physicist Isidor Isaac Rabi. He famously worked on the Manhattan Project — the United States' effort to develop nuclear weapons — and went on to win the Nobel Prize in Physics in 1944. He later served as the chairman of the President's Science Advisory Committee under President Dwight D. Eisenhower. Suffice to say, he's a prominent name in the history of America and science, hence why he's part of the story of "Oppenheimer."
It stands to reason that Krtumholtz will do an excellent job as Rabi in "Oppenheimer," especially since he's no stranger to playing historical figures.
Rabi isn't Krumholtz's first historical role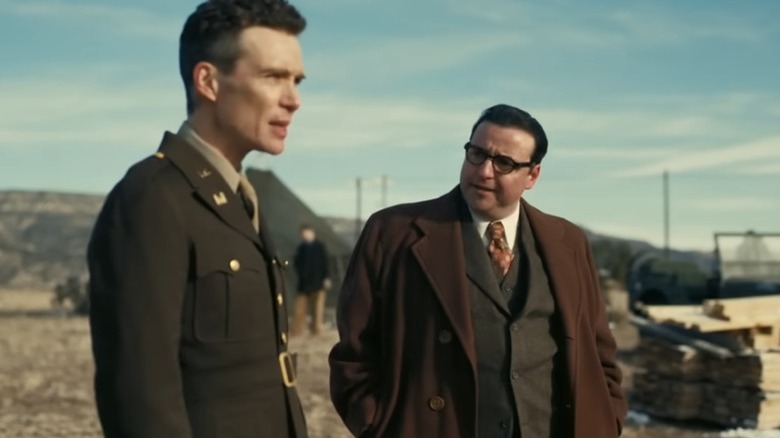 Universal Pictures
David Krumholtz has been in film and television productions for decades now, and in that time, he's had the opportunity to play other historical figures before taking a crack at Isidor Isaac Rabi in "Oppenheimer." For instance, in Brian Koppelman and David Levien's Showtime series "Super Pumped," which is based on Mike Isaac's book of the same name, Krumholtz plays Sergey Brin: the businessman who, alongside Larry Page, co-founded Google in 1998. He appears in two episodes, "Boober" and "The Charm Offensive."
Additionally, Krumholtz pops up in "White House Plumbers" — a political satire miniseries centered on the infamous Watergate scandal under then-United States president Richard Nixon — as William O. Bittman for three episodes. For those unfamiliar, the trial lawyer is best known for prosecuting Teamsters president Jimmy Hoffa and Robert G. "Bobby" Baker throughout his career. Granted, these are vastly different people and projects for Krumholtz to have delved into, but surely his experience playing real people informed his "Oppenheimer" Rabi performance all the same.
Christopher Nolan's "Oppenheimer" opens on July 21, 2023.