Young Sheldon: Ryan Davis' Season 5 Tribute Explained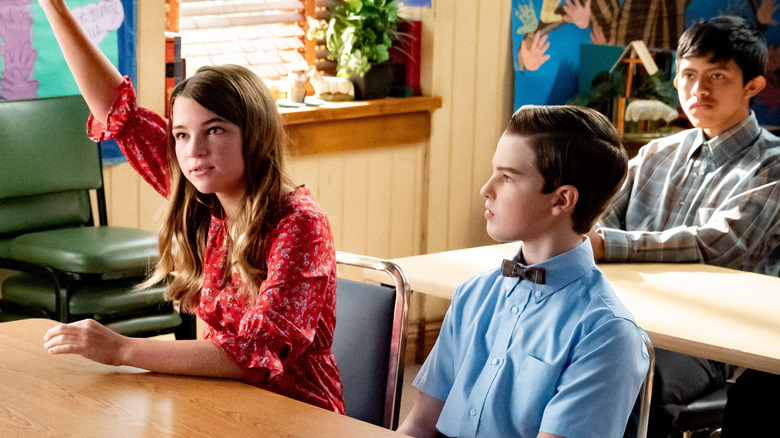 Robert Voets/CBS
"Young Sheldon" Season 5, Episode 6, "Money Laundering and a Cascade of Hormones," featured a special tribute to Ryan Davis, who unfortunately died while the series was still in progress. Davis was an esteemed sound department member whose work comprised several notable films and TV shows. On "Young Sheldon," he was a re-recording mixer on 50 episodes, where he masterfully blended each audio component seamlessly together.
In retooling each sound element, Davis worked on details like Adult Sheldon's (Jim Parsons) voice-over narration, which gives the series a heartwarming layer of nostalgia. He even helped reveal Sheldon and Amy's (Mayim Bialik) future son's name (Leonard, after their good friend), in the Season 4 premiere of "Young Sheldon." This is just one of the few exciting moments from the prequel series that Davis lent his talents to over the course of his celebrated career. 
From Seasons 2-5 of "Young Sheldon," Davis intricately layered throwback music, funny dialogue, suburban background noise, and riveting football games to make the series more grounded in reality. Particularly, the spin-off lacks a laugh track, leaving Davis more room to play with the natural elements of the show. However, when he died, there was a bit of initial confusion over his identity and role in the series. 
Ryan Davis was a talented re-recording mixer, not to be confused with the comedian of the same name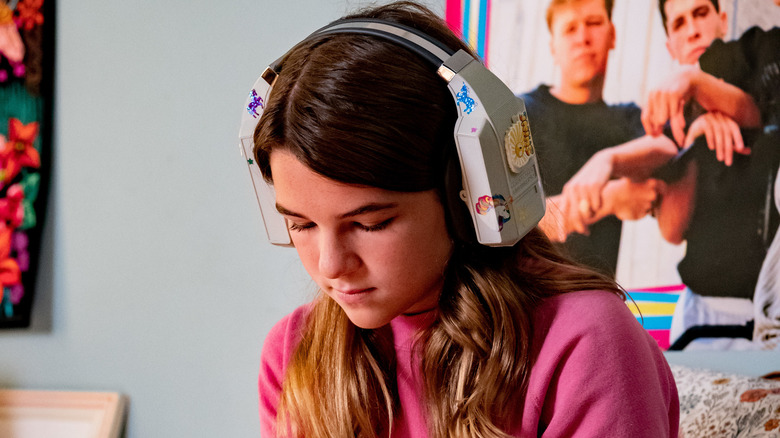 Robert Voets/CBS
When "Young Sheldon" re-recording mixer Ryan Davis passed away, some fans and reporting news outlets confounded his name with the actor and comedian Ryan Davis. They mistakenly thought the latter Ryan Davis, who has guest starred in comedies like "Insecure" and "Curb Your Enthusiasm," died suddenly. However, this was quickly cleared up, so the gifted sound department member could be properly recognized. 
In addition to the majority of "Young Sheldon" episodes he worked on, Davis was even credited in the "Harry Potter" film series for additional re-recording services. He also worked on films from the Marvel Cinematic Universe like "Iron Man 2" and "Thor." In television, Davis is also remembered for other hit series like the TNT crime drama "Claws," starring Niecy Nash, and the young adult comedy "Good Trouble" on Freeform. Davis' contributions to film and television are both beloved and diverse, with "Young Sheldon" as a memorable endpoint.