Why Arthur From Gotham Knights Looks So Familiar
"Gotham Knights" premiered on the CW on March 14, 2023. This superhero series depicts the death of Bruce Wayne and follows his adopted son, Turner Hayes (Oscar Morgan), who works with Harper Row (Fallon Smythe), Cullen Row (Tyler DiChiara), and Duela (Olivia Rose Keegan), to clear their names when they are accused of Bruce's murder. Turner attends Gotham Academy, with his best friend, Stephanie Brown (Anna Lore), who is dedicated to helping him find Bruce's real killer. Together, they become Gotham's new protectors, known as the "Gotham Knights." 
Stephanie is an expert coder and a genius, just like her father, Arthur (Ethan Embry). Arthur is an eccentric host of a game show, and he always knows that he is the smartest person in the room. Because of his and Stephanie's intellect, he has high expectations for his daughter, and like many other "Batman" characters, he has a dark side that he is determined to keep a secret. 
"Gotham Knights" has many familiar faces, and if fans think they've seen Arthur somewhere before, they're not wrong. From "Gracie and Frankie" to "Once Upon a Time," here are some shows fans may have seen Embry in before.
Embry started his career in the '90s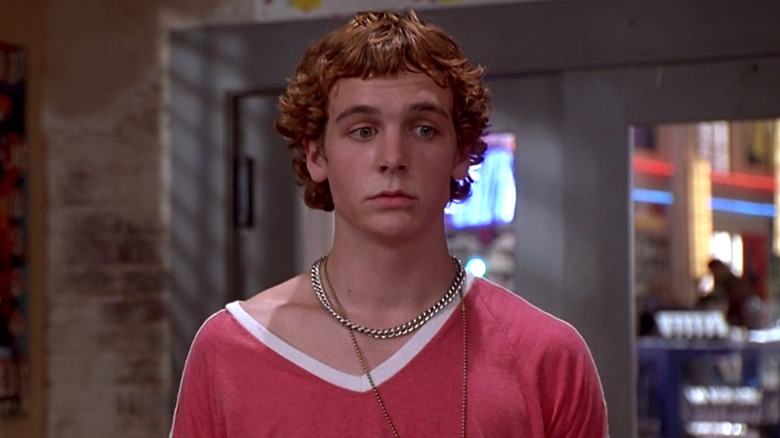 Warner Bros.
Since the '90s, Ethan Embry has been in multiple productions, including "That Thing You Do!," "Empire Records", "Harts of the West," "Murder, She Wrote," and "Batman Beyond." His first stint as a series regular came with the sitcom "Work With Me" as Sebastian in 1999. Unfortunately, it was canceled after four episodes, leaving the rest of the series unaired. 
Less than a year later, Embry landed a leading role in "FreakyLinks," a series that combined horror, science-fiction, comedy, and mystery. Embry portrayed Derek Barnes and his twin brother Adam, who starts an eponymously-named website with his friends in order to seek out dark and forbidden truths about the paranormal, but it was not renewed for a second season. 
Following "FreakyLinks," Embry appeared in one-off projects until 2003 with "L.A. Dragnet," which also starred Ed O'Neill. Embry was Detective Frank Smith for 12 episodes, but he left after the first season. 
He was a detective in a popular Showtime series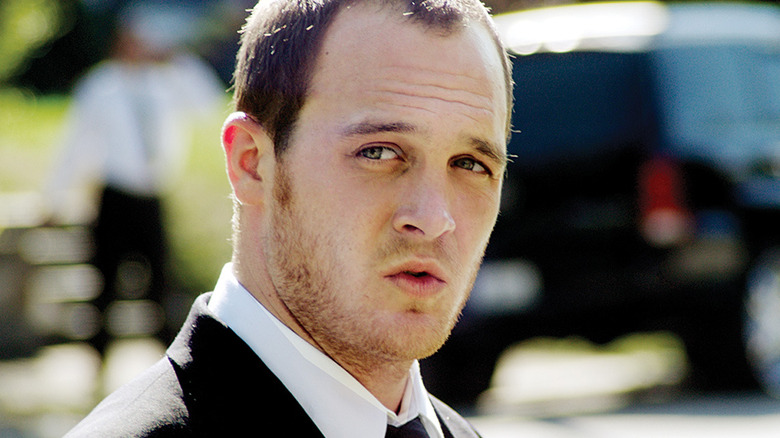 Showtime
2006 saw the premiere of "Brotherhood," which is considered one of the best shows aired on Showtime. This crime-drama intertwined the lives of Irish-American brothers, Tommy (Jason Clarke) and Michael Caffee (Jason Isaacs), a politician and a gangster, respectively. 
In "Brotherhood," Embry plays another detective. Declan Giggs is a Rhode Island state trooper who, despite being close to the Caffee brothers, is forced to investigate Tommy and Michael. Because they are childhood friends, Declan is often conflicted over whether he should be loyal to his job or to his friends. This struggle can be seen throughout the series, especially when he reaches out to Michael for help disposing of a body and when he attacks Michael after blaming him for his corruption.  
In addition, Declan's life is full of other worries, especially his rocky marriage to his wife, Cassie (Georgia Lyman). After he begins a major investigation into the relationships between the state troopers and the Italian and Irish mobs, he throws himself into his work. Despite wanting to become a clean detective, he is obsessed with his new job, and breaks rules in order to get the information he needs. His obsession most likely signifies his desire to keep busy amongst his crumbling marriage, as well as the fact that no matter what he does, his corruption is his own doing, not the Caffee Brothers'. 
He was critical for Once Upon a Time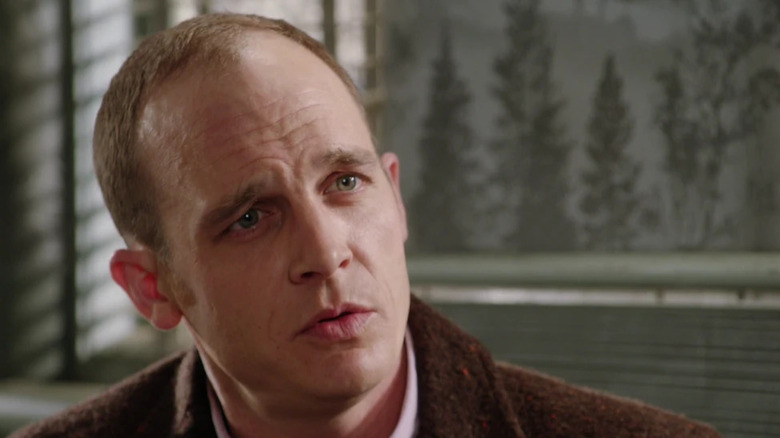 ABC
In 2013, Ethan Embry landed a recurring role on the hit ABC fairy tale series "Once Upon a Time," which ran for seven seasons. Following the breaking of the Dark Curse, Greg Mendell crashes his car into Storybrooke and is hospitalized. Greg serves as a catalyst for Dr. Whale/Victor Frankenstein's (David Anders) character development. After saving Greg's life, Dr. Whale is able to move on from his past deeds.
While Greg is in Storybrooke, he spies on the residents, films magical events, and learns the town's secrets. Flashbacks reveal that Greg's father once stumbled upon Storybrooke and saw strange things happening in town. His father was arrested, and no one believed his story, so Greg decided to return, steal the magic, and reunite with his father.
Greg, alongside Neal's (Michael Raymond-James) fiancee, Tamara (Sonequa Martin-Green), discover that Henry (Jared S. Gilmore) is far more valuable than magic, and they take him to Neverland via magic beans. Though Greg and Tamara are murdered by Peter Pan (Robbie Kay) and the Lost Boys, their actions set many events into motion. 
Thanks to them, Henry's family goes in after him and allows Rumpelstiltskin (Robert Carlyle) to reunite with his father, Peter Pan. Meanwhile, Hook (Colin O'Donoghue) and Emma (Jennifer Morrison) start a romance that carries on for the entirety of the series.
He was a staple on Grace and Frankie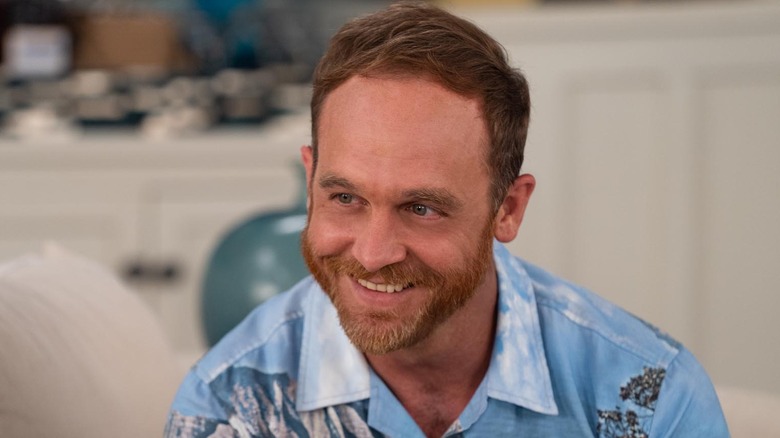 Netflix
Ethan Embry has continued to appear in a number of films and shows throughout the late 2000s, including "The Walking Dead" in 2015 and "Sneaky Pete" until 2019. Also in 2015, he landed a prominent role in the Netflix original "Grace and Frankie" as Coyote Bergstein until 2019. The series follows two divorcees who form an unlikely friendship after their husbands reveal they are in love with each other. 
Coyote is the adoptive son of Frankie (Lily Tomlin) and Sol (Sam Waterston). He is a recovering addict, and after his time in rehab, he returns to the teaching world as a substitute, though he had been a professor before his life took a turn for the worst. It is also revealed that he had a relationship with Mallory (Brooklyn Decker), the daughter of Grace (Jane Fonda), which resulted in an unwanted pregnancy and a subsequent termination. 
Despite his rocky past, Coyote does well on his journey to sobriety. He maintains a healthy and loving relationship with Jessica (Christine Woods), whom he elopes with in the finale, and even gets his own home after living with his brother, Bud (Baron Vaughn).