Sacha Baron Cohen's New Series, Who Is America?, Premiering July 15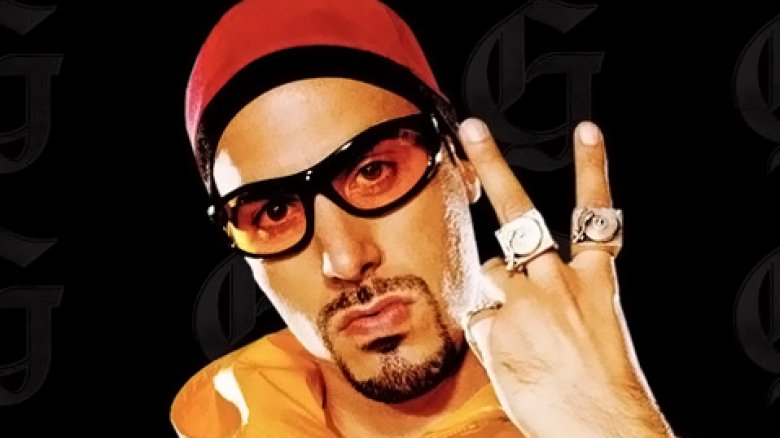 Well, that was a short-lived mystery. Comedian Sacha Baron Cohen's mysterious new series on Showtime, his first TV series since the turn-of-the-century Da Ali G Show, now has a name and a release date. 
According to posters now pasted up around Brooklyn, NY (spotted first by Vulture), the new series is called Who is America?, and is being marketed with the tagline "You've been warned." 
Most surprisingly, the show is set to premiere in less than a week from the time of this writing, with the first episode arriving on the network on Sunday, July 15.
Previously, Baron Cohen posted a mysterious, Trump-baiting video on social media on July 4. While the video seemed to be hyping up something, it wasn't quite clear what that was until reporters from Variety nailed down the facts. According to their report, Baron Cohen was in the process of producing a new TV show, with one or perhaps two episodes being completed or near-completion.
Days later, on July 8, Baron Cohen posted a new video to his social media pages. Kicking off with text, the teaser's intro reads, "Imagine if Sacha Baron Cohen had been undercover secretly filming a new show for a year..." 
The teaser then launches into a rapid-fire montage of visuals that last only a couple of frames each. Specifically, the video shows extremely brief glimpses of Baron Cohen appearing in a number of disguises as new characters. 
It concludes with a video of former vice president Dick Cheney autographing a waterboarding kit on the request of an unseen, accented Baron Cohen character, which is... almost funny. Cheney makes it creepy, somehow. He's quite a menacing man.
Anyway, it appears that the new series will indeed cover at least some of the same ground as Da Ali G Show, bringing unsuspecting members of the political upper class into proximity with Baron Cohen for some cringe-inducing pranks. 
(Reportedly, O.J. Simpson also has a chance of showing up somewhere in this thing. Maybe he's who America is?)
For the convenience of the reader, we've gone through the brief teaser and sliced out key frames that seem to show some of the characters Baron Cohen will be playing, now that Ali G, Borat, and Bruno are out of his wheelhouse and in the rearview. The images, as well as our best descriptions of them, are below:
Hidden Baron Cohen.
Bald Baron Cohen.
Determined Baron Cohen.
Obama bin Laden. (We think Grandma made this.)
Bearded Baron Cohen.
Blonde Baron Cohen.
Freddie Mercury. (Editor's Note: On further review, this is not an image of Baron Cohen from the Showtime series Who is America?, nor was it contained in the teaser for that show. This is rather a still of actor Rami Malek in the Queen biopic Bohemian Rhapsody, which Baron Cohen was once attached to as the lead.)
There's some other stuff in there, too, like two hands grabbing a handgun in a disarming move, a shot of someone's tightly-trousered buttocks, and a few other looks at the many faces of Baron Cohen that we couldn't quite capture. Anyway, that's what the show is about, apparently.
One way or another, this still-kinda-cryptic series looks like it's doing everything but shying away from politics, which is either going to be really impressive or totally insufferable in practice. We'll say this, though: If Baron Cohen and his team can reach the same heights of Da Ali G Show and the Borat movie with this new thing, then we might be in for a real treat when next week comes around. Lives could change... Respek. 
Sacha Baron Cohen's Who is America? will premiere on Showtime on Sunday, July 15.