The Debra Messing Rom-Com Flop Defying Odds And Killing It On Netflix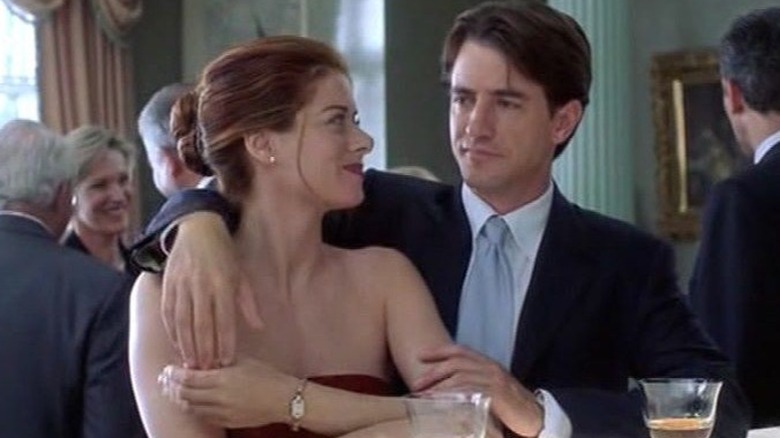 Universal Pictures
Netflix has produced its fair share of romantic comedies exclusive to the streamer in recent years — like hits including "Set It Up" and "Always Be My Maybe" — but they're still home to beloved rom-coms like "Jerry Maguire" and "Sleepless in Seattle." Another romantic comedy is hitting the streamer's top ten charts, though... and it's not quite as beloved as any of the ones we've mentioned so far.
Based on the novel by "Asking for Trouble" by Elizabeth Young and released in 2005, "The Wedding Date" stars Debra Messing as Kat Ellis, whose ex-fiancé is the best man at the wedding of Kat's younger half-sister Amy (Amy Adams). Understandably bothered by the entire situation, Kat hires a handsome British escort named Nick (Dermot Mulroney) to pose as her date so she doesn't have to attend the London wedding alone. From there, everything goes predictably wrong, as it's wont to do in romantic comedies. So what happens in the rest of this movie that's currently blowing up on Netflix?
The Wedding Date is a romantic comedy — so of course, it has a happy ending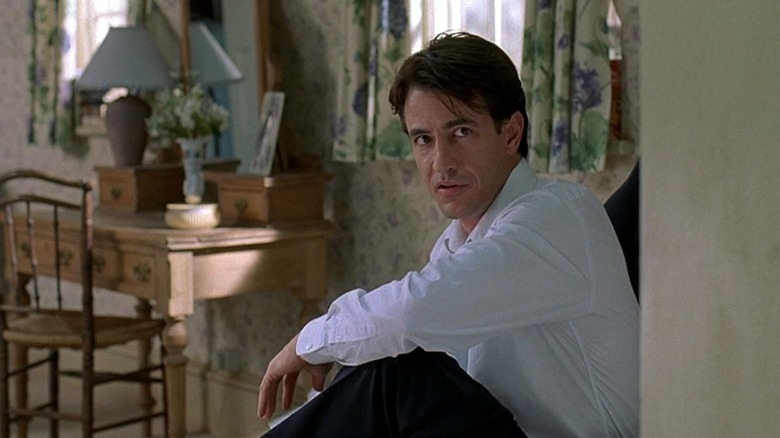 Universal Pictures
So how does a woman bringing a total stranger — whom she's hired — to her half-sister's wedding go horribly wrong? As it turns out, Kat's former flame Jeffrey (Jeremy Sheffield) slept with Amy while he and Kat were still engaged, and to make matters worse, he fell in love with Amy... and that's why he broke things off with Kat. Furious, Kat loses her mind and drives Nick away, and he decides to go back to America with his payment in hand. Meanwhile Amy has to mop up the mess she's now created and admit to her future husband Ed (Jack Davenport) that she was unfaithful.
This all eventually works out when Nick runs into Ed and talks to him about love, and eventually, Ed decides that, despite being angry with Amy, he still wants to marry her after all. Nick and Ed both head back to the church, where they woo their respective women. Amy and Ed get married, Kat and Amy make up despite Amy's indiscretions, Kat and Nick start dating, Nick is Ed's new best man, and Jeremy is left to skulk around the wedding and hit on random women.
"The Wedding Date" is streaming on Netflix now.