NCIS Hawaii's Military Aspects Were More Challenging Than Alex Tarrant Expected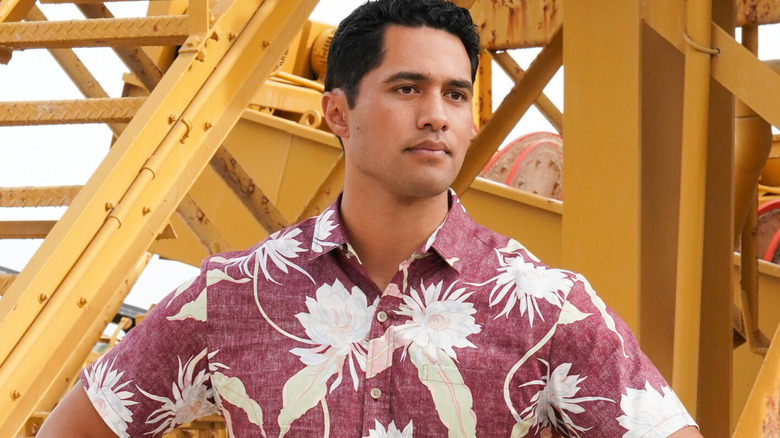 Karen Neal/CBS
Alex Tarrant plays Kai Holman on "NCIS: Hawai'i," marking a new chapter in a career previously relegated largely to productions in and around his home country of New Zealand. To become a star, Tarrant had to overcome childhood dyslexia, he once shared in an interview. Detailing his acting struggles further during a virtual discussion on Starry Constellation Magazine's YouTube channel, Holman revealed that one challenge he didn't expect on the set of "NCIS: Hawai'i" in particular was having to convincingly portray a character with military experience.
"The first thing that springs to mind is the military aspect of it," Tarrant told interviewer Paige Zinaman. "I came in thinking that I was prepared. But it just happened, just this last episode that came out, I saw myself holding the gun almost like, I don't know, like I was holding a pizza. Watching that made me realize that I need to work on the weapons side of Kai."
Unsurprisingly, Tarrant might simply be his own worst critic. Although he may find at least the military element of his portrayal of Kai sometimes unconvincing, the "NCIS: Hawai'i" team decided relatively early on that Tarrant was the only choice for his role, going the extra mile to ensure he could work on the series.
Alex Tarrant almost lost out on his NCIS Hawaii role, but its producers made special accommodations for him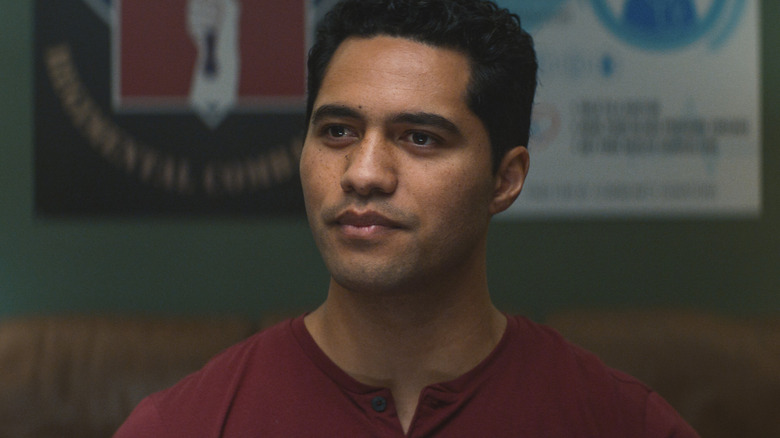 CBS
In an interview with the New Zealand-based news website Stuff, Alex Tarrant detailed how his career trajectory led him to the role of Kai Holman. Tarrant's big break, so to speak, was not necessarily "NCIS: Hawai'i," but being cast on "Lord of the Rings: The Rings of Power," in which he plays a volunteer soldier named Valandil. That said, after "NCIS: Hawai'i" first offered him the role of Kai, the production of "LOTR" initially refused to let him leave in time to accept the role.
"It was the first time I'd seen Alex really gutted about losing out on something," his wife Luci Hare said. In order to ensure that Tarrant could be a part of "NCIS: Hawai'i," however, Hare helped negotiate with both the "LOTR" and "NCIS" teams, and arranged for the former series to release him early, and the latter to employ a body double until Tarrant could make it to set.
"It was lightning-in-a-bottle and everyone in casting agreed Alex was our only choice," said "NCIS: Hawai'i" executive producer Christopher Silber. Attempting to skillfully wield military-grade weaponry may not have been Tarrant's only challenge on the set of "NCIS: Hawai'i," then, but the lengths to which he and those around him went in order for him to play the role of Kai are testament to his natural fit into the "NCIS" universe.