NCIS: Hawaii's Alex Tarrant Overcame Childhood Dyslexia To Become A Star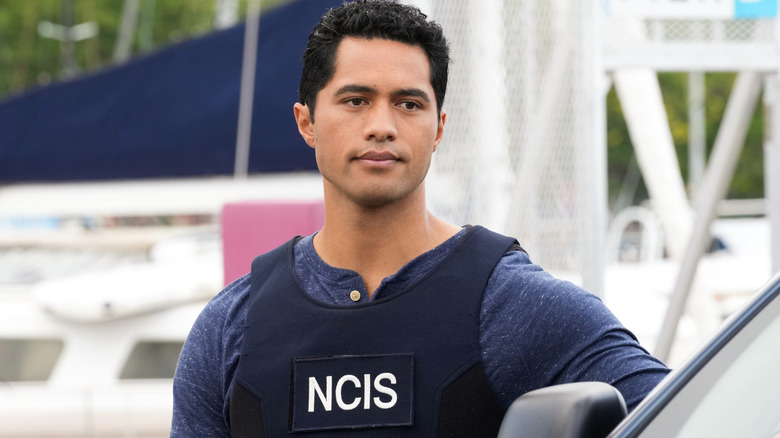 Karen Neal/CBS
Since its premiere in 2003, "NCIS" has become one of the biggest TV franchises of all time. It's continued to expand from the original headquarters of Washington, D.C. to include spin-off set in Los Angeles, New Orleans, and most scenic of all, Hawaii. This edition, which launched in 2021, follows Jane Tennant (Vanessa Lachey), the inaugural female Special Agent in Charge of NCIS Pearl Harbor. Alongside her is a fierce and talented team of Special Agents, including Kai Holman (Alex Tarrant), who's returned to his home state to care for his sick father Wally (Moses Goods) and begin a fresh chapter in his career.
To see Kai on-screen, he appears tough as nails as he helps investigate major crimes. But off-camera, the actor behind this Special Agent has a much softer persona than his character. This can be attributed to his humble upbringing and the struggles he endured throughout his adolescence in New Zealand. Growing up, his parents had a difficult time financially supporting their four children.
While worrying about his home life, Tarrant didn't have it easy at school either. That is, until his teen years, when he discovered a passion for acting and learned to overcome a challenge that once made English class a living nightmare.
Alex Tarrant didn't let dyslexia stop him from pursing acting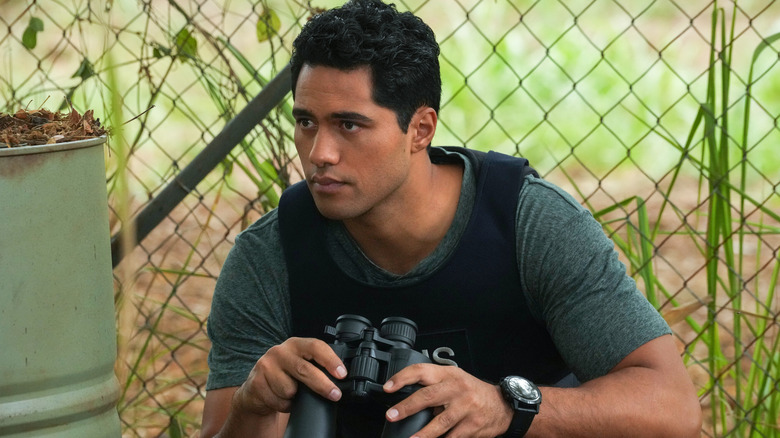 Karen Neal/CBS
In an interview with Stuff, "NCIS: Hawaii" star Alex Tarrant revealed that, early on in his education, he dreaded English class because of his struggles with dyslexia, a neuro-cognitive disorder that affects 20 percent of people.
Despite the challenges that came with reading, upon transferring from his original high school in Morrinsville to Hamilton's Fraser High School, Tarrant delved into the arts and landed his very first role , playing Zeke in Fraser's production of "High School Musical." He didn't let his disorder –- or extreme stage fright — stop him from pursuing this newfound dream. Tarrant said, "It's crazy because the moment I was on stage, I felt the freest I'd ever felt."
In the years that followed Tarrant's time performing basketball-fueled choreography, his resume steadily grew to include Lincoln Kimiora on "Shortland Street," Valandil in "The Lord of the Rings: The Rings of Power" and, of course, Kai Holman on "NCIS: Hawaii."
Tarrant is one of many stars to embark on a successful acting career despite being diagnosed with dyslexia. Another example is "Friends" actress Jennifer Aniston, who, unlike Tarrant, wasn't diagnosed until her 20s. She told The Hollywood Reporter, "I thought I wasn't smart. I just couldn't retain anything. Now I had this great discovery. I felt like all of my childhood trauma-dies, tragedies, dramas were explained."