Sex/Life Ends With Season 2 & So Does Sarah Shahi's Relationship With Netflix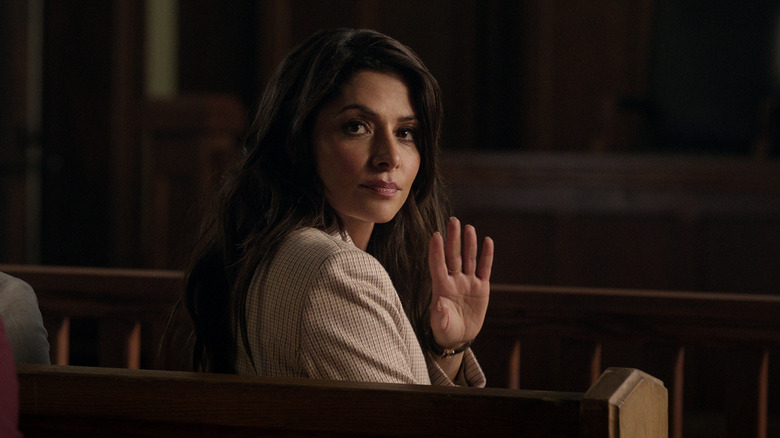 Netflix
As the title suggests, Netflix's "Sex/Life" sets up a dichotomy between a satisfying sex life and a fulfilling life at home. For protagonist Billie Connelly (Sarah Shahi), a suburban housewife, those two worlds manifested as Brad (Adam Demos), her adventurous ex, and Cooper (Mike Vogel), her reliable, albeit starchy, husband.
Following the Season 1 premiere in June 2021, the salacious second season arrived in March 2023. In April, however, Netflix announced that "Sex/Life" would not be returning for Season 3. "The episode was never intended to be a series finale, that's for sure," series creator Stacy Rukeyser told The Hollywood Reporter.
The cancellation was announced just a few days after Shahi recalled her challenges making Season 2 on the "Not Skinny But Not Fat" podcast. "I definitely did not have the support that I did the first season," Shahi said. "It became a much different thing for me, and I'm not afraid to say that. I struggled with the material."
Shahi went on to say that she intends to never work for the "Sex/Life" streamer again. "I mean, I'm never going to work for Netflix again now after saying all this," Shahi said. "I just can't lie."
Sarah Shahi thought Season 2 of Sex/Life was gimmicky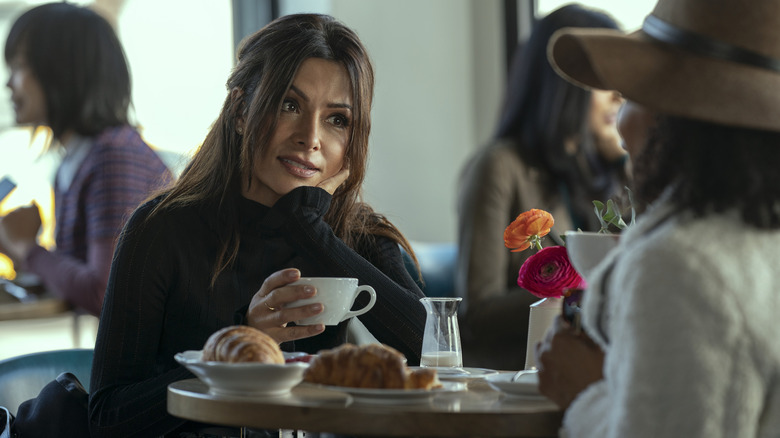 Sabrina Lantos/Netflix
At Netflix, profit is king, and the Season 2 viewership numbers for "Sex/Life" didn't stack up. Per The Hollywood Reporter, viewership was down 45% compared to Season 1. For Sarah Shahi, who's known for her roles in "The L Word," "Person of Interest," and "Black Adam," things were rocky behind the scenes as well. It didn't help that "Sex/Life" Season 2 only had six episodes, as compared to the eight episodes in Season 1.
"Stacy [Rukeyser] had such a hard job with only six episodes and telling all these fast-moving stories," Shahi said on "Not Skinny But Not Fat." "That's hard to do, and I get that, but yeah, I don't know. Things just felt different for me this year, and I had a hard time because of that."
Shahi also struggled with the material, which she felt was being tailored to get reactions on social media. "There were more moments that felt very gimmicky," she admitted. Additionally, she lamented not sharing more screen time with Adam Demos. "I was bummed that I wasn't able to work with him as much because I really liked our stories."
Shahi may have cut ties with Netflix, but she already has her sights set on other projects. She'll star next in ABC's upcoming legal drama "Judgement."