Tom Hanks Admits He Can Be A Jerk While Shooting Movies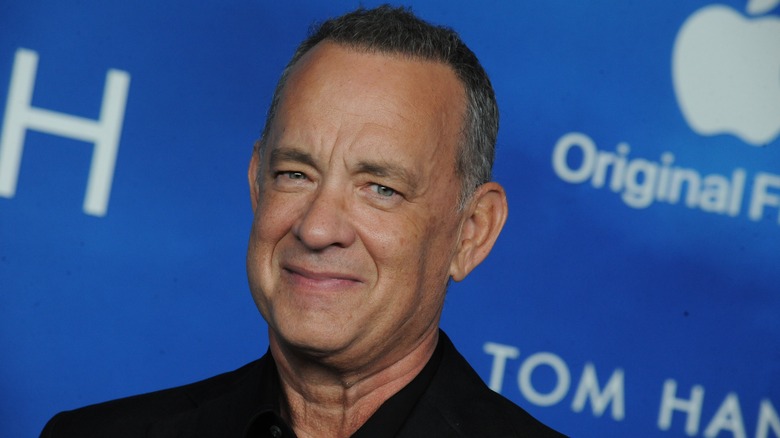 Tinseltown/Shutterstock
Even America's dad has bad days, apparently.
According to Hollywood legend Tom Hanks in a new interview with BBC, he tries to be the nicest guy in the room, but he doesn't always succeed. While promoting his first novel, "The Making of Another Major Motion Picture Masterpiece," Hanks told BBC that the arrogant actor in the story is partly inspired by some of his most stressful days on set.
"I have pulled every single one of those moments of behavior myself on a set," Hanks revealed. "Not everybody is at their best every single day on a motion picture set. I've had tough days trying to be a professional when my life has been falling apart in more ways than one and the requirement for me that day is to be funny, charming and loving — and it's the last way I feel."
The book focuses on a wildly expensive superhero film and the drama behind the scenes, from a megalomanical director to the aforementioned difficult actor; in Hanks' story, the actor constantly keeps filming running behind with stops and starts due to his bad behavior. Obviously, this is an exaggerated version of Hanks' real on-set behavior, but in any case, he's admitting that he isn't always perfect.
Tom Hanks does always pride himself on one on-set behavior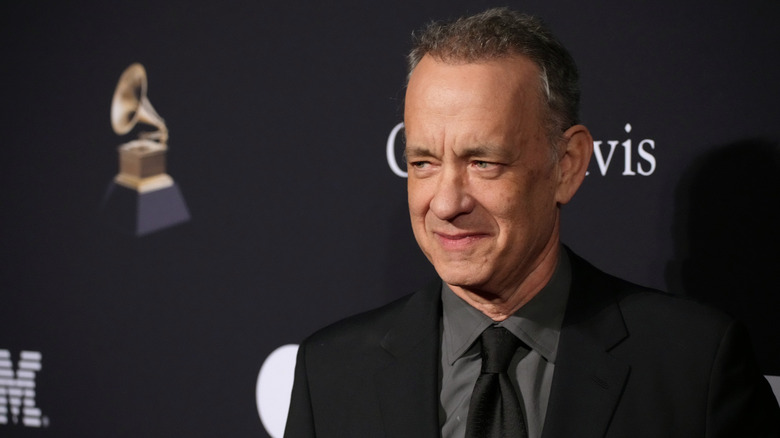 Jeff Kravitz/Getty Images
That said, the Academy Award winner did say there's one rule he never breaks about on-set behavior. Unlike the fictional actor in his book, who struggles with punctuality and causes problems when he eventually deigns to arrive on set, Hanks makes sure he's never tardy for a shoot.
"What cannot occur on a motion picture is that someone cannot monkey around with the timing or the length of the shoot or the budget. That is a cardinal sin in the motion picture business," Hanks said. "You will be amazedat how many people know that they can get away with it, and are told they can get away with it, because they are carrying the movie on their shoulders."
It's not surprising that someone as established as Hanks, who has been a major part of the film and TV industry for several decades, has some internalized rules he'll never break. He's only human, though, and sometimes his demeanor slips, although it's sometimes for good reason: when fans chasing Hanks and his wife Rita Wilson in the summer of 2022 tripped Wilson, Hanks was enraged, yelling at the fans to "back the f*** off" to defend his wife.
Tom Hanks' career is one of the most consistent in Hollywood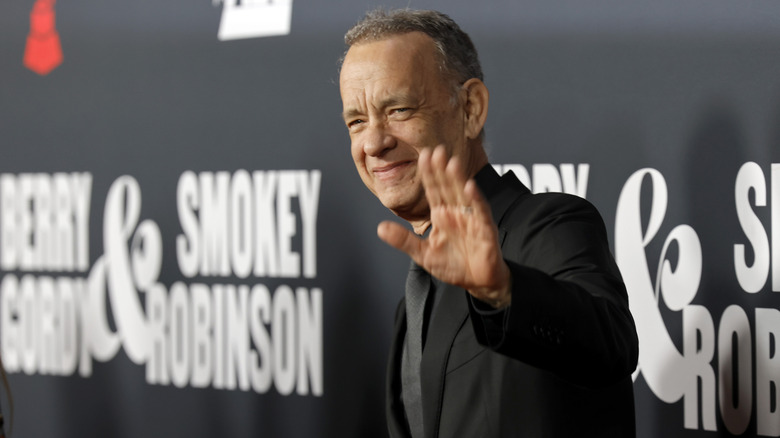 Frazer Harrison/Getty Images
Clearly, occasional bad days for Hanks haven't translated to him losing work; he's one of Hollywood's most prominent and consistently cast actors. Notably, he won two Oscars in a row for "Forrest Gump" and "Philadelphia," and he hasn't slowed down since, working with auteurs like Steven Spielberg and Ron Howard regularly. Regarded as one of the best living actors, Hanks is also one of the highest-grossing performers working today, so obviously, directors are willing to overlook a few bad moments here and there.
In 2022 alone, he appeared in three high-profile projects — Baz Luhrrman's biopic "Elvis," his frequent collaborator Robert Zemeckis' adaptation of "Pinocchio," and the heartwarming family flick "A Man Called Otto." He's also dabbled in television documentaries in the last several years, producing 2019's "The Movies" and "1968: The Year That Changed America," and worked with "Yellowstone" head honcho Taylor Sheridan on an episode of the spin-off "1883."
Hanks isn't going anywhere any time soon, and if you want to check out a dramatized version of his on-set behavior, "The Making of Another Major Motion Picture Masterpiece" is out now.