The Real-Life Inspiration Behind A Man Called Otto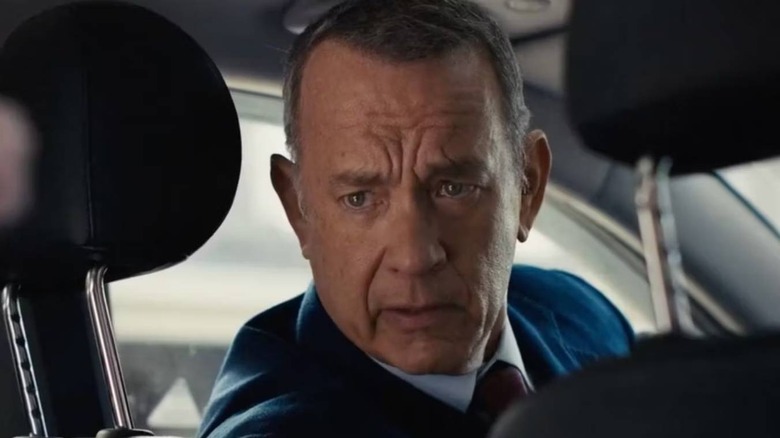 Sony Pictures Releasing
Tom Hanks starring in a film based on a best-selling book is a recipe for success, as Sony learned earlier this year when it released "A Man Called Otto" in theaters. It earned solid reviews from critics and ended up grossing $109 million at the worldwide box office. It would seem plenty of people took a detour from checking out "M3GAN" in January to give this heartwarming film about the strength of the human spirit a watch. 
The film follows a widower named Otto (Hanks), a curmudgeonly 63-year-old who wants to die by suicide. However, he's thwarted at every attempt via flashbacks of his past as well as intervention from those around him. The story has truly resonated with people, as the 2012 novel was first adapted into a 2015 Swedish film called "A Man Called Ove." It's a movie all about humanity, and it only makes sense for viewers to wonder if Otto or Ove was a real man. 
The story itself is fabricated. This can be seen in the fact the original novel is fiction, not labeled as being based on a true story. However, the author, Fredrik Backman, did find inspiration after someone he knew had an amusing encounter with a man named Ove at an art museum.
Ove's public meltdown inspired Fredrik Backman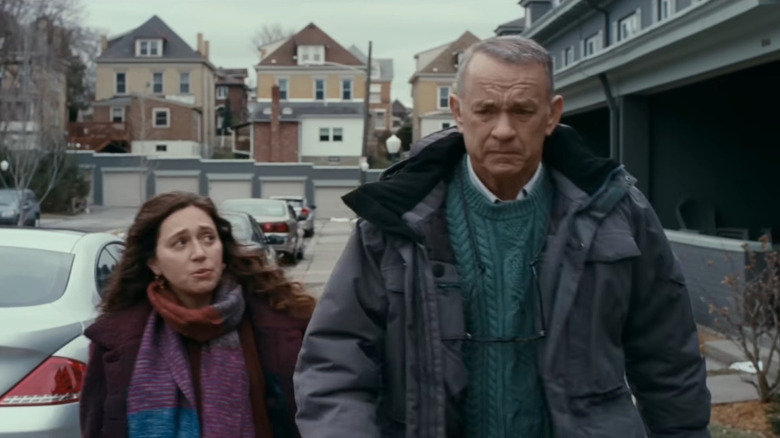 Sony Pictures Releasing
Fredrik Backman did an interview with The New York Times to talk about his creation, and while there is a real "Ove," he's a far cry from the one seen in the two subsequent film adaptations. According to the story, one of Backman's co-workers witnessed a public meltdown when Ove made a scene while trying to buy tickets for an art museum. Fortunately, Ove's wife was there to calm him down. His co-worker then created a fictional version of Ove for a blog post, and Backman ran with it, creating future blog posts about this guy's various annoyances in life. 
Right from the start, it's easy to see where reality and fiction differ. For starters, Otto's a widower in the film, but in the real-life incident, he had a wife with him. At one point, Backman realized he had enough material for a book, so he published "A Man Called Ove" in 2012. It was adapted into a Swedish film and then the American one starring Tom Hanks. However, most of what viewers find in the movie is wholly fabricated, including the suicide attempts and the interventions from his neighbors. 
"A Man Called Otto" is not based on a true story, but all it took was one amusing incident for a fully-fledged character to come out of thin air. And now, people can watch Tom Hanks play the grumpiest man in Pittsburgh now that the film is available on Netflix. 
If you or anyone you know is having suicidal thoughts, please call the National Suicide Prevention Lifeline​ by dialing 988 or by calling 1-800-273-TALK (8255)​.