Who Plays Young Otto In Tom Hanks' A Man Called Otto?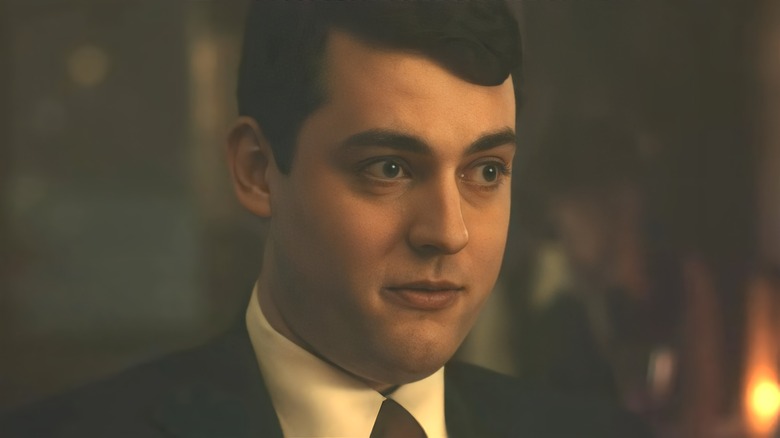 Sony Pictures
While the film made a quiet entry and exit in theaters in January 2023, the family comedy-drama "A Man Called Otto" has apparently found a following on Netflix as one of the streaming giant's Top 10 films. Perhaps the most interesting thing viewers are discovering while watching the movie is the unique tie one of the actors has to the film's star, Tom Hanks.
An English language remake of the Oscar-nominated Swedish film "A Man Called Ove" from 2015, "A Man Called Otto" chronicles the story of Otto Anderson (Hanks), a lonesome widower whose pain over the loss of his wife has caused him to give up his will to live. After a few failed attempts to take his own life, Otto's life begins to change for the better when a new family moves into his suburban Pittsburgh housing complex. As such, life events begin to transform the curmudgeon back into the caring person he once was.
Much of "A Man Called Otto" is told in flashbacks, where viewers are introduced to the younger version of the title character as it chronicles the events that explain Otto's bitter, modern-day persona. Naturally, films that tell any given story over a number of years feature different versions of the character, with actors who bear similar resemblances. In the case of "A Man Called Otto," director Marc Forster and Hanks — who is also a producer on the film — found the right person to play the younger version of Otto: the actor's real-life son, Truman Hanks.
If you or anyone you know is having suicidal thoughts, please call the National Suicide Prevention Lifeline​ by dialing 988 or by calling 1-800-273-TALK (8255)​.
Truman Hanks' previous credits are mostly behind the camera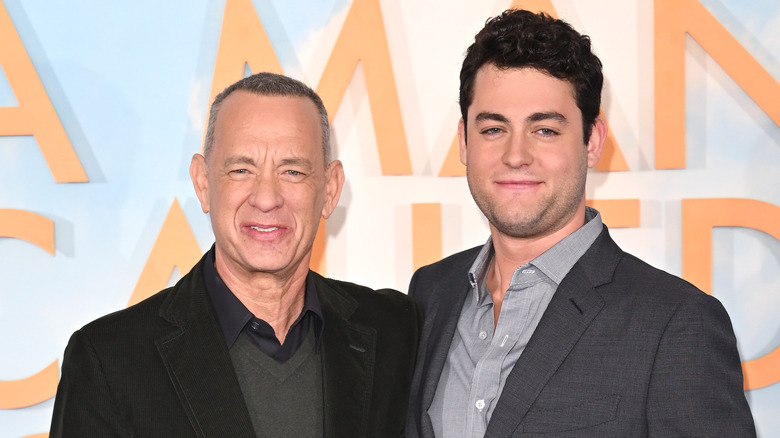 Karwai Tang/Getty Images
Unlike his half-brother Colin Hanks — who has appeared in more than 60 screen roles to date — Truman Hanks is a relative newcomer in the acting department. The son of Tom Hanks and Rita Wilson, Truman Hanks has mostly worked behind the scenes in Hollywood.
The younger Hanks' list of credits largely consists of work in various camera departments. Among his most notable projects is a director of photography assistant credit on the 2021 remake of "West Side Story," which was directed by his father's colleague, Steven Spielberg. Additionally, Hanks has a digital utility and photography credit on the 2021 MCU film, "Black Widow."
Following his work as a camera trainee on the German TV series "Babylon Berlin" in 2019, Hanks made his big screen debut in more ways than one on his father's Western adventure, 2020's "News of the World." Hanks was not only credited for camera utility on "News of the World," but he also played the part of German Rider.
Despite a convincing performance as the younger version of his father's character in "A Man Called Otto," Truman Hanks seems to be content to remain behind the scenes, at least for now. His next project finds the filmmaker billed as cinematographer for the forthcoming short film, "Indigo."