Katrina Law Auditioned For NCIS For 18 Years Before Landing A Lead Role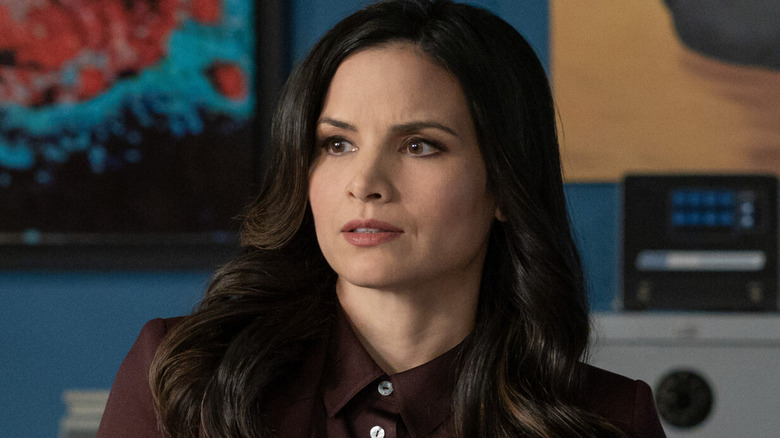 Sonja Flemming/CBS
Fans would be hard pressed to find a member of the main "NCIS" team who doesn't have some element of tragedy in their backstory, but as far as relatively new recruits go, Katrina Law's Jessica Knight takes the cake. As seen in her original Season 18 appearance, the special agent ended up becoming the sole survivor of her original team after a disastrous hostage situation cost her colleagues their lives. Fortunately, she's found a new family by joining up with the main crew in Season 19.
Becoming a regular on "NCIS" wasn't just exciting for Law — it was the fulfillment of a nearly two-decade long wish to be a part of the series. In an interview with CherryPicks, Law revealed that she spent as many as 18 years auditioning for a part on "NCIS" before she finally managed to land a role as Jessica. "It felt glorious! I have been a fan of NCIS for a long time," the actor explained. "During my down time, while filming 'Arrow' in Vancouver, I would binge watch back-to-back episodes of 'NCIS.' But now, to know that I am a part of the number one show in the world, the legacy that is 'NCIS,' is daunting, humbling, and exciting beyond belief."
Katrina Law is happy to be a part of NCIS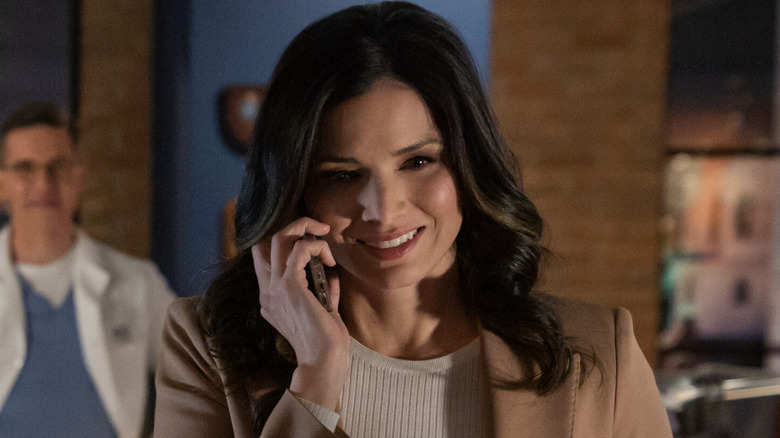 Sonja Flemming/CBS
Considering her history as a longtime fan of "NCIS," it's no surprise that Katrina Law would be thankful for the opportunity to contribute to the series. In an interview with The Bare Magazine, the actor expressed her gratitude to those that pioneered the series starting all the way back in 2003. "Mark Harmon and the original cast members laid the tracks," she said. "I am just grateful to be able to jump on and ride the train."
Law has also gone into depth about what attracted her to "NCIS" in the first place. In an interview with Starry Constellation Magazine, the actor explained that she thinks the show uniquely stands out in its genre despite sharing a similar premise to many other series. "Crime procedurals that are character driven, filled with heart and humor, that leave you feeling good by the end of the episode, are hard to come by," she said. "I think this is what has kept 'NCIS' the number one show in the world for over a decade."
Just as how "NCIS" fans have found Jessica's attitude refreshing, Law said she also appreciates her character's unique persona. "Coming in as a new series regular, I was excited to be able to explore a badass female agent who wasn't portrayed as dark and angry," she explained. "Jessica Knight is ranked at the top of her field, but it's her quirky sense of humor that really attracts me to her and makes her stand apart from other characters I have played."