Who Plays Einstein In Oppenheimer?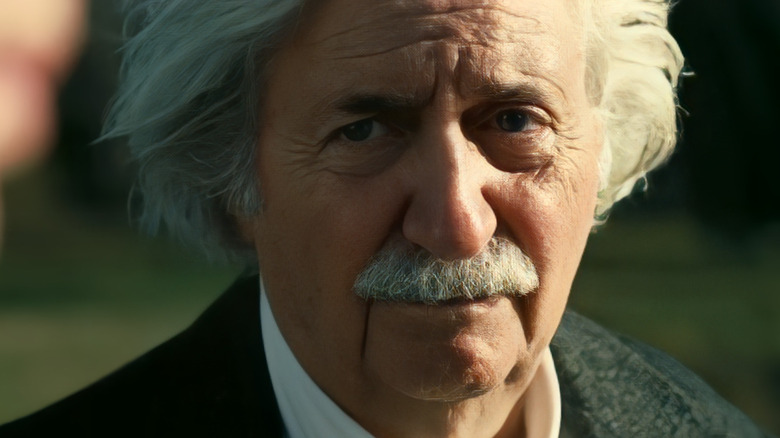 Universal Pictures
Your eyes didn't deceive you in that recent, explosive second trailer for "Oppenheimer" teasing Christopher Nolan's next film. Besides an elderly-looking Robert Downey Jr. showing his face again opposite Cillian Murphy and Matt Damon as General Leslie Groves , the preview also had an Einstein moment.
Around the 1:24 mark in the trailer, there are glimpses of what appears to be J. Robert Oppenheimer (Murphy) meeting a man with the unmistakable visage of physicist Albert Einstein, who isn't looking particularly overjoyed by their get-together. The shot provides a solid reflection of how Einstein felt around this time, conflicted about a chapter in history he would ultimately regret.
Although Einstein warned President Franklin Roosevelt that the Nazis were working on an atomic bomb and encouraged a response, he was ultimately denied access to the Manhattan Project; nevertheless, many felt he was culpable for the advent of the nuclear age. "Had I known that the Germans would not succeed in developing an atomic bomb," he later told Newsweek, "I would have done nothing."
Stepping into the shoes of the man who bore this weight takes some acting chops, and as a pause of the trailer reveals, Nolan believes actor Tom Conti is the man for the job.
Tom Conti plays Einstein in his second Nolan film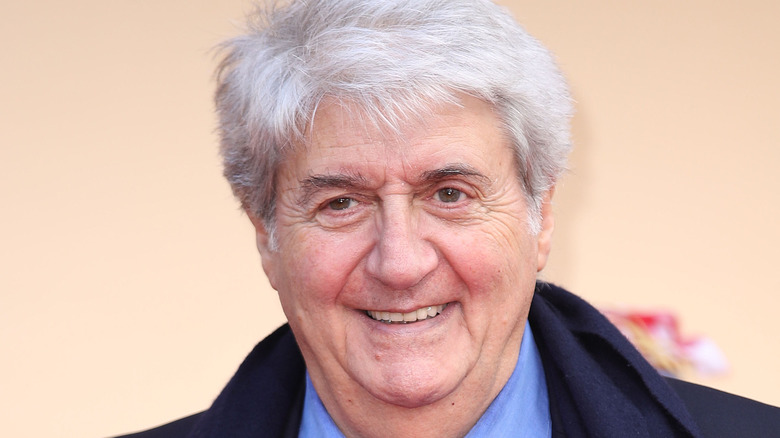 Mike Marsland/Getty Images
Marking a reunion with Nolan some 11 years after he played Bruce Wayne's cellmate in "The Dark Knight Rises," Tom Conti has forged a collection of notable roles on both the big and small screens. 
A Scottish theater actor, Conti made an impression in Ridley Scott's 1977 filmmaking debut, "The Duellists." In 1983, he did notable work alongside David Bowie in the prisoner-of-war drama "Merry Christmas, Mr. Lawrence" (Bowie would later go on to play another pivotal scientific mind in a Nolan film, Nikola Tesla in "The Prestige"). Showing off considerable range, by the '90s Conti was appearing in a pair of "Friends" episodes as the father-in-law to Ross' second ex-wife, Emily, who claimed he could kill people with his thumb. He also played the judge who sits for an ill-advised haircut in "Paddington 2." 
While there are no details on how much screen time Conti will receive in "Oppenheimer," given that Einstein's letter to Roosevelt is frequently cited as the match that lit a fuse for America's study in nuclear weapons, he'll likely be an early presence. "Oppenheimer" opens in theaters on July 21.