A Man Called Otto Soars Past An Unexpected Milestone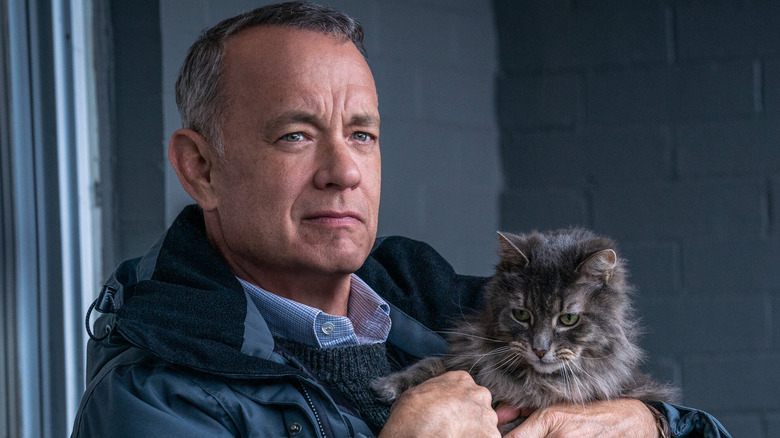 Columbia Pictures
You can feel free to admit forgetting about "A Man Called Otto" pretty much the day after it hit theaters. A lot of people did. And that's in no small part due to the fact that the heartfelt dramedy — a remake of 2015's Oscar-nominated Swedish flick "A Man Called Ove" — debuted behind a relatively mild wave fanfare. The film also hit wide release smack in the middle of the traditional early January theatrical malaise, with television ads ending almost the moment it did.
Nonetheless, "A Man Called Otto" fronted a screen icon, with none other than Tom Hanks in the title role. That fact alone likely contributed to a respectable, modest opening weekend box office take. Despite the fact that the clear Oscar hopeful was shunned by the often Hanks-loving Academy, word of mouth on the film has remained solid. It might surprise some to learn "A Man Called Otto" is still playing in theaters more than a month after its nationwide premiere. But it'll likely come as an even bigger shock to learn "A Man Called Otto" is still raking in the proverbial Benjamins, recently crossing a significant and majorly unexpected box office milestone.
Hanks continues to be one of Hollywood's most consistent box office draws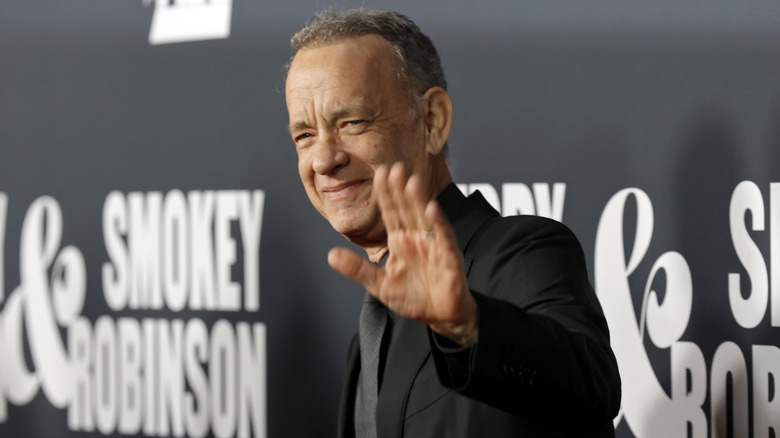 Frazer Harrison/Getty Images
The box office success of "A Man Called Otto" should hardly come as a surprise, of course. That's just par for the course when it comes to movies fronting Tom Hanks. The two-time Best Actor winner is rightfully regarded as a bit of a national treasure these days. He's also one of the rare actors capable of drawing audiences from every walk of life into theaters. That combination has indeed made him a box office treasure in Hollywood circles in the era of bruising box office results and dramatically shortened theatrical windows. And yes, "A Man Called Otto" is proving yet again that the general public cannot get enough of the man.
If fans doubt the fact, Variety is backing it up with a recent report that Hanks' latest offering has, in fact, just eclipsed the $100 million mark at the worldwide box office. As the publication addresses, with theaters still struggling to recover from pandemic shutdowns, the $100 million mark has become a vital benchmark signaling a film's theatrical success. Variety also notes "A Man Called Otto" is one of precious few films aimed at slightly older demographics to boast such a robust take.
While many critics were pretty lukewarm to "Otto" upon release, its impressive Rotten Tomatoes audience score is a far clearer reflection of both the film's surprising endurance, and economic success.