Castlevania Season 2 Premiere Date Revealed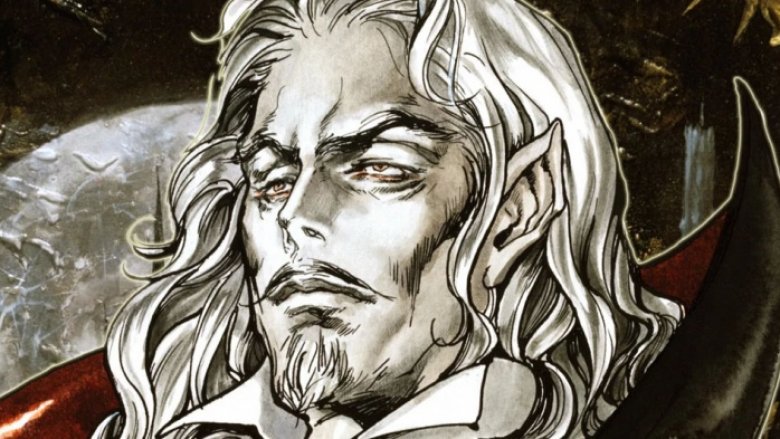 Take a bite out of this good news, Castlevania fans. 
Netflix has announced that season 2 of Castlevania will premiere on October 26. 
Variety confirmed the launch date, noting that the streaming service dropped the news during its panel at Anime Expo in Los Angeles on Thursday.
Word of Castlevania season 2 returning to Netflix in October comes just a few weeks after the series' writer and executive producer Warren Ellis shared that the show would be "out sometime later this year." At that time, Ellis added that "lots and lots of great animators are working incredibly hard" on Castlevania, and that fans would have "plenty of warning of the date." We're certain that plenty of talented folks have made the sophomore season of Castlevania the best it can be, but it seems that the release date came without Ellis' promised forewarning. 
Castlevania was originally slated to debut its second, twice-as-long-as-the-first season this summer. Ellis shared the info in a since-deleted Twitter post: "I guess word didn't get around? We're coming back this summer, for eight episodes, from Netflix."
It's unclear why Netflix delayed the launch of Castlevania season 2, but a fall release at least makes more sense from a tonal perspective than a summer one does. Vampire fights, elements of horror, and lots of whips, chains, and various other weapons are just what everyone wants out of their TV shows in the days leading up to Halloween.
Alongside its Castlevania season 2 announcement, Netflix confirmed that the anime series Aggretsuko will return for a second outing in 2019. The streamer also dated Godzilla: City on the Edge of Battle, a follow-up to 2017's Godzilla: Planet of the Monsters, for July 18 and announced that Dragon Pilot will be available to watch beginning September 21. Fans of Cannon Busters can look forward to streaming the first season on April 1, 2019. Later that year, Netflix will launch two new anime series: Ultraman and Kengan Ashura. 
Of Netflix's new focus on anime, the company's director of content for Japan and anime stated, "As Netflix has grown around the world we have been astounded by the broad reach and great depth of anime fandom. We are partnering with the best global creators to produce a diverse slate of shows that we hope will excite the boundless passion of anime fans and make Netflix a premier destination for this beloved art form."