The 1940s Films That Inspired Netflix's Transatlantic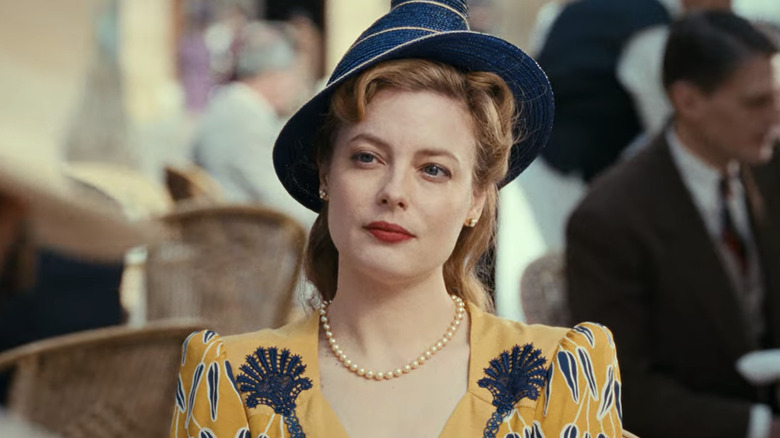 Netflix
Netflix's "Transatlantic" is a miniseries based on Julie Orringer's historical novel "The Flight Portfolio," which chronicles the real-life story of the Emergency Rescue Committee. The Committee itself was a group established by American journalist Varian Fry (Cory Michael Smith) in 1940 to help European artists and Jewish refugees escape from Nazi Germany. Fry appears within the series alongside fellow Rescue Committee members Mary Jayne Gold (Gillian Jacobs) and Albert Hirschman (Lucas Englander), and together they work to smuggle refugees to the United States using the Hotel Splendide as a base of operations.
Although this series is based on a true story, showrunner Anna Winger recently told The Hollywood Reporter that they also pulled inspiration from some pretty significant 1940s classic movies when creating the world of "Transatlantic." "Make something like the movies people were watching at the time. My approach was inspired by that idea," said Winger. "Movies like 'Casablanca,' 'To Be or Not to Be,' 'The Great Dictator,' these comedies, romances, melodramas that are about World War II in real-time." Winger's comments make it clear that a lot of thought and effort went into crafting "Transatlantic" in the style of these iconic 1940s films — hoping to embody the time period itself through the distinctive look and feel of this miniseries.
The series also took inspiration from the crews of the '40s films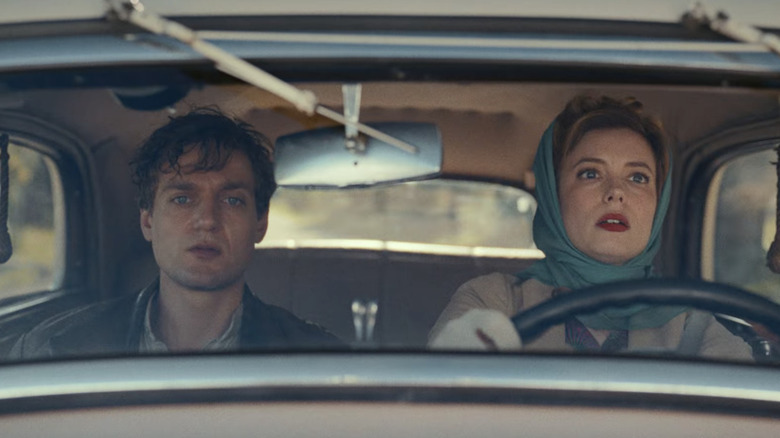 Netflix
Beyond simply trying to replicate the look of these classic 1940s blockbusters, Anna Winger also explained that this decision was inspired by the real-life circumstances of 1940s Hollywood — particularly the European immigrants who were able to continue working despite the tumultuous conditions overseas.
"One of the things I thought about a lot was about how so many people ... who had been exiled from Berlin, went to Hollywood because they needed work," Winger told The Hollywood Reporter. "And they were making movies, writing screenplays, working in crews, all these Berliners from the Berlin film world who had gone there as refugees. And suddenly they were working on films that, in real-time, were dealing with World War II." Winger went on to muse on how those crews must've felt during the production of these classics, channeling their anxieties and worries into art, humor, and entertainment.
She specifically referenced the production behind "Casablanca" (since so many members of the crew for that film were actually German immigrants) and said that these real-life circumstances are what inspired her to replicate the style of that film. In pulling stylistic details from these 1940s classics, the series not only honors the films of that era but also embodies the same kind of emotion that inspired the refugee film crews who created those films in the first place.