Yellowjackets S2 E6: Ben's Charades Game Might Mean More Than We Think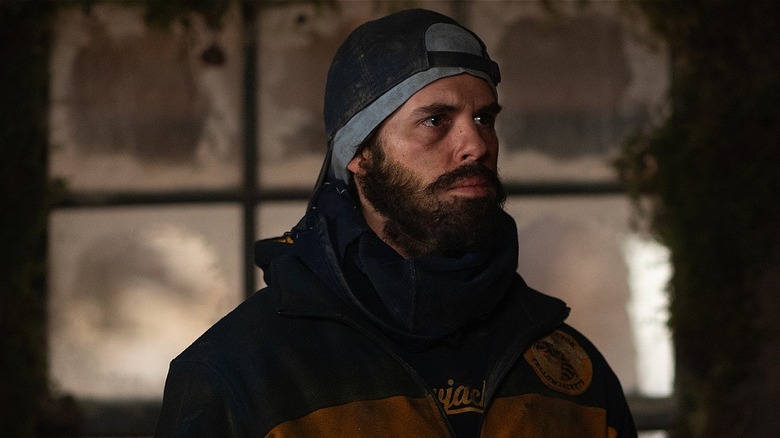 Kailey Schwerman/Showtime
Contains spoilers for "Yellowjackets" Season 2, Episode 6, "Qui"
Showtime's "Lord of the Flies" homage has many talents, but subtlety is not one of them. That is the beauty of "Yellowjackets" and chugging along into Season 2, that is more evident than ever. This is not a criticism, of course. The female-led series has no right to be subtle and, frankly, no patience for it. Audiences are desperate to learn the answer to the Antler Queen and try to find as many clues as possible in the subliminal messaging of the series.
These messages can come from anywhere, including the fragile mind of Coach Ben (Steven Krueger). Stuck in the wilderness with a bunch of teenage girls, this survival situation has not been kind to the poor man. His only form of escape is living in a world where he never got on the plane and living in bliss with his boyfriend, Paul (François Arnaud). But try as he might, the real world keeps seeping through. Even when he wants to find refuge during Shauna's (Sophie Nélisse) "House of the Dragon" birth scene, it is only a reminder of the violent world he lives in. Dissociating into a simple game of charades has a foreboding undercurrent as Ben acts out "Hear No Evil," a '90s horror film. Among Paul's guesses includes "Scanners," "The Shining," and "Silence of the Lambs," all disturbing and period-accurate films. But while these films may have been chosen for their bloody content, they are connected to "Yellowjackets" thematically as well.
The film references aren't just surface level connections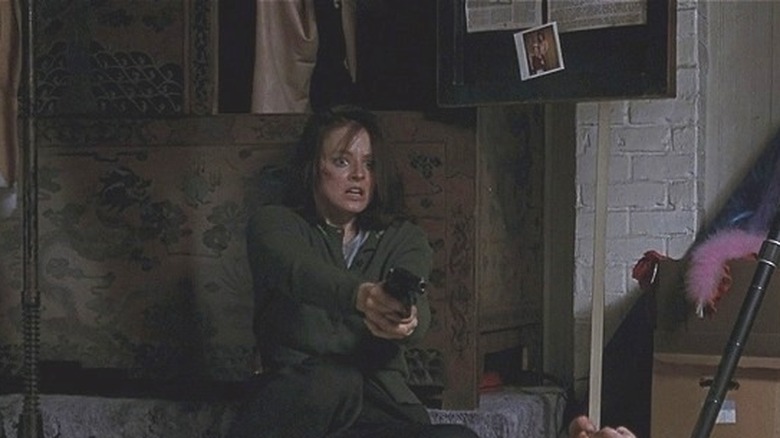 Orion Pictures
At first glance, a lot of these films make sense. "The Shining" and "Scanners" both have characters dealing with supernatural elements. In the 1993 film "Hear No Evil," Marlee Martin plays Jillian, a deaf woman being stalked by a corrupt cop. Police corruption has been prevalent in "Yellowjackets" Season 2, with creepy Detective Matt (John Reynolds) having no qualms about manipulating an underage girl.
But look closely, and a lot of these films have more in common than just blood and guts. "Silence of the Lambs" touches on themes of feminism that could have been influential on "Yellowjackets." Not only is Clarice (Jodie Foster) responsible for bringing down Buffalo Bill (Ted Levine), but she has a refreshing female perspective for the time. Clarice points out to Jack Crawford (Scott Glenn) that treating her with disrespect in a room full of men is not a good look. Even if he did it for the success of the case, seeing a male authority figure treat a female subordinate like that makes an impression.
Similarly, "Falling Down" also has interesting implications. Though the Michael Douglas film may have been about innocent vigilantism at the time, it has not aged that way. Watching a white man complain about being oppressed and wielding automatic weapons in the current culture is not as relatable as it once was. The toxic masculinity in the film contrasts with the unapologetic feminism in "Yellowjackets" which the show has become known for.