CSI: David Berman's BTS Gig Helped Make The Show Even Better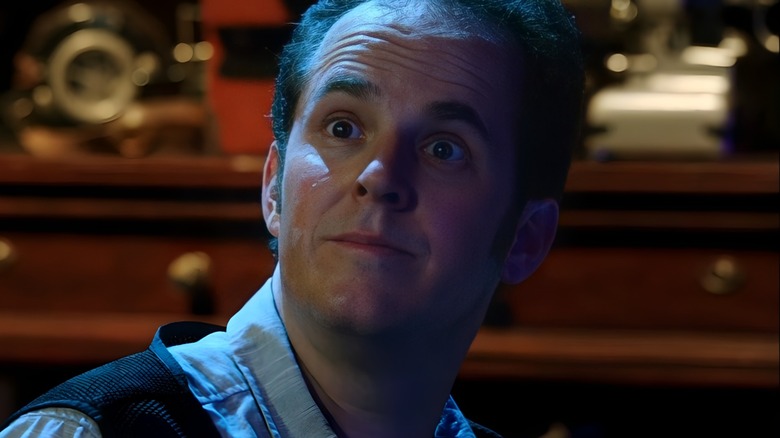 CBS
Procedural crime dramas ground themselves in realism. Sure, the use of TV magic on how quickly and cleanly cases are wrapped up, or the proper use of firearms calls for a bit of reality-bending here and there. But shows like "NCIS" and "CSI" aim to put away the criminals while keeping everything as realistic as possible. This means research is essential, and behind the scenes, advisors are critical. "NCIS" has often relied on its team of technical advisors, who were real-life members of the NCIS. In fact, even Director Leon Vance is a reference to one of them. Yet, in the case of "CSI," the series has relied on a cast member's behind-the-scenes gig for its research help.
David Berman is no stranger to "CSI" fans, as he's been on the series as assistant medical examiner David "Super Dave" Phillips since the first season. But behind the scenes, Berman has provided the show with its best assist. Along with former "CSI" castmate Jon Wellner, he co-founded Entertainment Research Consultants (ERC), a company that does technical research on virtually any subject for Hollywood projects. 
As Berman revealed in CiWeek Magazine, he and Wellner fell into doing research for "CSI" in 2000 while starting on the show. That soon grew into a full-fledged business that's included work on shows like "Bones," Rizzoli and Isles," and, of course, "CSI: Miami," to name a few. Berman's company has tried to answer any questions the show's writers might have had. And for Berman, that meant research on all sorts of off-the-wall subjects.
Every week on CSI was a learning experience for Berman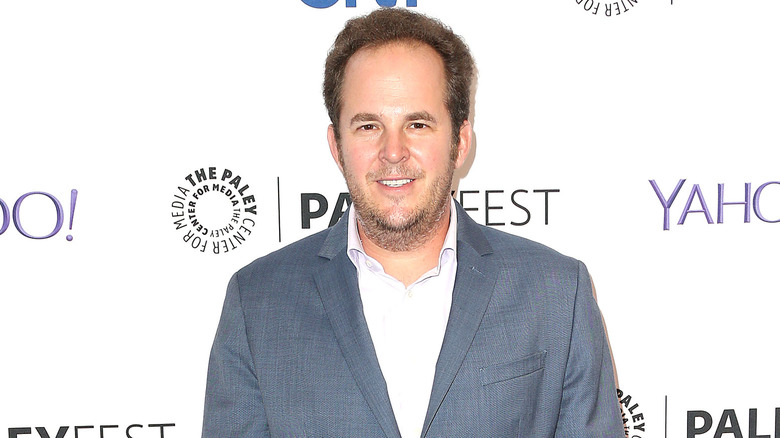 Frederick M. Brown/Getty Images
From drowning victims mysteriously found in elevators to investigations within the corners of a fetish club, the cases in "CSI" have been rooted in all sorts of gruesome and bizarre subject matter. But part of the fun of "CSI" is watching the team unravel the strangest mysteries with such technical wizardry. Moments on "CSI" sometimes felt like an episode of "MythBusters" as the group performed impromptu science experiments to solve cases. This is where David Berman's company Entertainment Research Consultants (ERC) has often shined for "CSI." His company's research experts and contacts answered any puzzling questions that arrived while the show's writing team worked on the scripts.
And as Berman once recalled during a 2015 interview with Assignment X, his behind-the-scenes work made for consistent learning moments. "The research, every day we learn an interesting little nugget," Berman said in the interview. "Science, law, police work, and then whatever we're dealing with each week on 'CSI,' we're in a new world, whether it's sharks or stamp-collecting or cliff-diving, whatever, we're learning new things every week." The company's thirst for knowledge has helped contribute to the varied fields they've covered. And with subjects like "roller coaster construction," and "cell phone forensics" listed on ERC's site, it appears nothing is too offbeat.