The Real-Life Agent Who Inspired NCIS' Leon Vance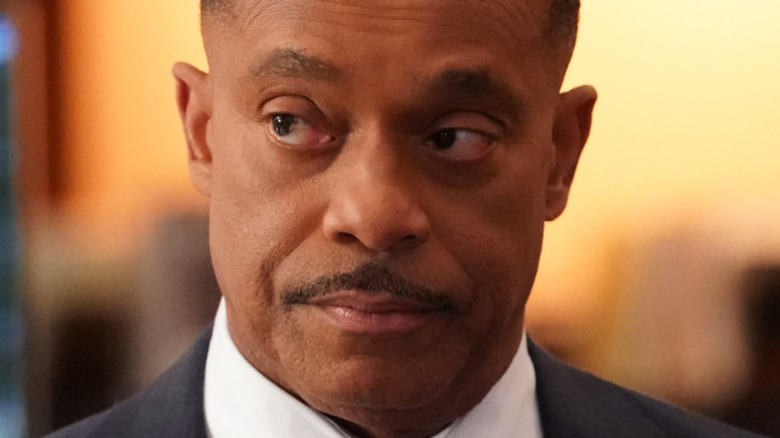 Bill Inoshita/CBS
A revolving door of characters on "NCIS" have come and gone during its 19-season run. Yet one character who's managed to stick around since his Season 5 debut is NCIS Director Leon Vance (Rocky Carroll). Vance initially comes in as assistant director until the tragic death of his predecessor, Jenny Shepard (Lauren Holly), in the two-part Season 5 finale. Although his promotion making him Leroy Jethro Gibbs' (Mark Harmon) boss is prickly in the beginning, it doesn't take too long for professional relations between Vance, Gibbs, and the rest of the NCIS team to gradually thaw.
At this point in the series, it's difficult to imagine "NCIS" without Vance, who has rooted himself as an essential character involved in some of the show's most captivating and heartbreaking storylines. Yet Vance is more than just a character that helps "NCIS" deliver must-watch gold. He's also probably one of the show's most significant links to reality since Vance is based on a real-life NCIS agent.
Vance is based on one of the show's technical advisors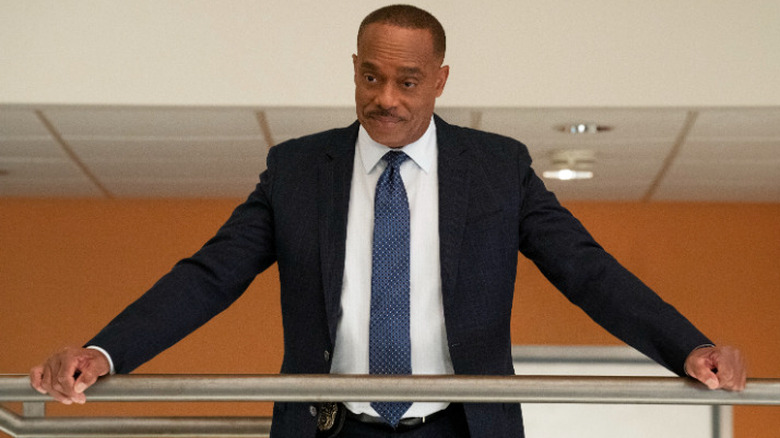 Robert Voets/CBS
Many of the characters on "NCIS" came about thanks to the imaginations of the show's writers. But the origin of actor Rocky Carroll's character is a little different. As Carroll revealed in an interview with CBS News, Leon Carroll Jr., one of the show's technical advisors, inspired the creation of Leon Vance, with whom he shares a first name. Coincidently, despite sharing the same last name, there's no relation between Leon Carroll Jr. and Rocky Carroll (via Chicago Tribune).
Leon Carroll Jr. joined the real NCIS in 1980 after serving as a marine. He even put his retirement on pause and joined NCIS again after the events of September 11, 2001. Around 2003, a different type of NCIS beckoned Leon to join its ranks, this time for the small screen.
Carroll shines as one of the show's best shots at authenticity. He has provided the team with plenty of real-world knowledge, from standard procedure to specific work lingo actual NCIS agents might say. And according to Carroll, the writers have been largely receptive to his advice or corrections. "I'd say that 80 percent of my suggestions are taken," he told the Chicago Tribune.
Leon Carroll Jr. isn't the only technical advisor NCIS has used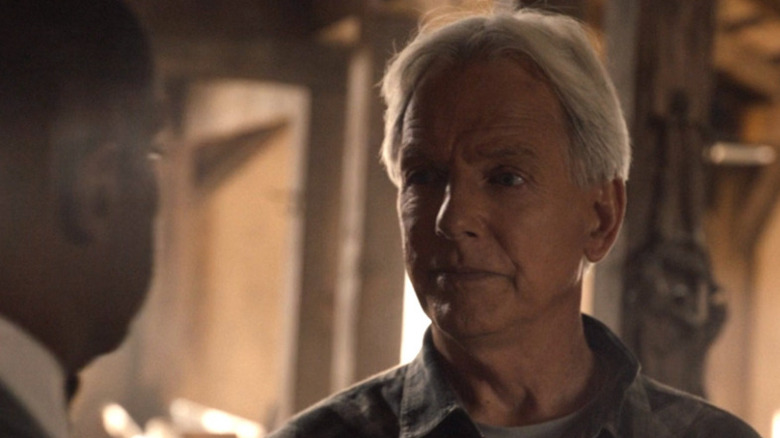 CBS
Leon Carroll Jr. may have stuck with "NCIS" as a technical advisor for many years. However, he isn't the only real agent the show has hired before. When "NCIS" was in development, Richard Warmack was hired as a technical advisor (via TV Insider). Warmack was initially the assistant agent in charge of the Los Angeles branch of the real NCIS, and his NCIS superiors insisted that he work closely with executive producer Donald P. Bellisario to make sure the agency was accurately represented. For Warmack, this primarily consisted of interrogation from the show's writers on the inner workings of his profession as well as some shadowing from Mark Harmon.
Warmack's partnership with "NCIS" didn't last long, unfortunately. Serving as a technical advisor got in the way of his day job, so he decided to depart after only several months of working on the show. However, it was he who recommended Carroll take his place. And in his opinion, the show became better off for it, mainly because, much like Warmack, Carroll had little problem bonding with Harmon. "Leon was calm, knowledgeable and the right fit," Warmack said. "Leon met with Mark and they bonded quickly and have been great partners ever since."