GOTG 3: Will Poulter's Dream MCU Interaction Sees Adam Warlock With The Wakandans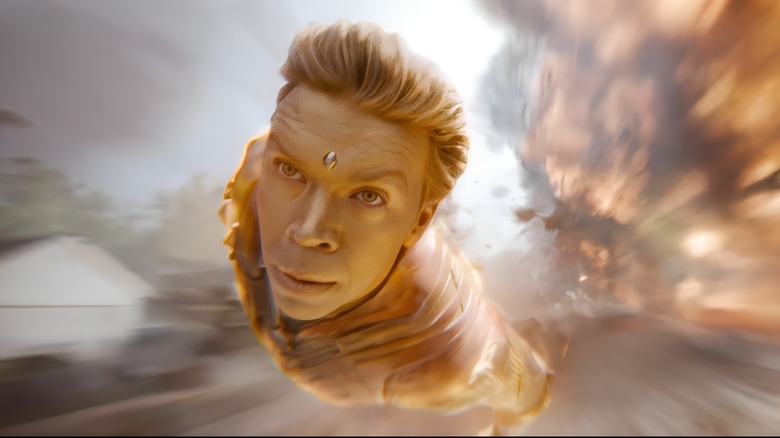 Marvel Entertainment/YouTube
Contains minor spoilers for "Guardians of the Galaxy Vol. 3"
If there is one thing that Marvel superheroes are prone to do, it's hang out with other Marvel superheroes. And with so many Marvel Cinematic Universe projects coming out in theaters and on streaming all the time, that means there are plenty of opportunities for crossovers. Will Poulter, the MCU's Adam Warlock who has most recently appeared in "Guardians of the Galaxy Vol. 3," was recently asked in an interview with Screen Rant Plus who he'd like to see Warlock interact with in future MCU adventures. And his answer is definitely of interest to "Black Panther" fans.
"Yeah, it's hard not to sound incredibly greedy. I'm pretty grateful for how it's gone so far, um ... but I did mention earlier that I'm really desperate to try and work with Daniel Kaluuya. So if I can cross over with the 'Black Panther' cast, I would not be ... I would not be mad at that," Poulter said.
Poulter's "Guardians" co-star Chukwudi Iwuji, who plays supervillain the High Evolutionary in "Vol. 3," also has a dream Marvel crossover with the Hulk (Mark Ruffalo), but given his fate in the movie that one might be a little less likely to come true.
Adam Warlock hasn't had too much experience with Wakanda in the comics, but in the movies that could change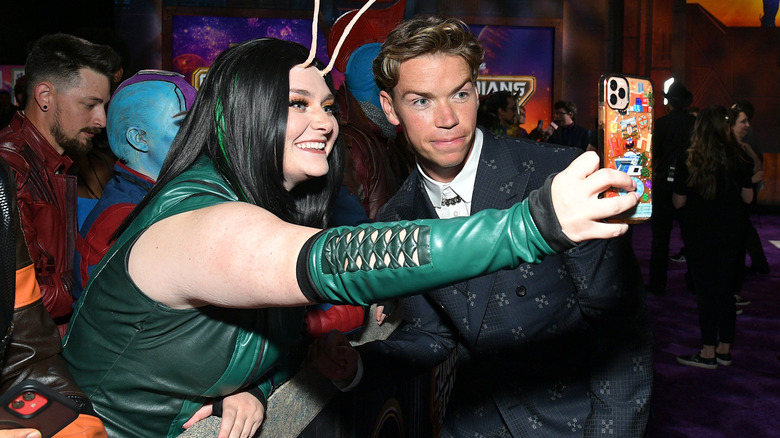 Charley Gallay/Getty Images
In the original Marvel Comics source material, Adam Warlock and Black Panther, as well as the entire nation of Wakanda, haven't seen too much notable overlap. But for fans who agree with Will Poulter that it would be cool to see Adam Warlock on an adventure with W'Kabi (Daniel Kaluuya) or anyone else in the "Black Panther" side of the Marvel Cinematic Universe, there is an episode of the animated series "The Avengers: Earth's Mightiest Heroes" that does feature an encounter between Warlock and Black Panther.
Of course, the MCU is somewhat smaller than the Marvel Comics universe it's based on, so a meeting between Poulter's Warlock and Kaluuya's W'Kabi doesn't seem out of the question, should the latter actor decide to return to future MCU projects after "Black Panther."
We'll be curious to see whether this very specific crossover comes to bear in future MCU offerings.