Modern Family's Ariel Winter Is Returning To TV In A Star Studded Reality Show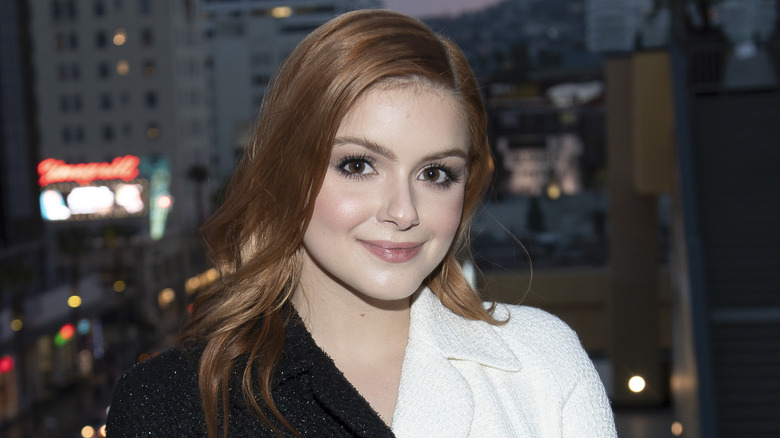 Michael Bezjian/Getty Images
Following 11 seasons on the hit show "Modern Family," it makes sense that Ariel Winter might take her time to find the next big gig. After starting the show as an 11-year-old, she left it as a 22-year-old young woman. "I was a kid as Alex on the show and now I'm an adult as Alex, so it's a little different than the roles I want to play," she told The Hollywood Reporter at the time. "I don't want to play kid to adult. I want to just play my age now."
Her first post-"Modern Family" project was in 2021 on the podcast "R.L. Stine's Story Club," where which she played the club president, Ivy. In 2022 she voiced Abigail Blyg in the horror video game "The Quarry," and co-starred as Cole in the short film "Bully." But it's her upcoming appearance as one of 12 contestants on the reality show "Stars on Mars," hosted by William Shatner, that is the real cause for buzz. It is, after all, her first television series since "Modern Family" ended three years ago.
She's one of 12 celebrities on Stars on Mars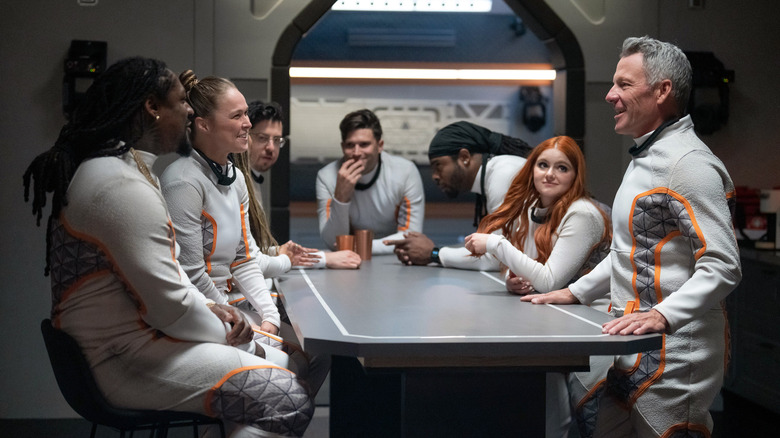 Brook Rushton/FOX
For "Stars on Mars," Ariel Winter will compete alongside professional cyclist Lance Armstrong, former and current football players Richard Sherman and Marshawn Lynch, actor Christopher Mintz-Plasse, Olympic figure skater Adam Rippon, wrestler Ronda Rousey, "Vanderpump Rules" star Tom Schwartz, singer Tinashe, former "The Real Housewives of Atlanta" cast member Porsha Williams, actor and comedian Natasha Leggero, and actor Tallulah Willis to win the title of "the brightest star in the galaxy."
The 12 of them will all live on a simulated space station and go to a fake Mars, where they'll be given tests and challenges to prove that they can not only survive, but colonize the planet. Each week they'll vote to send one contestant back to Earth. "Good news for our celebronauts from Mission Control," host William Shatner said in a statement. "Thanks to lower gravity on Mars, you'll weigh 62% less. Bad news: the air is unbreathable, so if you're from LA, it'll remind you of home." The show will be filmed in the Opal town of Coober Pedy, Australia, where people live in underground homes due to the extreme heat. 
"Stars on Mars" is set to air on FOX on June 5.