Moana's Auli'i Cravalho Wasn't Sure If Her Audition Was Legit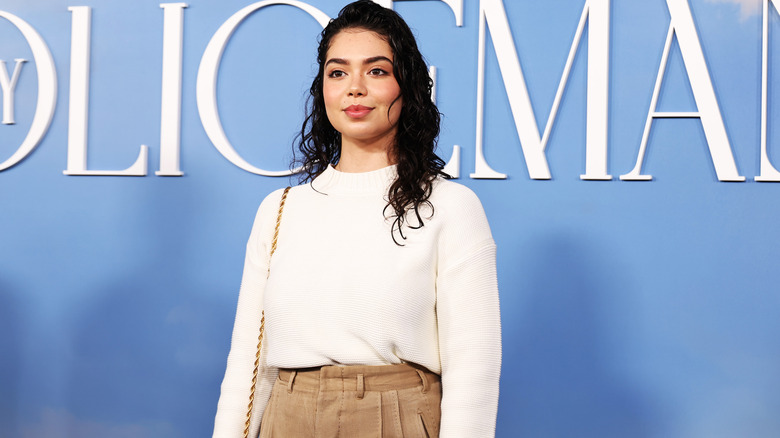 Amy Sussman/Getty Images
Getting the chance to voice a Disney princess is a major deal, let alone having it be your first-ever movie role, period. So to say actress Auli'i Cravalho was thrilled when a Disney casting director urged her to audition as the titular ocean explorer in 2016's "Moana" would be an understatement — but it came with some doubts. 
In a 2018 Variety interview, Cravalho recalled the defining moment when a high school audition was spotted by a casting director from the House of Mouse. While intrigued by the opportunity, the then-high school freshman, who wasn't actively auditioning at the time, was admittedly less experienced than other performers. "I didn't know how to do a slate," she told the outlet. "So when I went in I messed up on the slate like three or four times ... It was a fun and funny experience."
Cravalho's naivety was also what led her and her mother to do some investigating into the legitimacy of the audition. "My mom and I, for sure, thought it was a scam," she continued. "My mom said she'd come with me and make sure everything was legit and shake hands ... if anything, at least we'd know where the 'Hawaii Five-0' casting studio is." Cravalho and her mom showed how far they'd go to ensure that her "Moana" audition was authentic, and thankfully, things paid off in the end. But even more than the film's eventual success, Cravalho was proud to play a heroine as rich as Moana. 
Cravahlo relates to Moana's empowered nature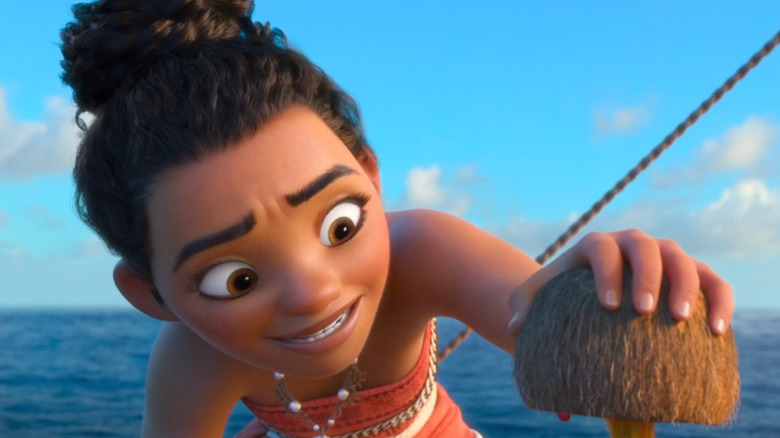 Disney+
Despite the unexpected way that Auli'i Cravalho came upon landing the voice role of Moana, the opportunity came with plenty of expected rewards. Not only was the two-time Oscar-nominated film a financial success raking in over $680 million worldwide, but Cravalho herself received great acclaim for the role, even earning an Annie Award for her vocal performance. 
What ultimately made the experience worthwhile for the Hawaiian native was getting to portray such a headstrong heroine. "Moana is such an amazing character," she told People in a 2016 interview. "She's brave, she is so empowered, she knows what she wants and she's not afraid to get it, and I think that's something that I can relate to as well. I just love watching how she goes along in this wonderful movie and grows as a person and helps her culture along the way."
"Moana" was a big step for Disney in depicting different cultures in compelling new ways while also further subverting the expectations of a Disney heroine, giving Moana herself a special place in the company's lineup of iconic characters. 
And while Disney looks to get more mileage out of the plucky protagonist — with both an upcoming Disney+ series and a live-action remake in the works — the original 2016 film truly knew the way to get Moana stuck in our hearts.