Robert Patrick Boards Reacher Season 2, Replacing Rory Cochrane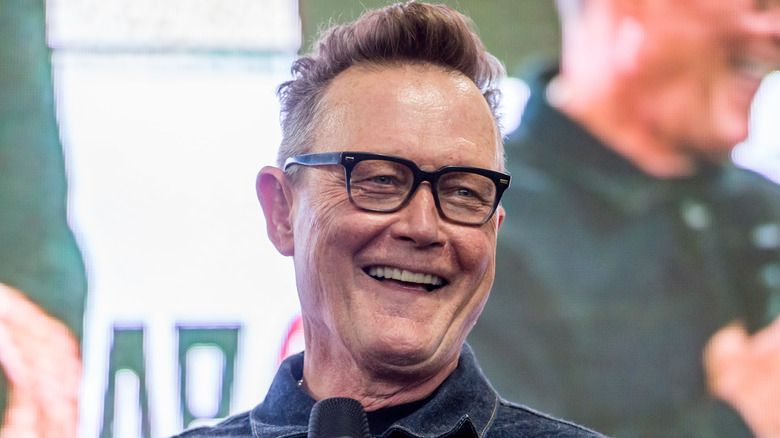 THX Images/Shutterstock
Robert Patrick will always be known as the relentless, liquid metal T-1000 that hunted John Connor (Edward Furlong) in "Terminator 2: Judgment Day" to genre fans, but the actor has put together one of the most diversified and impressive resumes in Hollywood. Most recently, Patrick served as Sheriff McDowell on "1923" and as Hawkins in two episodes of Netflix's "The Night Agent." Now, the thespian is teaming up with Alan Ritchson, the titular star of Amazon Prime Video's "Reacher" in Season 2.
According to Deadline, Patrick will portray a new character named Shane Langston. Patrick wasn't the first choice for the role, but he landed the part all the same when it was vacated by Rory Cochrane ("Empire Records," "Black Mass," "The Boston Strangler") in 2022. Last September, showrunner Nick Santora hired Cochrane along with actors Serinda Swan and Ferdinand Kingsley to join the action-packed crime drama as series regulars. Cochrane eventually relinquished the role, though, when a scheduling conflict forced him to walk away from "Reacher" Season 2.
Patrick joins Season 2 of Prime Video's Reacher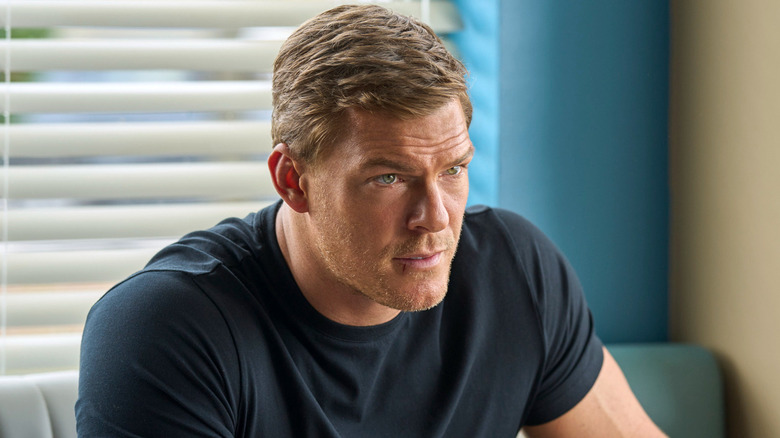 Amazon Prime Video
Robert Patrick will be stepping into the role of Shane Langston in "Reacher" Season 2, and according to the same report published by Deadline, the crew didn't have to reshoot any scenes or sequences for the streaming series because Cochrane never stepped in front of a camera. Production of Season 2 ran from September 2022 through February 2023. And the show's star, Alan Ritchson, couldn't be more excited for the fans to check out the new episodes. "I just came off set, 'Reacher' Season 2," Ritchson said in a video posted on Twitter. "Last scene is done."
Ritchson was all smiles for the camera, even though his face was marred with bright-red special effects blood. "We promised things would be back bigger and better than ever," Ritchson continued. "And we did not lie." 
At the time of this writing, a release date for "Reacher" Season 2 has yet to be announced. However, the first season of the show, which is based on Lee Child's novels, is coming soon to Freevee. For those fans who don't want to pay for a subscription to Amazon Prime Video, and don't mind all the pesky advertisements, they can watch Season 1 absolutely free when the show drops on the service later in 2023.