Star Wars: Mark Hamill Thought Luke Skywalker Was Just A Sidekick When He Landed The Part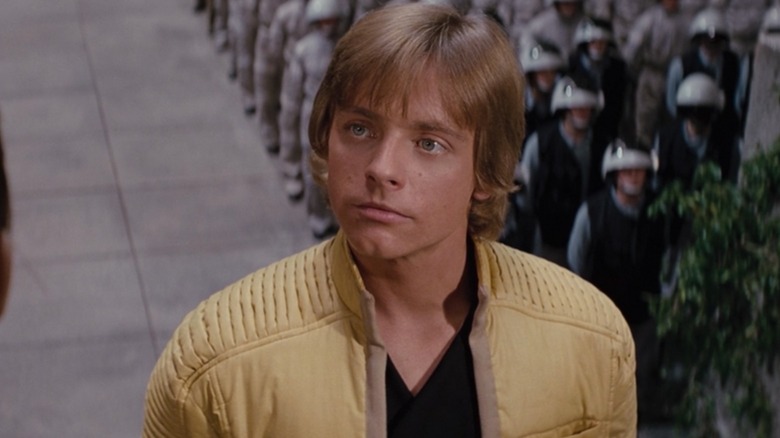 Lucasfilm
Luke Skywalker (Mark Hamill) is the heart and soul of the "Star Wars" franchise, and it's not hard to figure out why. His journey from a young farmboy to a Jedi Knight and eventually Jedi Master is one of hope, optimism, and perseverance that has inspired moviegoers the world over for decades. Surely when Hamill first landed the part in the original "Star Wars" film back in 1977, he knew he was about to play the centerpiece of the story. Although, in truth, the actor thought Luke was merely a sidekick.
"By the time I got the part, I assumed that Harrison Ford was the lead, because he's a traditional leading man. I thought I was going to be his sidekick, you know, like Captain America and Bucky," Hamill recalled during a chat with Bill Hader for Interview Magazine. Sure enough, it turned out that Ford was the supporting player in the role of the scruffy Corellian smuggler Han Solo. He notes that when he finally opened the script, not only was he blown away by Luke's main character status, but the size and scope of the feature absolutely floored him.
Now decades after his first turn as Luke, Hamill is still being stunned because of the character.
The Luke character is still giving Hamill surprises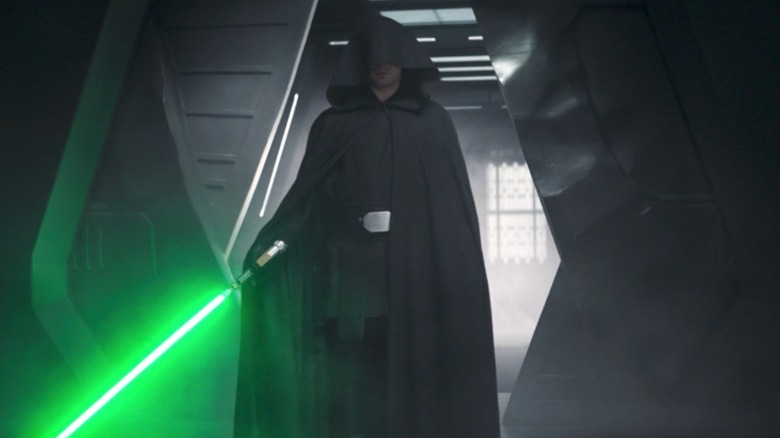 Lucasfilm/Disney+
As arguably the biggest name in "Star Wars," Luke Skywalker has popped up in all kinds of stories through various storytelling mediums. Most recently, he jumped to live-action television via "The Mandalorian" and "The Book of Boba Fett" on Disney+. After seemingly bidding the role farewell in 2019 with the release of "Star Wars: Episode IX – The Rise of Skywalker," Mark Hamill was given quite the surprise when the minds behind the former title contacted him to help bring Luke to life once again.
Hamill touched on his "Mandalorian" work in an appearance on "The Tonight Show" (via Observer), detailing his utter shock when Dave Filoni and Jon Favreau got in touch with him about cameoing. "When Jon Favreau and Dave Filoni told me about what they wanted to do, I was just stunned," the "Star Wars" icon said. He figured that if the folks at Lucasfilm wanted to go back and tell more of Luke's story, they would've hired an age-appropriate actor to do so. While Max Lloyd-Jones was brought in to do much of the heavy lifting, Hamill still got to contribute.
Luke Skywalker's legacy is forever tied to that of Mark Hamill, and vice versa. It's a good thing the actor decided to take on what he thought was a sidekick role after all.