Where To Watch Law & Order: Organized Crime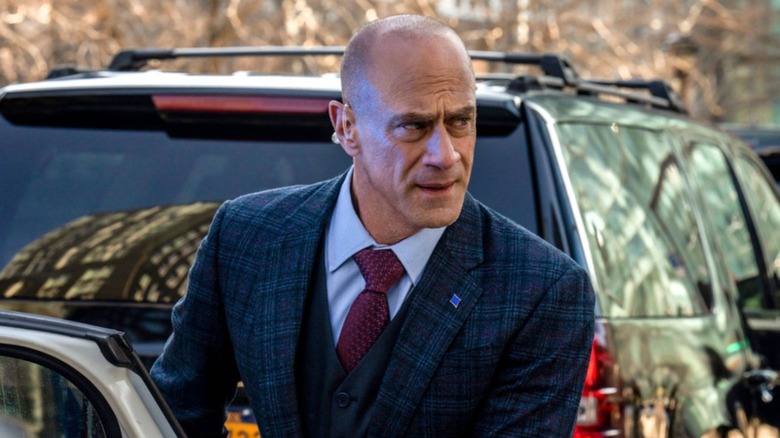 Zach Dilgard/NBC
"Law & Order: Organized Crime" has given longtime fans of Detective Elliot Stabler (Christopher Meloni) a chance to reconnect with a character that, along with Olivia Benson (Mariska Hargitay), practically defined the original "Law & Order" spin-off, "Law & Order: Special Victims Unit." Meloni originally left "SVU" at the end of Season 12. Come Season 22, however, having been gone for around a decade, Stabler returns to see Benson receive a commendation, and we learn that he has been working as the NYPD liaison in Rome, assisting in the investigation and arrest of organized crime. Unfortunately, this has made him a target, and a bomb planted in a car that was intended for him ends up killing his wife, Kathy (Isabel Gillies).
This is how Stabler ends up coming back to New York and joining the NYPD's Organized Crime Task Force, intending to bring his wife's killers to justice. Thus, the plot of "Law & Order: Organized Crime" is set in motion. Three seasons of the show have aired on NBC, with a fourth having been also ordered. Still, as anyone accustomed to the stream-and-binge model will attest, the airtime of "Organized Crime" doesn't necessarily line up with everyone's schedule. 
It would be reasonable, "Organized Crime" appearing on NBC and all, that you could stream the Stabler spin-off on the network's streaming service, Peacock. You wouldn't be wrong, but there's a bit of a wrinkle. Only the third season of "Organized Crime" is available to stream on Peacock.
You have to pay for the first two seasons of 'Law & Order: Organized Crime'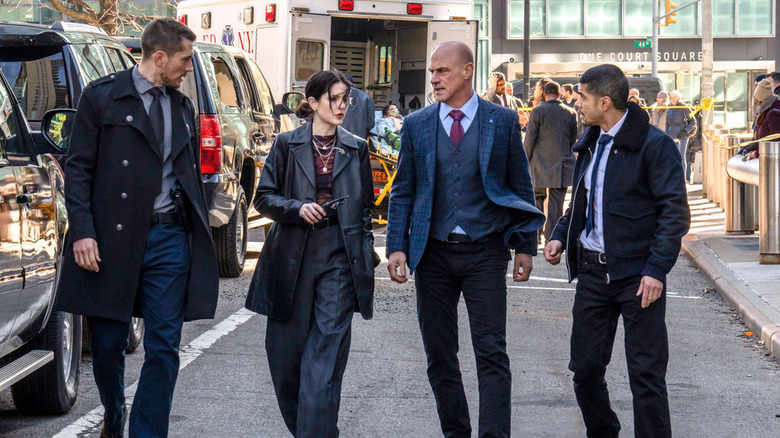 Zach Dilgard/NBC
A page on the Roku site instructs viewers how they can watch "Law & Order: Organized Crime." This at first seems like good news, given that Roku often gives subscribers access to other streamers and even entire studios worth of content for minimal additional fees. 
Here's the kicker, though. Even through these other streamers, one has to pay extra on a per-episode or per-season basis. At Amazon Prime, each episode costs $2.99, while buying the entire first or second season will cost viewers $19.99 and $34.99, respectively. One also has to pay $34.99 for access to the entirety of Season 3 through Prime. Over at Vudu, each episode of the first two seasons is available for a slightly better price: $1.99 per episode, $14.99 for all of Season 1, and all of Seasons 2 and 3 coming in at $29.99. Though Roku says that Apple TV+ also carries "Organized Crime," a search on the latter service yields nothing. 
While perhaps a bit Byzantine and potentially expensive, "Organized Crime" isn't the only show in the "Law & Order" pantheon to follow such a pattern. Peacock also offers most other shows in the franchise, but in the case of the original series, it only goes back to Season 13. "Special Victims Unit" and "Criminal Intent," however, have all of their episodes available to stream for Peacock subscribers.