Chicago Fire, Med, And PD's Recent Season-Breaks Are Terrible For Viewership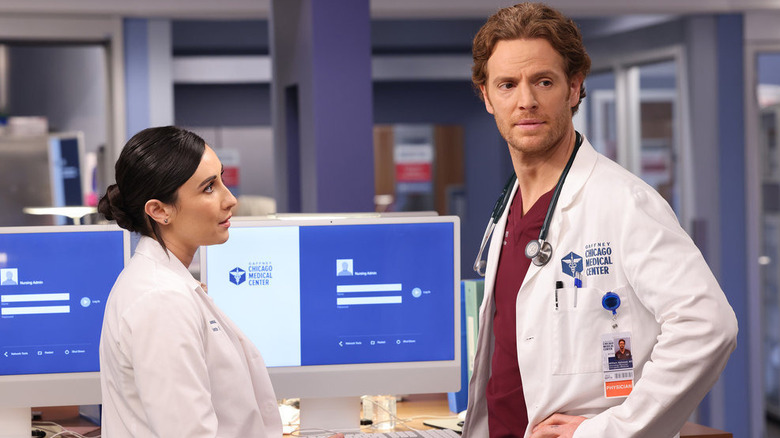 George Burns Jr./NBC
It may be normal for broadcast television shows to take brief breaks over the holiday season and summer, but NBC — perhaps following in the footsteps of ABC, which often put their top-tier dramas like "Grey's Anatomy" on hiatus from Mid-November to early February — has taken this notion to an extreme, and the odd scheduling of their One Chicago shows.
Season 11 of "Chicago Fire" had, for instance, aired fairly regularly from September to early December of 2022. The show returned to the airwaves on January 4 and aired episodes regularly from then until April 5. But it won't be back on the air again until May 3. That's the same pattern "Chicago Med" and "Chicago P.D." have followed. Whether it's a cost-cutting measure intended to ensure the programs will have first-run episodes set for the entirety of May sweeps or an attempt at extending the seasons, it's beginning to have an effect on the ratings. Numbers for all three shows took a dip in their demos when they returned in March after their winter hiatuses, losing at least 20% of the demo. The ratings didn't slide too far southward, but it's a worrying sign since in 2022 they didn't slide this far. That's why it might be best to winnow those breaks down to a single hiatus before the rest of their audience vacates the premises.
The longer the break, the fewer the viewers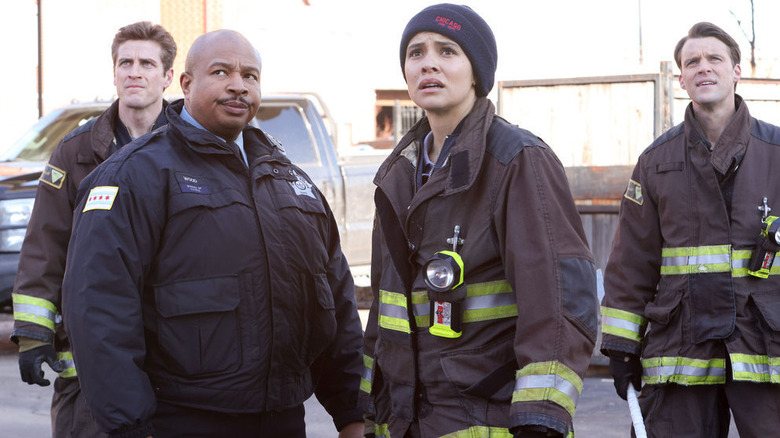 Adrian S Burrows Sr/NBC
Let's face it; long breaks and hiatuses leave audiences confused as to when a show is coming back, and it often lets their minds wander over to new interests. Fans posting to the "Chicago Fire" subreddit remain puzzled by the show's long repeated hiatuses, and even how many episodes are left in each season's run. That's always a bad sign; it risks viewers tuning out early, thinking the whole season has been completed instead of part of one. It's what makes "winter finales" and "mid-season finales" so dangerous; if your cliffhanger loses the audience, then they're not going to come back in the spring to find out how you're going to resolve things.
Naturally, streaming helps ease viewers' worries about being in front of their television sets every single Wednesday night, and it's much easier to rewatch a drama in order now that viewers don't have to wait over the summer months for scattershot repeats. But in a world where live ratings do still count, long breaks are not conducive to keeping an audience tuned in and ready to absorb new stories.
Perhaps it would be wiser to simply run episodes through April and March, even if it means the show ends early in May. That'll allow NBC to get a slice of the May Sweeps pie without exhausting their actors. And speaking of exhausted actors...
Long breaks don't help acclimate the show's audience to new cast members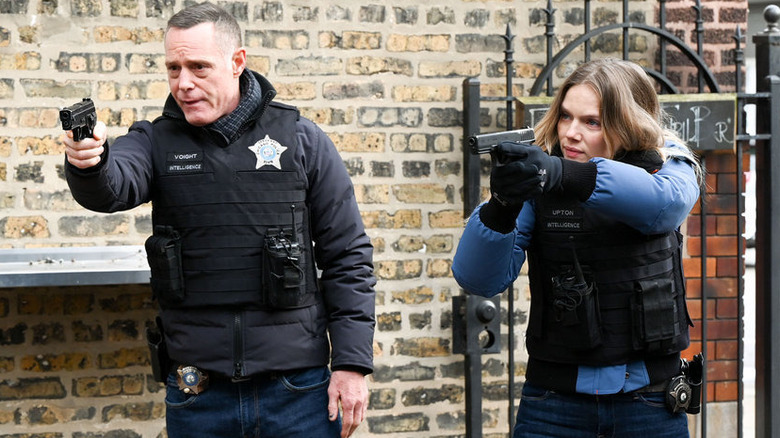 Lori Allen/NBC
Then there's the matter of cast turnovers. All three One Chicago shows are ensemble shows, which are prone to losing cast members — from long-time fan favorites to newcomers before they've really gotten a foothold in the fanbase. Recently, they've all suffered through some cast juggling. "Chicago Med" recently lost Dr. Ethan Choi (Brian Tee) and Dr. Vanessa Taylor (Asjha Cooper). Matt Casey (Jesse Spencer) spent a whole lot of time in Oregon when Spencer departed "Chicago Fire," throwing the show's plans into disarray. Kelly Severide (Taylor Kinney) also spent chunks of Season 11 offscreen after Kinney took a leave of absence from the series. "Chicago P.D." survived a huge blow when Jay Halstead (Jesse Lee Soffer) departed the show before Season 11 after staying with the program for its entire run, leaving Jay's marriage to Hailey Upton (Tracy Spiridakos) in a state of stasis when Jay goes deep undercover and refuses to return home. That leaves fans worried for Hailey and missing Jay.
Long hiatuses don't help fans of the show acclimate to actors leaving the ensemble; it just makes their absence harder to cope with and more difficult to track. Additionally, having only short sprints with new characters doesn't allow viewers to get emotionally attached to them. As a result, it's hard to expect fans to be loyal to the product when the characters they love most disappear in unsatisfactory ways and new characters don't resonate the same way — leaving them to wonder if they should stick it out for the hopeful return of their favorites in the future or quit watching altogether.
We know hiatuses are here to stay — and indeed, even for actors who need a good rest from the material, absence makes the heart grow fonder. But perhaps longer summer vacations and shorter breaks throughout an active season will be beneficial to everyone.