Matthew McConaughey's Yellowstone Spin-Off Might Premiere This Year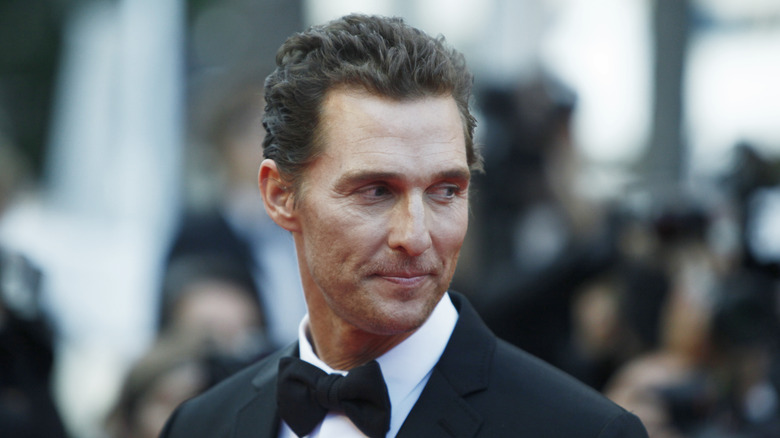 Vahan Stepanyan/Shutterstock
Wide open skies, plenty of land, and ceaseless drama are what turned "Yellowstone" from a popular television series to spearheading a popular franchise. Following the Dutton family across several generations, the "Yellowstone" franchise has proven to be an absolute monster for Paramount, though it seems as if the flagship show is going through some growing pains. Luckily, it seems as if a direct continuation of "Yellowstone" is already in the works, and there has been rampant speculation that Matthew McConaughey will be playing a major role in this upcoming project.
As reported by The Hollywood Reporter, the "Yellowstone" sequel is currently aiming for a December release, assuming the writer's strike doesn't go on for too long. This is an incredible turnaround time considering that Season 5 of "Yellowstone" hasn't even premiered or begun filming. Some may wonder why the sudden and dramatic shift is occurring so quickly behind the scenes of "Yellowstone," which might be best explained by reports of issues surrounding Kevin Costner and the production of the beloved series. Needless to say, it seems as if Paramount and series creator Taylor Sheridan aren't going to wait for long before getting right into the next chapter of "Yellowstone."
The studio president is confident in the Yellowstone sequel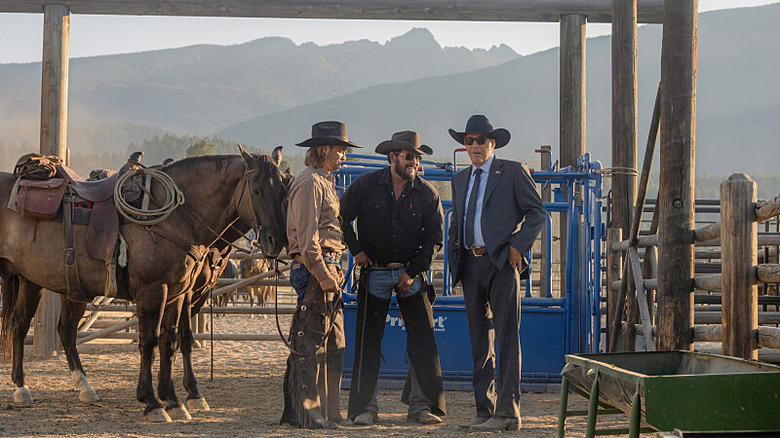 Paramount+
In an official statement, President and CEO of Showtime/MTV Entertainment Studios Chris McCarthy said of this most recent news, "'Yellowstone' has been the cornerstone on which we have launched an entire universe of global hits — from '1883' to 'Tulsa King,' and I am confident our 'Yellowstone' sequel will be another big hit, thanks to the brilliant creative mind of Taylor Sheridan and our incredible casts who bring these shows to life."
Though details are fairly sparse at the moment as to the plot of the tentative "Yellowstone" sequel, one can extrapolate some information just from the fact that they are considering it a sequel. This isn't a prequel, like "1883" or "1923," so one can probably assume that it will be occurring after the events of whatever happens at the end of "Yellowstone." 
The biggest question is whether or not this "Yellowstone" sequel will continue to follow a member of the Dutton family, and if so, where does Matthew McConaughey fit in all of this if the rumors are true? Whatever the case may be, the future of the "Yellowstone" franchise seems to be pushing full steam ahead.