Yellowstone's End Is Nigh, And The Next Evolution Of The Sheridan-Verse Will Involve Matthew McConaughey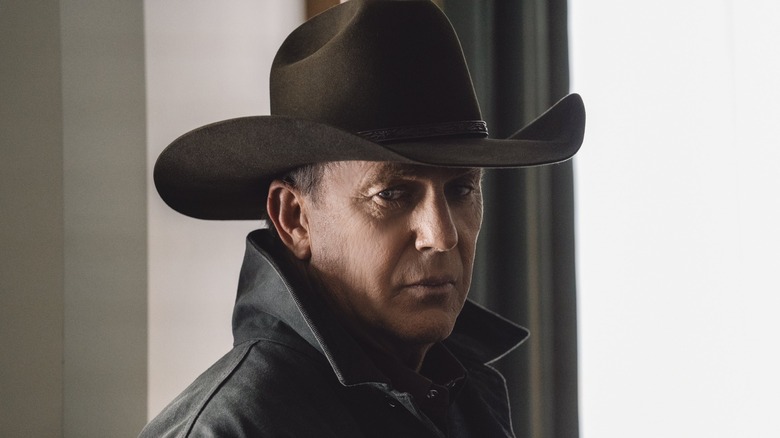 Paramount Network
The Western drama "Yellowstone," which premiered in 2018, has since become somewhat of a phenomenon. Not only is it extremely popular amongst viewers, but it has earned itself a slew of award nominations — in fact, the show's star Kevin Costner just recently took home the Golden Globe for best performance by an actor in a television drama series (via IMDb). But, more than anything, "Yellowstone" is notable for launching a franchise.
Two spinoff series, "1883," which stars Tim McGraw and Faith Hill, and "1923," which stars Helen Mirren and Harrison Ford, have already premiered; the former wrapped up its one-season run in early 2022, while "1923" is currently in the midst of its first season with a second (and final) season planned. Beyond the two existing spinoffs, two more are in the works: "Bass Reeves" and "6666."
Meanwhile, "Yellowstone" itself is in the middle of its fifth season, with the second set of episodes slated to return in the summer of 2023 (via People). And, as it turns out, the rest of Season 5 may be closer to the end of "Yellowstone" than fans may have thought.
According to Deadline, the end of "Yellowstone" is near, with creator Taylor Sheridan plotting a new series with Matthew McConaughey at the forefront — here's what we know so far.
Scheduling conflicts involving Costner are at the center of the decision to end the series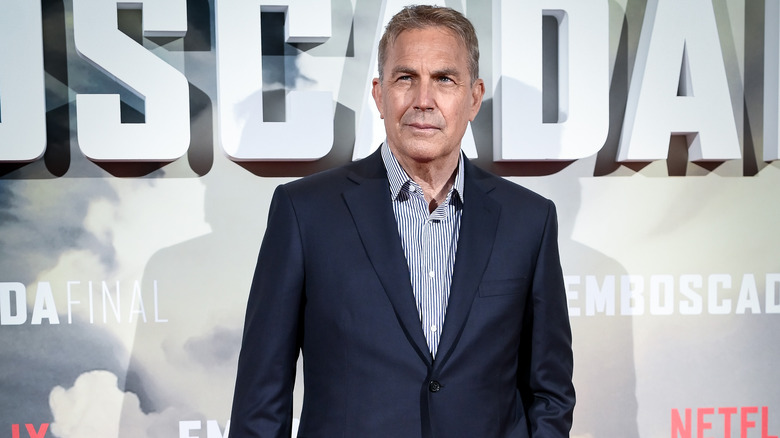 Samuel De Roman/Getty Images
According to Deadline, the decision to bring "Yellowstone" to a close mainly had to do with a scheduling conflict involving the show's star, Kevin Costner, who plays rancher John Dutton III. Sources told Deadline that Costner originally had a 65-day shooting limit for himself but then only wanted to shoot for 50 days for the first half of Season 5. While 15 days less may not seem like much of a difference, the disparity grew further with the second half of Season 5, as Costner only wanted to spend a week shooting. Deadline notes that Costner is currently directing and starring in "Horizon" (which he also co-wrote with Jon Baird), a multi-part Western epic for Warner Bros. Pictures and New Line.
Costner's desire to spend just a week shooting the last six episodes has led to frustration on Taylor Sheridan's part. Additionally, Deadline reports that the squabble with Costner has led to a lack of morale amongst the rest of the cast (which includes the likes of Luke Grimes, Kelly Reilly, Wes Bentley, Cole Hauser, Kelsey Asbille, and Gil Birmingham).
According to sources, Paramount has declined Costner's schedule proposal and is, instead, looking toward their next Sheridan-created project — which has a new big name attached to it.
Matthew McConaughey is in negotiations to star in a new Sheridan series for Paramount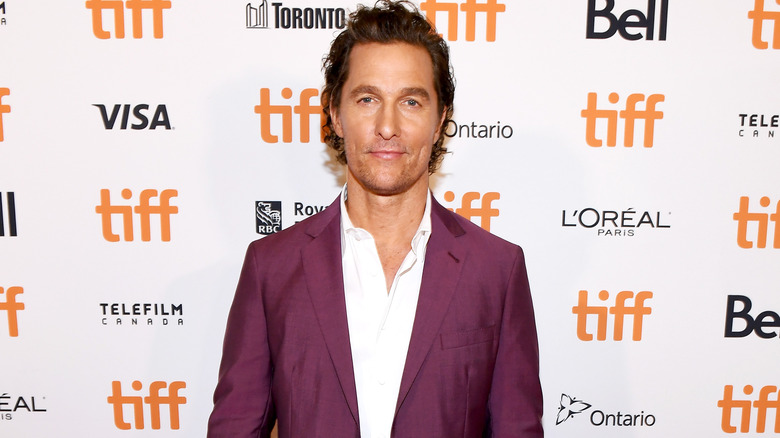 Gp Images/Getty Images
As reported by Deadline, Paramount is focusing on its next project, which Sheridan will write and which they have Matthew McConaughey in mind to star. McConaughey is currently in the midst of the negotiation process. The new series is slated to begin on the Paramount Network before eventually streaming on Paramount+. It is currently unclear what the new show's connection will be to "Yellowstone," if it will take place on the Dutton ranch or elsewhere, and in what time period.
With all this going on, Deadline reports, "Yellowstone" may end with Season 5, with the last set of episodes possibly being the show's last.
In a statement given to Deadline, a Paramount Network spokesperson said, "We have no news to report. Kevin Costner is a big part of Yellowstone and we hope that's the case for a long time to come. Thanks to the brilliant mind of Taylor Sheridan, we are always working on franchise expansions of this incredible world he has built. Matthew McConaughey is a phenomenal talent with whom we'd love to partner."
Stay tuned for more updates on the fate of "Yellowstone," as well as the potential in-the-works McConaughey-led series.