Yellowstone Is Officially Dead After Season 5, But A Spin-Off Is Coming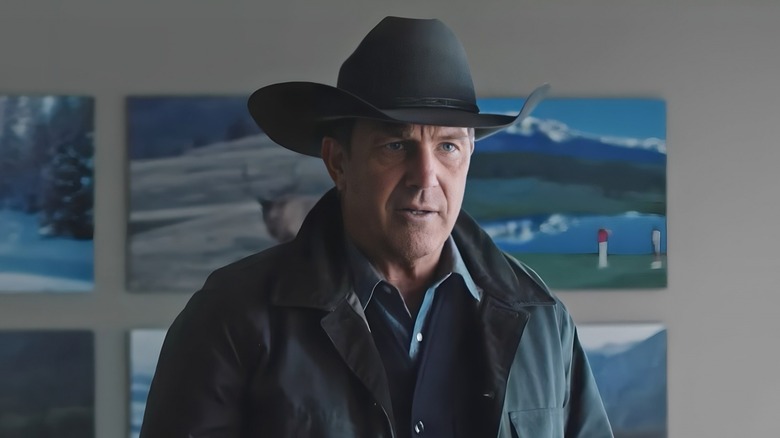 Paramount Network
Start saddling your best mourning horse and picking lint from your Sunday Stetson, "Yellowstone" fans — the Dutton family has finally met an enemy they can't vanquish, no matter how hard they try. Taylor Sheridan has already planned the show's ending years ago, and the time has come to put those plans to fruition. "Yellowstone" is ending with its Season 5, which means that November will mark the no doubt dramatic ending of this Dutton generation, per Variety.
Well, at least, this particular show about this Dutton generation. After all, things aren't quite as dire as they might seem. While the end is indeed nigh for the flagship show of the "Yellowstone" franchise, the history of the Duttons has already made its way in multiple spin-offs, and it looks like there's a brand new one on the way in the not-too-distant future. In fact, you might just catch the first episodes of the newly-announced sequel series almost immediately after the original "Yellowstone" ends.
The main show might end, but Yellowstone will live on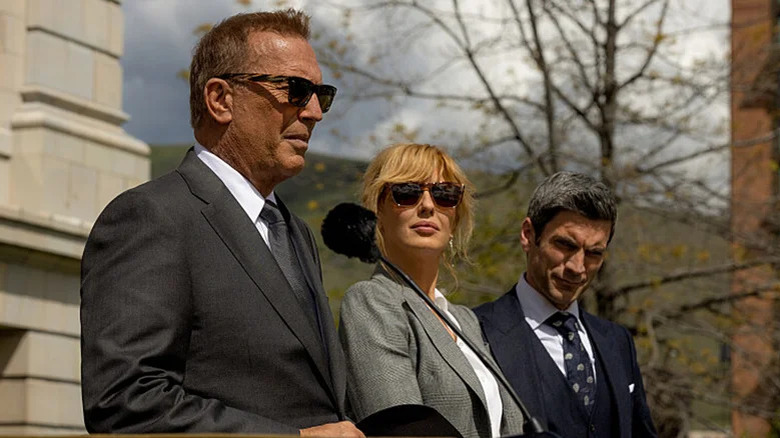 Paramount Network
The newly-announced series is a very hush-hush project as it stands, but importantly, it's specifically called a sequel series. As such, it's clearly not one of the several already announced spin-offs but seems to be a completely new modern-day thing. Though intriguing industry whispers of a certain Matthew McConaughey as a potential "Yellowstone" spin-off lead have been reported before, at the moment there's little else to be done than to wait until the tight wraps surrounding this new Taylor Sheridan project open enough to provide a peek inside — which might be reasonably soon, considering that the series is set to premiere in December. 
Though the news of "Yellowstone" itself coming to an end is no doubt sad for many fans who wished for the modern-day Duttons to keep squabbling forever, the facts that the show will end at the peak of its popularity and that Sheridan has a clear vision of the ending mean that the series stands a pretty good chance to be remembered as one of the all-time greats. Besides, there's no end of "Yellowstone" sequels and spin-offs we want to see next, and this new project might just be one of them. Who knows? Maybe Sheridan is just closing the book on one modern-day neo-Western classic to shift the viewpoint a bit and continue the drama from a different angle.