Amazon's Jury Duty Came To Fruition With The Help Of A Craigslist Ad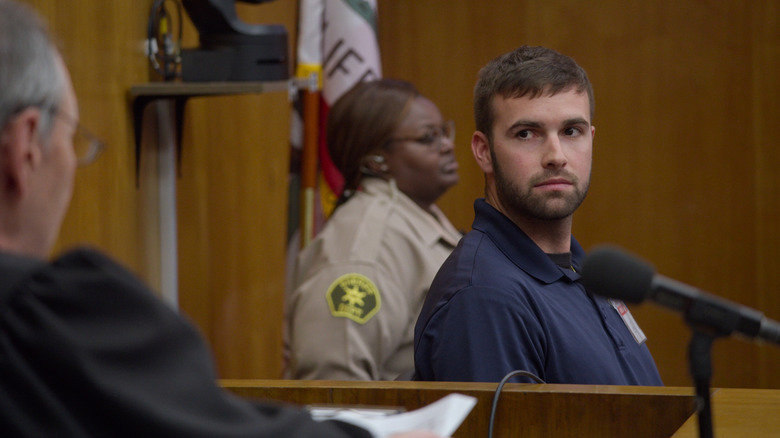 Amazon Freevee
As it turns out, Nathan Fielder isn't the only TV creator casting projects through Craigslist. Fans of the elaborate reality TV prank "Jury Duty" might be interested to learn that the show's star (and target) Ronald Gladden came to be associated with the show by way of a Craigslist ad.
Gladden spoke to Today about his experience with "Jury Duty," and how he got roped into the show's chicanery in the first place. "I came across a Craigslist ad," remembered Gladden. "It was pretty vague in that they just said, 'We're going to pay you money for two weeks worth of your time. You'll sit on a jury. That's going to be essentially the work that you're going to do. Then you'll participate in interviews.' Also, they'll pay for everything."
It's an ad that probably enticed a lot of eager responses, but something about Gladden's manner made the producers select him for their unique TV show, which involved placing him at the center of an elaborate, fictional court case populated by actors.
Ronald Gladden was eager to learn about and participate in a documentary about the legal process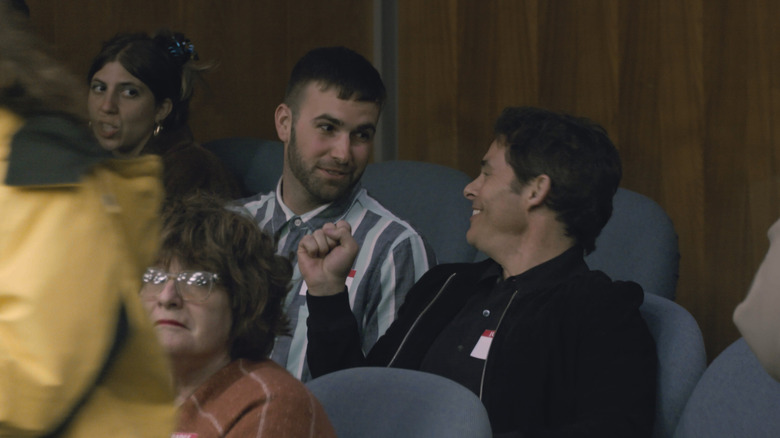 Amazon Freevee
Ronald Gladden was given no indication that he was on the brink of becoming a reality TV star, or that his performance in the "documentary" would capture the hearts of people on social media. Instead, he says his primary motivation for responding to the ad and participating in the project was one of education and enlightenment. 
"In my mind, it was a way for me to have an experience I'd never had before," Gladden explained. "I was going to be a part of a documentary. I'd never been on camera before and I also never served on jury duty, which was one of the requirements."
Now, Gladden still hasn't served on jury duty, but he has served on "Jury Duty," which was an even more unusual and possibly educational experience.
In case you're wondering if Gladden has since become more appreciative of James Marsden's filmography (since they serve together on the "jury"), he says he has: "I know who James Marsden is. I didn't realize how long and impressive his resume is. I just saw 'Hop' on Easter for the first time. Never even heard of it before. I recently saw his movie 'The D Train' with Jack Black. He has so many movies and it's so cool just to watch them all. Because I'm already a fan, and so it adds to it."
You can stream all eight episodes of "Jury Duty" on Amazon Freevee now.