Abbott Elementary's Tyler James Williams Says Awards Season Was Distracting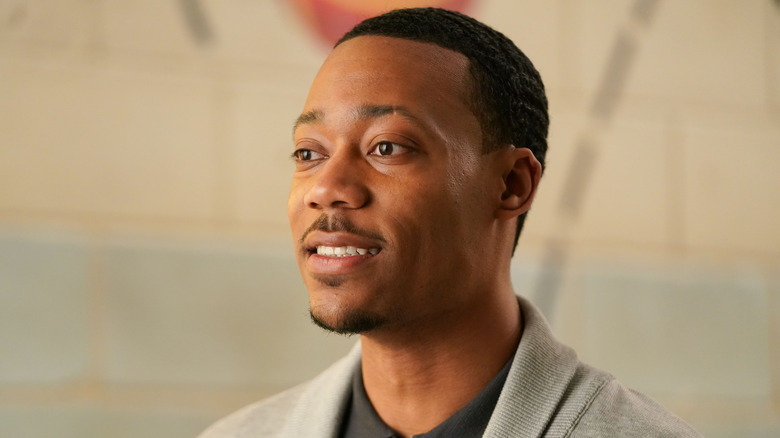 ABC/Gilles Mingasson
"Abbott Elementary" is one of the most successful new shows of recent years — not only is it a hit with audiences, but it has already gained a slew of awards and nominations. Some of those nominations have gone to former child star Tyler James Williams (of "Everybody Hates Chris" fame), who plays Gregory Eddie, the substitute-turned-full-time first-grade teacher who is one half of the show's will-they-won't-they couple (alongside creator and star Quinta Brunson's Janine). Williams' performance earned him a Primetime Emmy nomination, as well as a Golden Globe win.
Despite the excitement of winning awards, Williams has admitted that there is a downside to getting critical and awards acclaim; it distracts from the work, namely because "Abbott" was in the middle of filming at the same time that awards season was taking place. So, things were a bit hectic for the cast, all of whom received plenty of nods.
In an interview with Elle in April 2023, the actor said, "If anything, not to sound ungrateful, but award season felt distracting."
Williams feels pressure to be a good role model as Gregory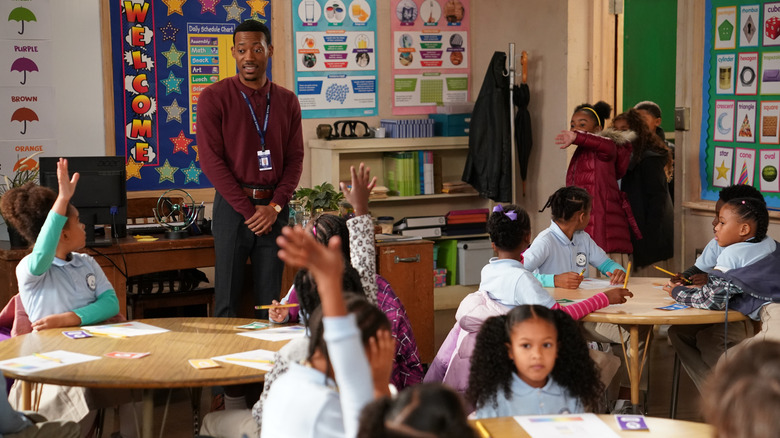 ABC/Gilles Mingasson
In the interview with Elle, "Abbott Elementary" star Tyler James Williams — who was offered the role of Gregory via a DM sent by Quinta Brunson, who knew he was perfect for the role — elaborated on why he found award season distracting. Really, it comes down to the fact that it was taking time out of the work he was putting into the show. Williams said, "We had work the next day [after the Golden Globes]. I had a 6 A.M. call [time]. It's hard to really take it in while it's happening because we're so concerned about keeping the quality of the product at a premium."
Part of the reason that Williams is so focused on putting out the best work he possibly can on "Abbott" is because he knows that his character, Gregory, is serving as a role model for many viewers, especially Black men and boys. Williams said, "What I love the most is the level of vulnerability in their eyes when [fans] talk about [him]. When they say that they see something in him, I know it's that thing that they can't really talk about. It's the pieces of themselves that they try to hide rather than show ... [I feel a] massive sense of responsibility."
So, for Williams, the pressure is worth it because he knows that it will have a positive, real-world effect. The actor concluded, "The role model stuff is heavy, but I also think we find ourselves in a time where somebody's gotta live radically enough to give us a path out. So, I love that."