How Twitter Reacted To Guardians Of The Galaxy Vol. 3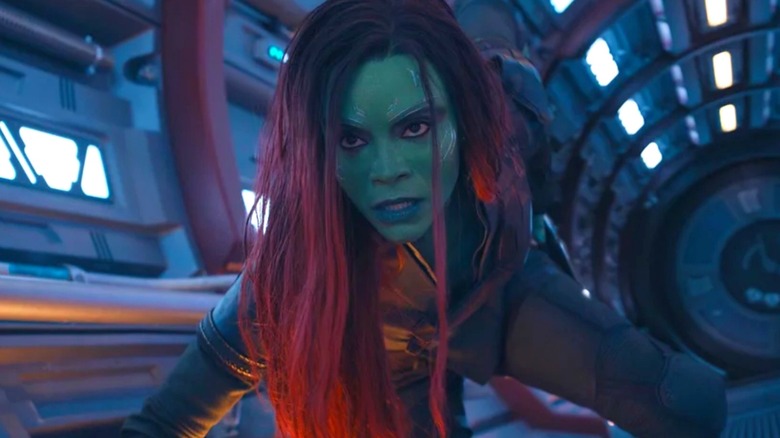 Marvel Studios/Disney
With the arrival of director Peyton Reed's "Ant-Man and the Wasp: Quantumania," the fifth phase of the Marvel Cinematic Universe officially kicked off. It wasn't the strongest start, to say the least, with the film struggling to gain much positive momentum with moviegoers, instead getting picked apart by many fans and critics alike throughout its theatrical run. Nevertheless, it wasn't enough to derail the MCU machine, which has officially launched its next silver screen title: "Guardians of the Galaxy Vol. 3," courtesy of director and DC Studios figurehead James Gunn.
At this point, the titular team is in an odd spot. The original Gamora (Zoe Saldana) is dead, though a version of her from 2014 exists in the modern day following the events of "Avengers: Endgame." Since she doesn't remember him, Peter Quill (Chris Pratt) has made it his mission to find her and romantically sweep her off her feet like before. All the while, the film focuses on the origins of Rocket Raccoon (Bradley Cooper) while introducing new threats such as the High Evolutionary (Chukwudi Iwuji) and Adam Warlock (Will Poulter).
After years of waiting, "Guardians of the Galaxy Vol. 3" is finally here, but what did MCU fans think of it? Here's what folks on Twitter had to say about it. 
Many fans agree that the third Guardians film is what the MCU needs right now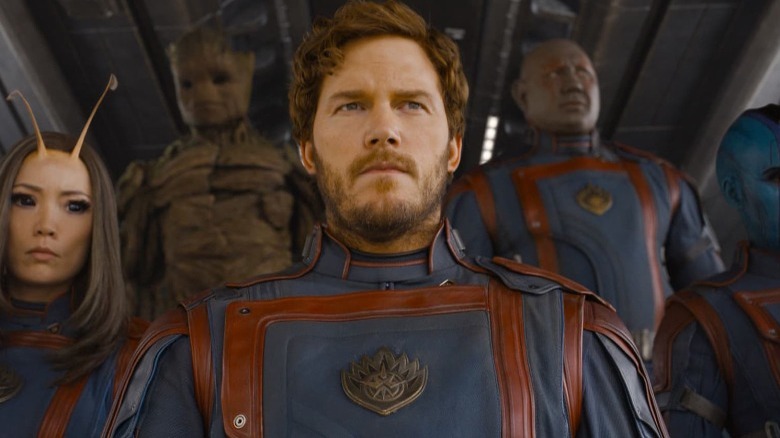 Marvel Studios/Disney
As some of the earliest public screenings of "Guardians of the Galaxy Vol. 3" concluded, many folks took to Twitter to share their initial thoughts on the threequel. For the most part, fans agreed that it's exactly what the MCU needs at this point in time.
"Guardians of the Galaxy Vol 3 is breath of fresh air in a very long while for Marvel," commented @LBPunk1999 — a sentiment that many others expressed in different ways in tweets of their own. For instance, @Leylande_ made the bold claim that it's the best MCU movie since 2021's "Spider-Man: No Way Home," and @owen1342 decided to call it now: with the release of "Vol. 3," in their eyes, the "Guardians of the Galaxy" trilogy is the strongest trio of movies to grace the MCU.
@LewisOldham99 holds the film in high regard as well, referring to it as a return to form for Marvel Studios and a solid end to the "Guardians of the Galaxy" trilogy. Their tweet also highlights that Rocket Raccoon takes the spotlight for much of the story. His prevalence led fellow moviegoer @pilkluv to write, "oml i would die for rocket" in their mini-review. Additionally, some fans like @FypLama praised the sequel's soundtrack, which is packed with hits from across different eras. 
Fans couldn't help but get emotional during Guardians of the Galaxy Vol. 3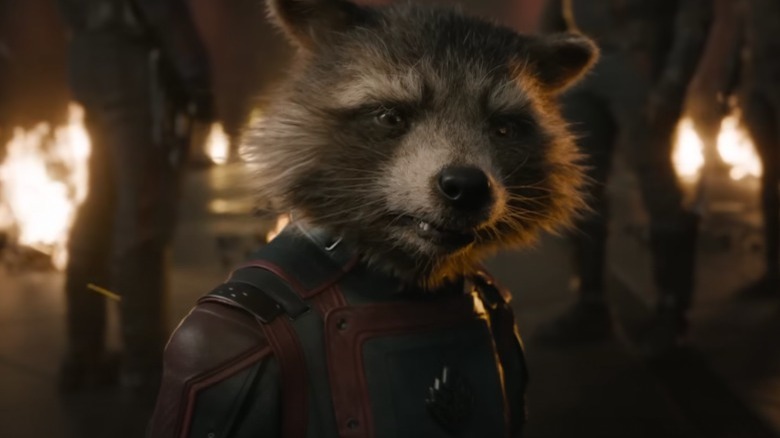 Marvel Studios/Disney
At the same time, for as entertaining and musically pleasing as "Guardians of the Galaxy Vol. 3" may be, it's not all sunshine and rainbows. According to tons of Twitter users, the MCU film is an immensely emotional experience.
According to Twitter's @th3_arn0ld_, "Volume 3 just constantly rips your heart out and puts it through a meatgrinder before putting it back together with a rather wholesome and emotionally acceptable ending." This is certainly a graphic and thought-provoking assessment, but it seems to be an accurate one all the same. @doctor_jmac admitted that they ugly cried during the film, and @ShadowWolf_89 theorized that it may have caused them to cry more than any other movie they'd seen before.
Meanwhile, @Jickle believes that there's an underlying level of joy to "Guardians of the Galaxy Vol. 3" that many people seem to overlook. @relientkenny seems to agree that it's a very fun cinematic ride — one that doesn't squander its use of the MCU's very first F-bomb (that Marvel Studios head Kevin Feige tried very hard to avoid). Be that as it may, even though they like the film, @vianapolitano gave MCU fans a warning: "Guardians of the Galaxy Vol 3 doesn't play it safe."
"Guardians of the Galaxy Vol. 3" is now playing in exclusively theaters.