Whatever Happened To Simple Sugars After Shark Tank?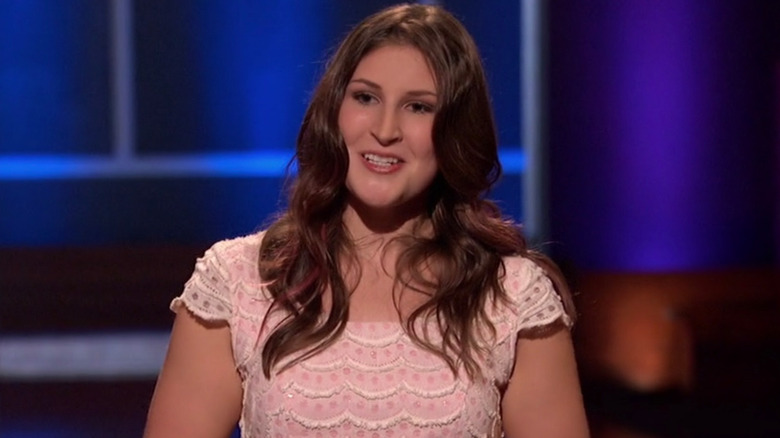 ABC/Hulu
Beauty products are big business, and that's why so many businesses have gone on "Shark Tank" to pitch them. In the annals of the show's history, the sharks have heard pitches on everything from the No Mo-Stache portable cold waxing kits to the SWAG Essentials soap bar with a built-in loofah.
Following in their footsteps, then-18-year-old entrepreneur Lani Lazzari went into the tank during Season 4 to pitch Simple Sugars, with her episode airing in March 2013. Simple Sugars is a line of high-end sugar scrubs made from organic ingredients, and that are safe for all skin types. Like many great inventions, they were created out of necessity. Lazzari suffered from eczema from birth, and existing skincare products were too harsh for her skin.
Lazzari asked the sharks for $100,000 in exchange for a 10% equity stake in her company. Despite her impressive presentation, Daymond John, Lori Greiner Kevin O'Leary, and Robert Herjavec bowed out of the bidding. Mark Cuban, an admitted non-expert in cosmetics, but also a father of children with skin problems, offered $100,000 for a 33% stake, which Lazzari accepted.
So, was Cuban right on the money, or was the other four sharks' assessment more accurate?
Simple Sugars beat the odds to become a Shark Tank success story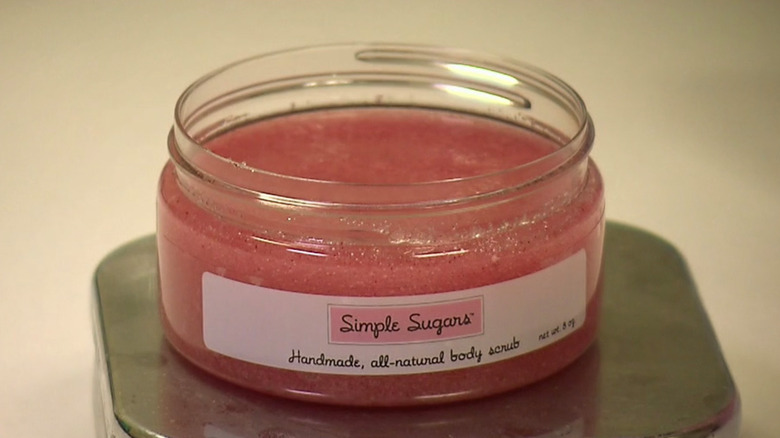 ABC/Hulu
First, some background. As Lazzari explained during her introductory segment, she started the company when she was just 11 years old. In the six years before her "Shark Tank" appearance, she'd only done $120,000 in sales. Sixty percent of that was through the company's website, with the other 40% coming from wholesale and retail. At this point, she was working out of a dedicated facility in her native Pittsburgh, where she employed three people to manufacture her product. However, the business was financed entirely by her mother's credit cards, and when she pitched, it was on the verge of bankruptcy.
"Shark Tank" was the shot in the arm that Simple Sugars needed. In January 2016, Lazzari returned for the second episode of "Beyond the Tank," the show that provides updates on "Shark Tank" pitches, to provide an update. In the two-plus years post-"Shark Tank," Simple Sugars moved more than $4 million in product. Lazzari also had plans to expand. At the time, Simple Sugars had begun selling a line of skincare products for men called "Smooth for Men." By the time she appeared on "Beyond the Tank," Smooth for Men was doing a paltry 10% of Simple Sugars' total sales.
As of 2018, the company amassed more than $10 million in revenue. Today, both the original Simple Sugars line of products as well as Smooth for Men remain available for sale on the company's website. That makes it not just a "Shark Tank" success story, but one of the most successful pitches in the show's history.