Why Was New Amsterdam Canceled? The Real Reason NBC Ended The Medical Drama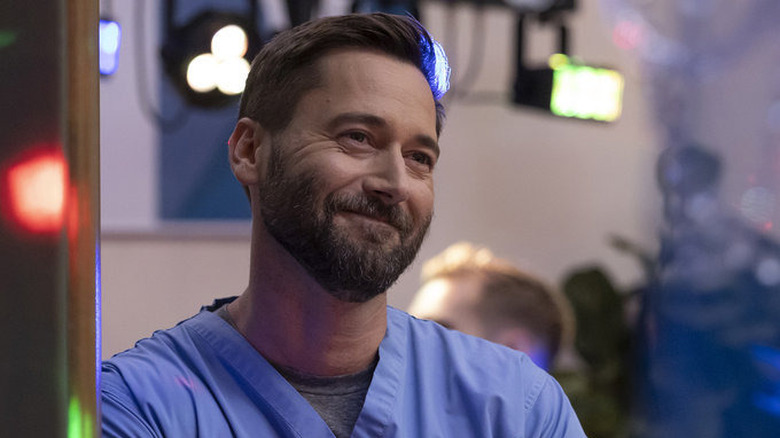 Eric Liebowitz/NBC
"New Amsterdam" coasted along fairly well during its five-season run on NBC. It had a strong fan following that tracked the show across numerous Tuesdays. Unfortunately, that run came to an end on January 17 when it aired its series finale. Why was the drama canceled? Unsurprisingly, declining ratings factored into the show's conclusion. Deadline reports that while the show never moved timeslots and had a stable position after the popular drama "This is Us," ratings began to dwindle over its last two seasons. It debuted in 2018 with just over 8 million viewers and fell to 2.8 million for its series finale.
That's a pretty steep tumble. The loss of two popular cast members couldn't have helped. The first, Anupam Kher, who played Dr. Vijay Kapoor for its first three seasons, soon became a figure fans missed terribly. Freema Agyeman, whose Dr. Helen Sharpe stole Max Goodwin's (Ryan Eggold) heart and seemed destined for a happily ever after with him when Agyeman left the show between Season 4 and Season 5 and shattered audiences' hearts as she departed. The show also incorporated the COVID-19 pandemic into its storytelling, which may have turned off some viewers looking to escape from real-world medical maladies with fictional ones. 
But "New Amsterdam" has recently seen a recent renaissance, all thanks to the power of digital streaming.
New Amsterdam has seen a second life via streaming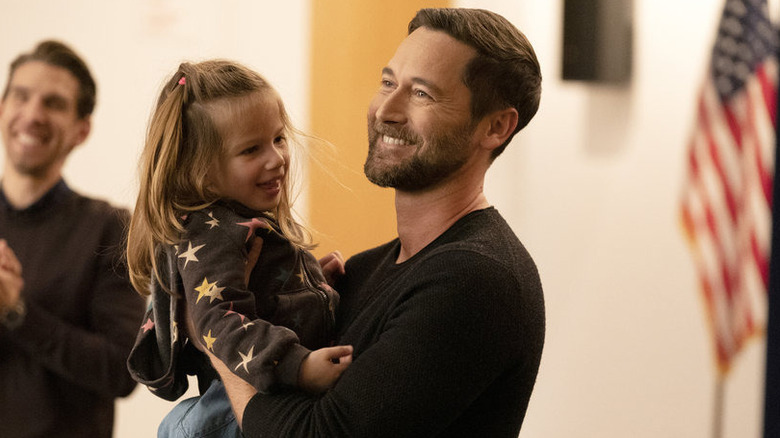 Ralph Bavaro/NBC
The irony of "New Amsterdam" being canceled due to weak ratings is that it's done wonderfully for Netflix since its final season hit the streamer in the mid-winter of 2023. The show pulled in a staggering 1 billion streams between Netflix and Peacock in mid-February and pulled in 4 billion streams in late January and early February. Those are enormous numbers for a show that barely garnered 7 million viewers in +7 numbers.
"New Amsterdam" is so popular internationally that a Turkish remake of the series was launched in the fall of 2022. In fact, the show's general enduring appeal has resulted in Peter Horton — one of the show's executive producers and directors — to express his confusion about the show's cancellation in a January Deadline interview. "It's a bit of a mystery as to why it was canceled, to tell you the truth," he said. He also firmly believed that there was more life in "New Amsterdam" and that it died a premature death. "I still think this thing could have, should have run for another couple years. There are still so many stories to tell and these characters are so interesting," he added. And those Netflix numbers just underline his point.