Jamie Foxx Found His Stage Name By Trying To One-Up Other LA Improv Comedians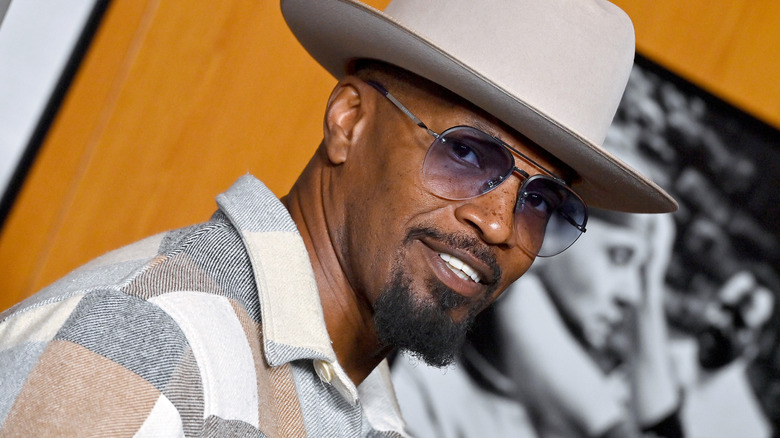 Axelle/bauer-griffin/Getty Images
Jamie Foxx definitely has an eye-catching name. Unsurprisingly, like many celebrities, it wasn't the one given to him at birth. The actor's legal name is Eric Bishop, and he took on the moniker Jamie Foxx during his time as a stand-up comic. And he revealed during an interview that he selected his moniker by one-upping other comics — by taking notice of the acts being booked around him.
During an interview with Oprah Winfrey for Oprah Magazine for their December 2005 issue, Foxx revealed that he landed his stage name in an attempt at getting himself more exposure at comedy clubs. "When Speedy (a lifelong friend of Foxx's) and I showed up at a club to do improv, there'd be a thousand guys and three women — so the women would always get on the lineup." Foxx quickly realized that having a feminine-sounding moniker would guarantee the two of them more time on stage. "One night, I put us down as Stacy Green and Jamie Foxx because those sounded like women's names, and we got picked," he explained. His last name is a tribute to another memorable comic — the late Red Foxx. "When you hear the name Foxx — as in Redd Foxx — you automatically think funny."
The ultimate goal was to make a name for himself and get himself and Speedy seen, which Foxx managed to do by gaming the system. "Speedy and I were like Batman and Robin. Comedy was our way of making money and a name for ourselves," he said.
Jamie Foxx's boldness helped secure him a spot on In Living Color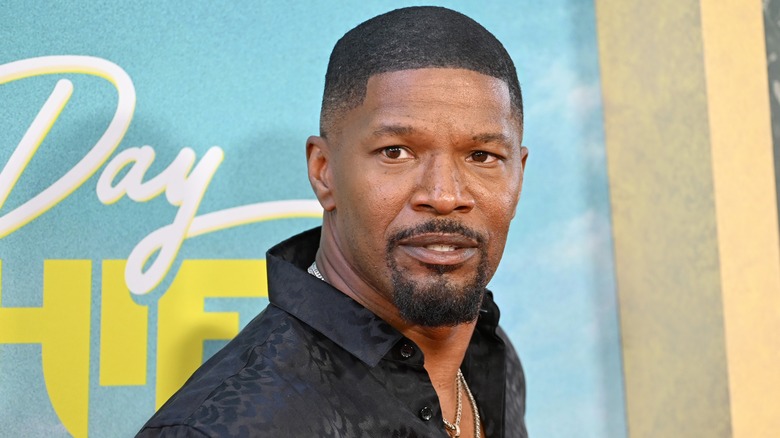 Featureflash Photo Agency/Shutterstock
Jamie Foxx also confessed to Oprah Winfrey that sometimes being a stand-up comic with a stage name allowed him to carry on something of a dual identity and made him feel like a superhero. "Having a stage name is like having a Superman complex. I go into the telephone booth as Eric Bishop and come out as Jamie Foxx," he said during their interview.
Ultimately, Foxx's ambition and ability to create a bold and outré stage persona worked out in his favor; his onstage work helped build him a reputation in the Los Angeles Comedy scene. He took a chance and auditioned for "In Living Color," and winning a berth on the sketch comedy series would launch Foxx's career. While working for the fledgling Fox Network, Foxx would be given the space to grow characters like Wanda, figures that would secure his name as a comedy actor and allow him to snag parts in films like "Booty Call." Film success led to his own series, and eventually to him branching out into dramatic acting. In a way, his impulsive decision to lean on a new moniker helped win him an Oscar. Sometimes the most spur-of-the-moment, off-the-cuff ideas are the best ones.