The True Story Behind Brie Larson's The Glass Castle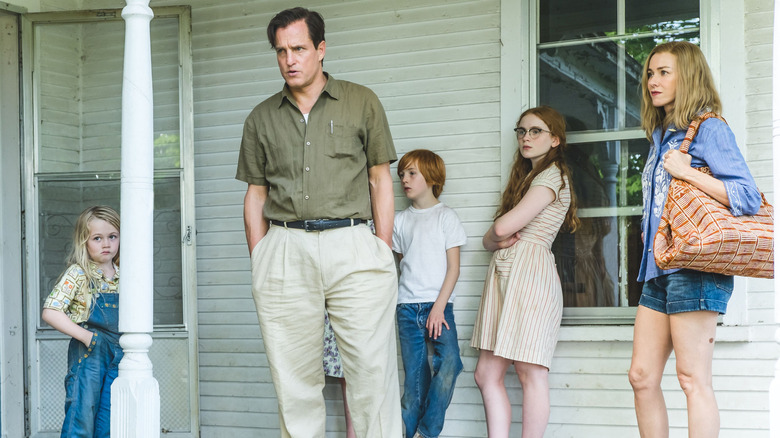 Lionsgate
After winning an Oscar for her starring turn in "Room" in 2015, a pre-Marvel Cinematic Universe Brie Larson kept up her prestige drama streak with "The Glass Castle," a star-studded adaptation of the memoir by Jeanette Walls. Released in 2017, "The Glass Castle" tells the story of Walls' tumultous upbringing with Larson playing the author, alongside Naomi Watts as her mother Rose Mary, Woody Harrelson as her father Rex, and Max Greenfield as her boyfriend David. There are even a few smaller roles played by now-buzzy TV stars; "Succession" standout Sarah Snook plays the adult version of Walls' sister Lori, and "Young Sheldon" star Iain Armitage plays a younger version of her brother Brian.
Obviously, adapting something as sensitive as a memoir — especially one like "The Glass Castle," where Walls really bears all — can be a bit tricky. You want audiences to show up to see it and don't want it to be too brutal, but you also want to honor the life story being told. Walls' story is pretty faithfully adapted; her father Rex struggled with alcohol abuse, and her family really did prevent their children from going to school or even hospitals when they were injured or sick, and Walls really did become a successful journalist. Even the title is exactly right — Rex always promised his children and wife they'd live in a "glass castle" one day. So what did the adaptation change, exactly?
There are some notable differences between the book and movie versions of The Glass Castle
Lionsgate
For starters, Max Greenfield's David is an enormous presence in the movie — but this character is largely made up. Walls' real-life boyfriend Eric, whom she would go on to marry, isn't in the book very much. In the movie, David represents the capitalism that Walls' father Rex loves to hate, and the two almost come to blows at the couple's engagement party. Making the successful boyfriend a bigger character obviously creates more stakes, but this is the only change that made something bigger; the other changes actually toned down what really happened.
Take the scene where Rex throws a young Walls into a pool to teach her how to swim. That didn't just happen once, according to Walls; it happened more or less constantly. There's also a scene where Rex and Rose Mary carelessly toss their kids into the back of a moving van without seatbelts, and in real life, Walls says the doors flew open and all of the children almost fell out. The movie also makes the family's rundown home on Hobart Street a little sweeter, with the children decorating it. In the book, Walls describes living in filth with no electricity or indoor plumbing, and even recounts the time that her sister Lori almost burned it to the ground trying to start a fire.
The real story behind The Glass Castle is incredibly dark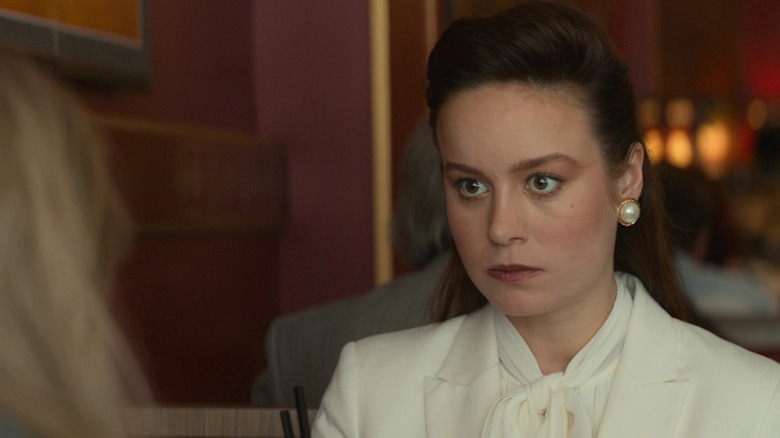 Lionsgate
In order to make Walls' story slightly more palatable for audiences, some things had to be muted just a little bit, but the truth is that Walls' upbringing was incredibly, intensely difficult. As a young child, Walls burned herself badly trying to cook and needed skin grafts, but to avoid hospital bills, her parents snuck her out of the hospital in the dead of night. The Walls family barely had money to eat, and when they did, Rex would often spend what little cash they had on alcohol; they were also constantly on the move, with Rex picking up odd jobs all over the place in an attempt to support them. At one point, left without options, Rose Mary hands her children over to live with Rex's parents in Welch, where all of the children endured horrible atrocities inflicted on them by their own family.
In the end, both Lori and Jeanette move to New York and create new lives for themselves, only to come face to face with their parents, who are living on the streets of the city unhoused. After Rex dies of a heart attack, the family is able to create some sort of stable bond, but the past still lingers. It makes sense that the movie glosses over some of these things, but if you want Walls' full experience, you might want to check out the book.
"The Glass Castle" is available to stream on Netflix now.
If you or anyone you know needs help with addiction issues, help is available. Visit the Substance Abuse and Mental Health Services Administration website or contact SAMHSA's National Helpline at 1-800-662-HELP (4357).