Virgin River Struck Gold With Mel And Brie's Friendship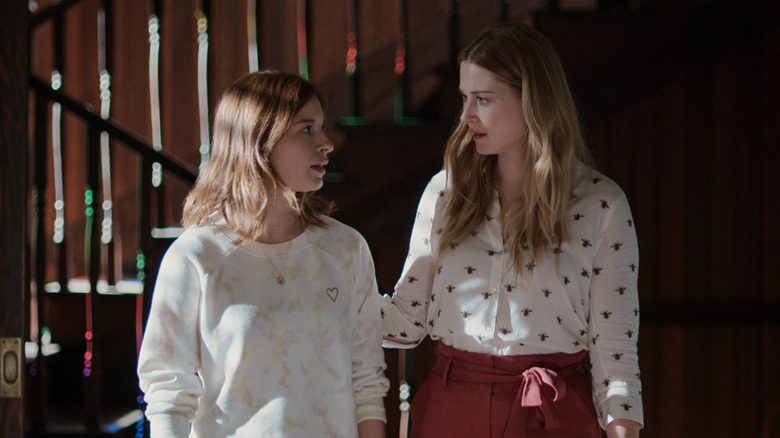 Netflix
There are some major differences between the "Virgin River" books and the Netflix series, especially when it comes to certain characters. Brie Sheridan (Zibby Allen) is a perfect example of how "Virgin River" doesn't always follow the plot of the books. Her romance with Dan Brady (Benjamin Hollingsworth) isn't in the books, but diverting from the character's original story means that she has more room to grow. Brie is intelligent, loyal, and kind — qualities that she shares with her brother, Jack (Martin Henderson). The Sheridan siblings have a lot in common, so it's easy to see why Brie and Mel Monroe (Alexandra Breckenridge) get along.
These two hit it off after they met in Season 3, and viewers love their dynamic. "Anyone else glad that Mel and Brie are getting to be good friends? I loved all their scenes together this season," wondered a now-deleted Reddit user, and other fans were quick to chime in with their own thoughts.
"I love Brie!!! Definitely want to see more of her and Mel," said Reddit user u/VegUltraGirl. Overall, fans agree that their friendship is a great addition to the narrative. "Waving hands in the air! I love them! Mel needed a friend closer to her age. She and Brie balance each other out well. I really love Brie and Jack's relationship as well," added Reddit user u/Complete-Road-3229.
Fans love that Mel and Brie's friendship feels realistic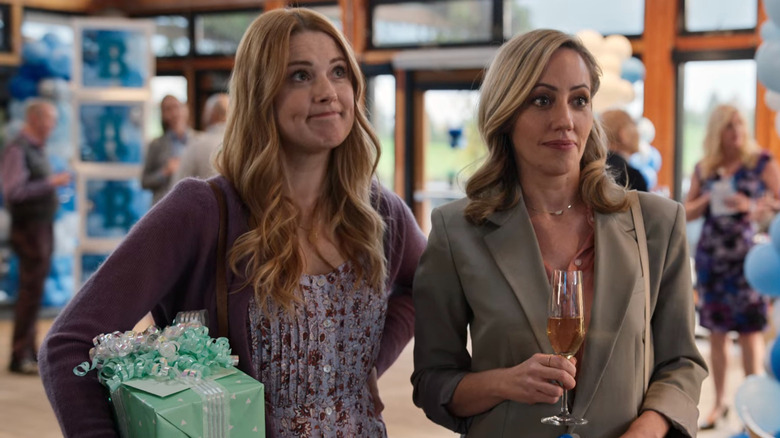 Netflix
There's a lot of over-the-top drama on "Virgin River," but viewers appreciate that Mel and Brie's friendship is genuine and fun to watch. They don't get into over-the-top arguments or keep dangerous secrets from each other. Mel and Brie have an easy rapport and a similar sense of humor, unlike Mel's stunted conversations with Charmaine (Lauren Hammersley). Mel is always going out of her way to help people, so it's nice to see her enjoy a relationship that allows her to simply be herself.
"Just finished s4 and I really liked when Brie went to see Mel's ring and reassured her about Cameron. They give each other good advice," commented Reddit user u/bfc9cz. Furthermore, fans appreciate that Mel and Brie's friendship is one part of the books that wasn't changed for the show. "It is one of the stories that are closely similar to the books. They have a good relationship from the get," said one Reddit user.
Mel and Brie support each other in bad times, but viewers also like that these two don't take life too seriously. "My favorite was at Charmaine's shower and them talking about how over the top it was," said another deleted user. Now that Mel is pregnant and will soon become Brie's sister-in-law, these two will have even more reasons to spend time together. Reddit user u/FearlessYou3469 said it best when they wrote, "Hopefully more scenes with them in Season 5!"