Day Shift: Jamie Foxx Wouldn't Have Filmed The Vampire Movie Without Dave Franco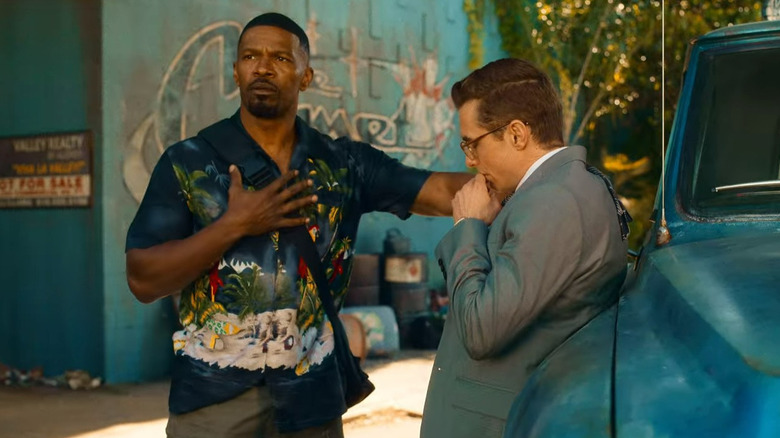 Netflix
Netflix's "Day Shift" only happened how it happened because director J. J. Perry listened to Jamie Foxx. The 2022 action horror comedy, starring both Foxx and Dave Franco as vampire-slaying bounty hunters, only got the former performer because it got the latter. During an interview with Collider, Foxx admitted that he insisted upon Franco's casting and that he would not have done the film were Franco not brought on board. 
Foxx said, "And I knew I had the right guy to do it because I literally told J. J., 'I don't want to do the movie unless Dave Franco's in the movie. I've been tracking this dude for years, man.' And I tell people all time, 'I'm a comic snob. I'm the comic elite.' People may make me laugh, but I want to know how he was making me laugh because he was doing it in such a clever way."
Whether or not Foxx discovered the key to Franco's humor is left unspoken, but Foxx did go on to say that Franco consistently excelled both at the comedy and action required for the movie. It's also worth mentioning that Perry himself told Looper how he encouraged the duo to lean into their comedic antics. 
Day Shift didn't quite live up to Foxx and Franco's chemistry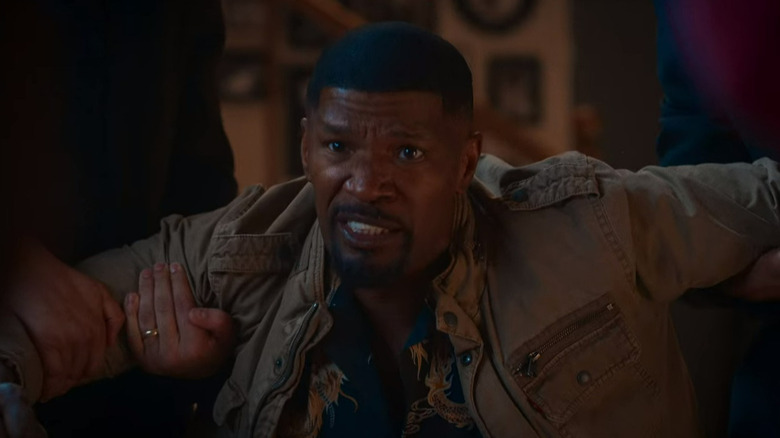 Netflix
Jamie Foxx has a long and public history of standing up for talent. In a touching move that still makes the rounds on social media from time to time, the actor notably provided housing and resources for Ed Sheeran before the singer became a global celebrity. 
Sure, the situation with Dave Franco and "Day Shift" is entirely different, and far less life-changing, but the core remains the same. Foxx saw someone with talent and knew that they could accomplish something important and he knew that his vision for "Day Shift" demanded Franco's abilities and that he would not settle for anything less. So, Foxx recruited Franco with a little charm and a lot of weirdly flirty text messages. 
Now, Netflix's end product with "Day Shift" did not move any mountains. The film wasn't so much panned by critics and audiences as it was met with bland indifference. Which is, somehow, infinitely worse. But at least Foxx got his wish of working with Franco. That has to count as something.
"Day Shift" is currently available to stream on Netflix.