TBBT's Kaley Cuoco Believed Penny & Leonard Were Meant To Be From The Pilot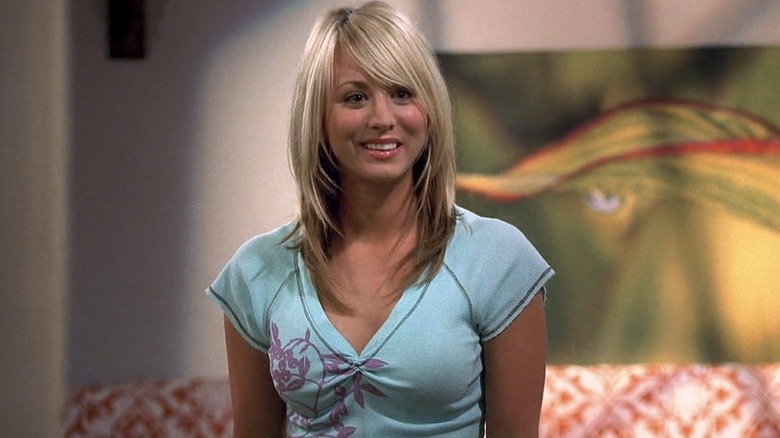 CBS
All sitcoms need a good will-they-won't-they romance, and for "The Big Bang Theory," that was Leonard (Johnny Galecki) and Penny (Kaley Cuoco). At the start of the series, aspiring actress Penny moves in across the hall from experimental physicist Leonard's place, which he shares with theoretical physicist Sheldon. While Leonard is interested in her right away, it takes some time for Penny to feel the same way about him, and they don't end up dating until Season 3. After some time dating on and off, the two get married at the start of Season 9 and are expecting their first child by the series finale.
To viewers — especially those familiar with the will-they-won't-they trope — it was pretty obvious right from the start that they would get together at some point and likely end up together (even if Sheldon doesn't see it happening, as he tells Leonard). And Cuoco knew it too. In fact, she says that she always believed that Leonard and Penny were meant to be. "I've believed it from the pilot. I've always believed that," she proclaimed on a panel at the Paley Center for Media in 2018.
Cuoco thinks Leonard and Penny represent the realities of a modern relationship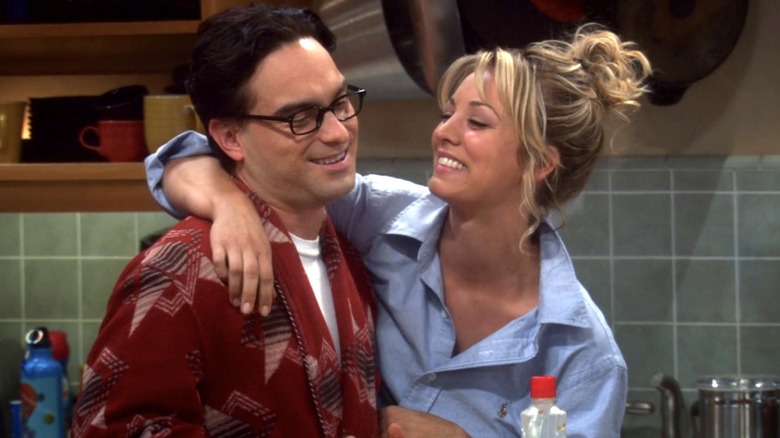 CBS
During the panel at the Paley Center for Media, Kaley Cuoco explained why she believes that Leonard and Penny are meant to be, focusing on the fact that their ups and downs have made them more relatable to audiences. "That's what I love about this show. It feels and looks so real. Some relationships are like that. They're up and down, and they go through breakups," she said. "I love that it resembles a real, modern relationship."
She went on to note that, as the show depicts, marriage isn't always easy, but Leonard and Penny also have many positive moments — including their shared sense of humor and the way they tease one another. "They've definitely found this jive, this fun-loving lightness to their relationship that's really worked well for them," Cuoco said.
Johnny Galecki was in complete agreement with Cuoco's sentiments, pointing out, "After they got married, they started teasing each other in ways that loving couples, married couples do. That was especially liberating for me, who had spent almost a decade walking on eggshells around this character that he was just so taken with, to be human like that."