Fear The Walking Dead: Alycia Debnam-Carey Left Because She Was Ready For A Change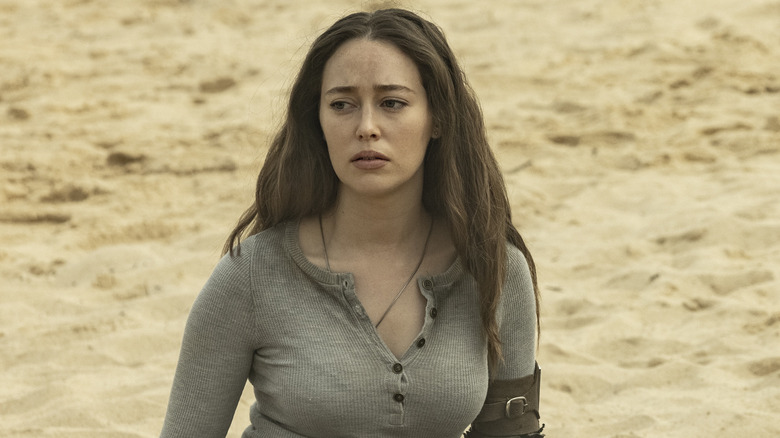 Lauren "Lo" Smith/AMC
The actors in the "Walking Dead" universe sure have their work cut out for them — giving a convincing emotional reaction in the midst of society's total and utter collapse at the hands of the voracious undead must be quite demanding. Then again, most actors want to prove themselves versatile, even if only to themselves, and a change of pace is often welcome. At least, that's what seems to have motivated Alycia Debnam-Carey, the actor who played Alicia Clark on "Fear the Walking Dead," to leave before the show's eighth and final season.
"I had worked on Fear the Walking Dead since I was about 21," she told W, "so it really did encapsulate a lot of my twenties—not just as an actor, but also as a person. I learned from the best, and I also grew as a person amongst an incredible group of people. But at the same time, what inspires me about acting is being able to transform." So while the actor clearly has no regrets about having spent a third of her life on "Fear the Walking Dead," she's ready to move on to different kinds of roles.
So many stories to tell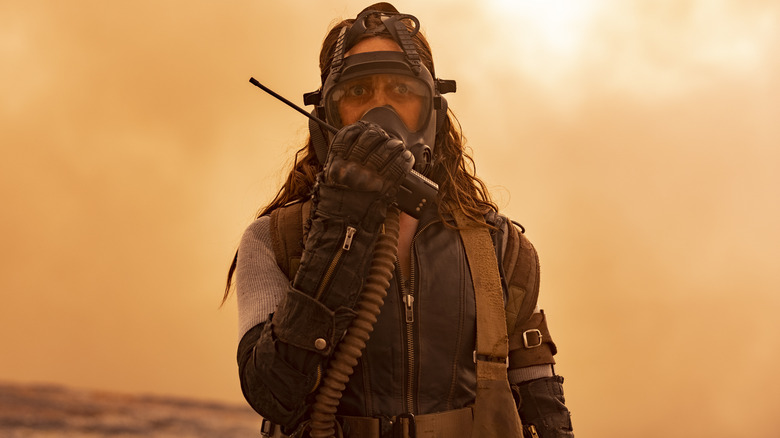 Lauren "Lo" Smith/AMC
Alycia Debnam-Carey's seven years on "Fear the Walking Dead" is far from the only genre fare that viewers will recognize her from. Sci-fi fans will remember that she also played Lexa on the CW's dystopian series "The 100" from 2014 to 2020, disaster film fans may remember her in 2014's "Into the Storm," and horror fans will recognize her as Laura in 2016's "Friend Request."
This essentially means that Debnam-Carey, who is still in her 20s, has spent the bulk of her acting career in genres like horror, sci-fi, fantasy, and the like, making her recent turn in the leading role of the psychological drama "Saint X" quite the dramatic switch. "Saint X," which premiered on Hulu on April 26 and is based on the novel by Alexis Schaitkin, follows a woman trying to find out what happened to her sister, who was brutally murdered on a trip to the Caribbean 20 years before.
"There are so many stories to be told, and I just needed the change," Debnam-Carey told W. "Saint X was exciting because it's a present-day narrative. A lot of what I'd done has been in the genre, sci-fi, horror world. This felt a little bit more grounded in reality, and I was really attracted to the psychological downward spiral of this character."